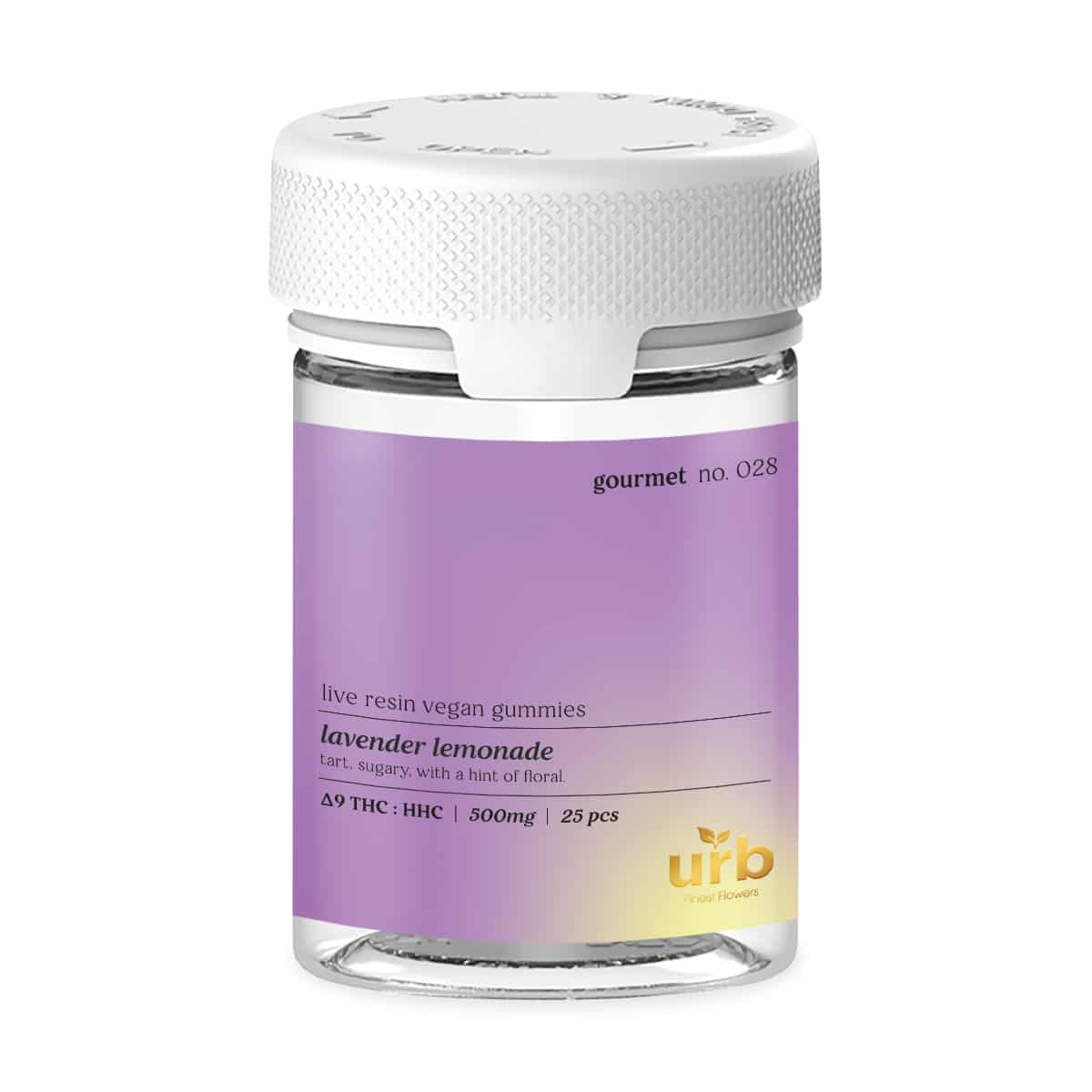 URB Live Resin D9 HHC Gummies 500mg
$32.99
Tax Included. $9 flat rate shipping. Free shipping on orders $50+.
Secure Checkout With
URB Live Resin D9 HHC Gummies
Introducing the newest hemp derived product from URB. These edibles are infused with a one of one blend containing 10mg of hemp-derived delta-9 thc and 10mg of HHC. There is a total of 25 gummies in each jar. Many users report an uplifting and euphoric sensation while using this product.
These d9 gummies are available in 4 different flavor options.
URB Live Resin Gummy Strains
Lavender Lemonade
Chili Mango
Jasmine Coconut
Watermelon Hibiscus
Product Features:
10mg Delta 9
10mg HHC
500mg per jar
Hemp Derived
Made in the USA
Third Party Lab Tested
Click Here To View Lab Reports.
D8Gas is on a mission! We are committed to exposing and promoting a variety of the highest-quality brands and products that are innovating and excelling in the Delta 8 space today to consumers worldwide…all while providing an exceptional customer shopping experience. From access to a vast variety of the best brands and products through ordering and fulfillment-customer satisfaction is 100% guaranteed.
Our customers are assured to be gassed up and ready to lift off upon the arrival of their new product(s)! The D8Gas team thoroughly researches, tests, and rigorously quality-controls all the brands listed on D8Gas.com to ensure they meet the highest quality and health standards. Every product listed for sale has accessible lab reports providing information in support of claims.
Urb never lets me down, and these are great gummies with interesting flavors. I look forward to whatever the company comes up with next.