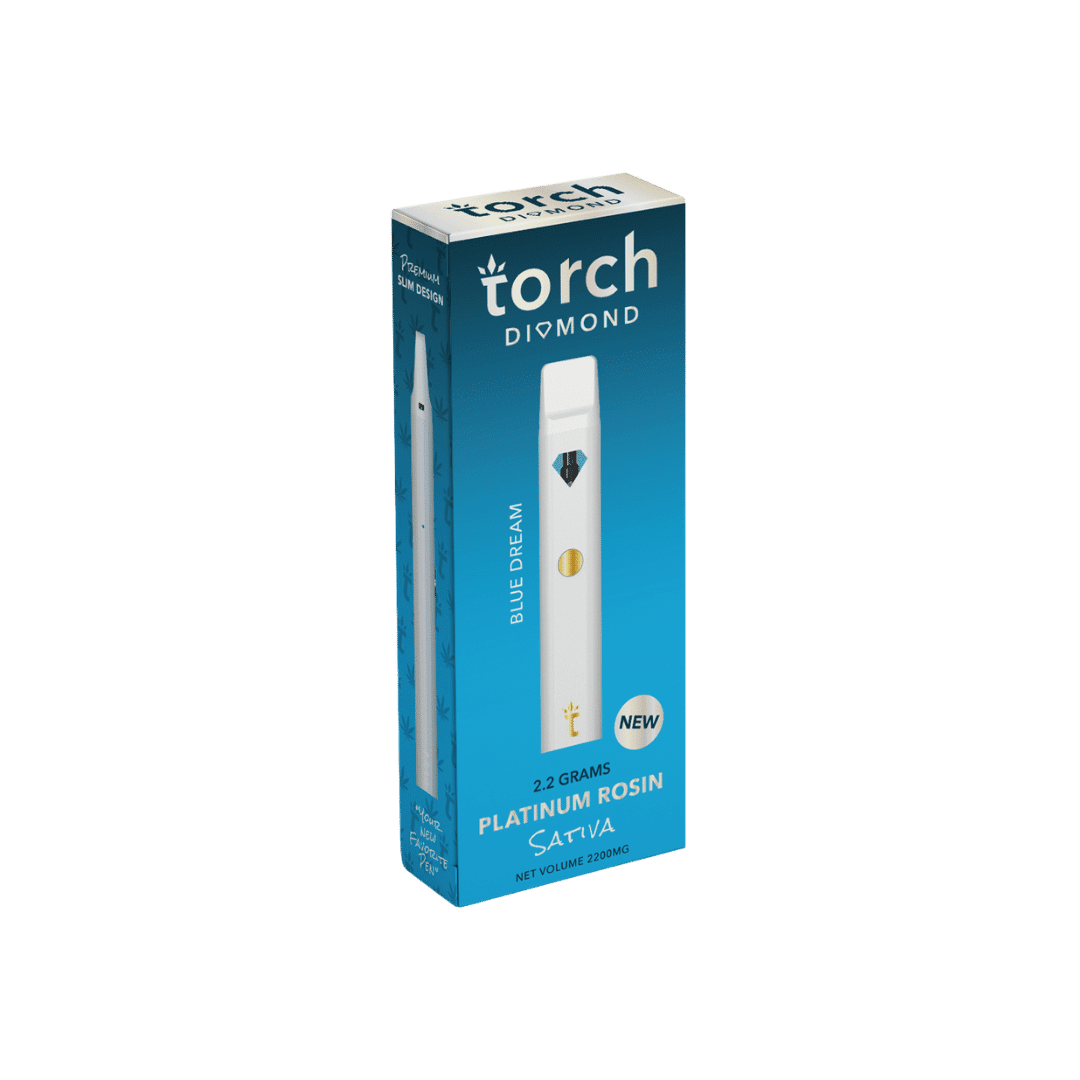 Torch Platinum Rosin Disposables 2.2g
$28.00
Tax Included. $9 flat rate shipping. Free shipping on orders $50+.
Secure Checkout With
Torch Platinum Rosin 2.2g Disposable
The Torch brand is well known for manufacturing some of the best hemp and cannabis products which are sold in dispensaries. These Platinum Rosin pens come pre charged and pre filled with 2200 mg of a one of one blend featuring THC-B, THC-P, and THC-O. This is a very powerful and potent mixture extracted from hemp plants.
We are the first retailers in the country to carry these new vape disposables. Enjoy these mouth watering and uplifting vapor pens in 8 different delicious strains.
Torch Platinum Rosin Strains
Blue Dream- Sativa
Cake Pop- Hybrid
Cereal Milk- Indica
Gassy Taffy- Sativa
Jet Fuel- Sativa
Karma Kush- Indica
Pink Runtz- Indica
Tokyo Drip- Hybrid
Product Features:
2.2 grams
THC-B, THC-P, THC-O
Third Party Lab Tested
Live Rosin
Made in the USA
Click Here To View Lab Reports. 
D8Gas is on a mission! We are committed to exposing and promoting a variety of the highest quality brands and products that are excelling in the Delta 8 space today. We strive to provide an exceptional customer shopping experience. From access to a vast variety of the best brands and products through ordering and fulfillment-customer satisfaction is 100% guaranteed.
Our customers are assured to be gassed up and ready to lift off upon the arrival of their new product(s)! The D8Gas team thoroughly researches, tests, and rigorously quality-controls all the brands listed on D8Gas.com to ensure they meet the highest quality and health standards. Every product listed for sale has accessible lab reports providing research and information in support of claims.
Can't go wrong
Feels awesome easy to use love it
Tasty
Smoother than most, and Torch's disposable device is the best I've come across.
Great
Love the disposable device and features. Effect is nice.
Phunkadelic Delight
A good time was had by all Great Vape Super $
tokyo drip
probably the best disposable I've had, it's so smooth, the taste is subtle, it never clogs, and you can preheat. just get it or another torch disposable