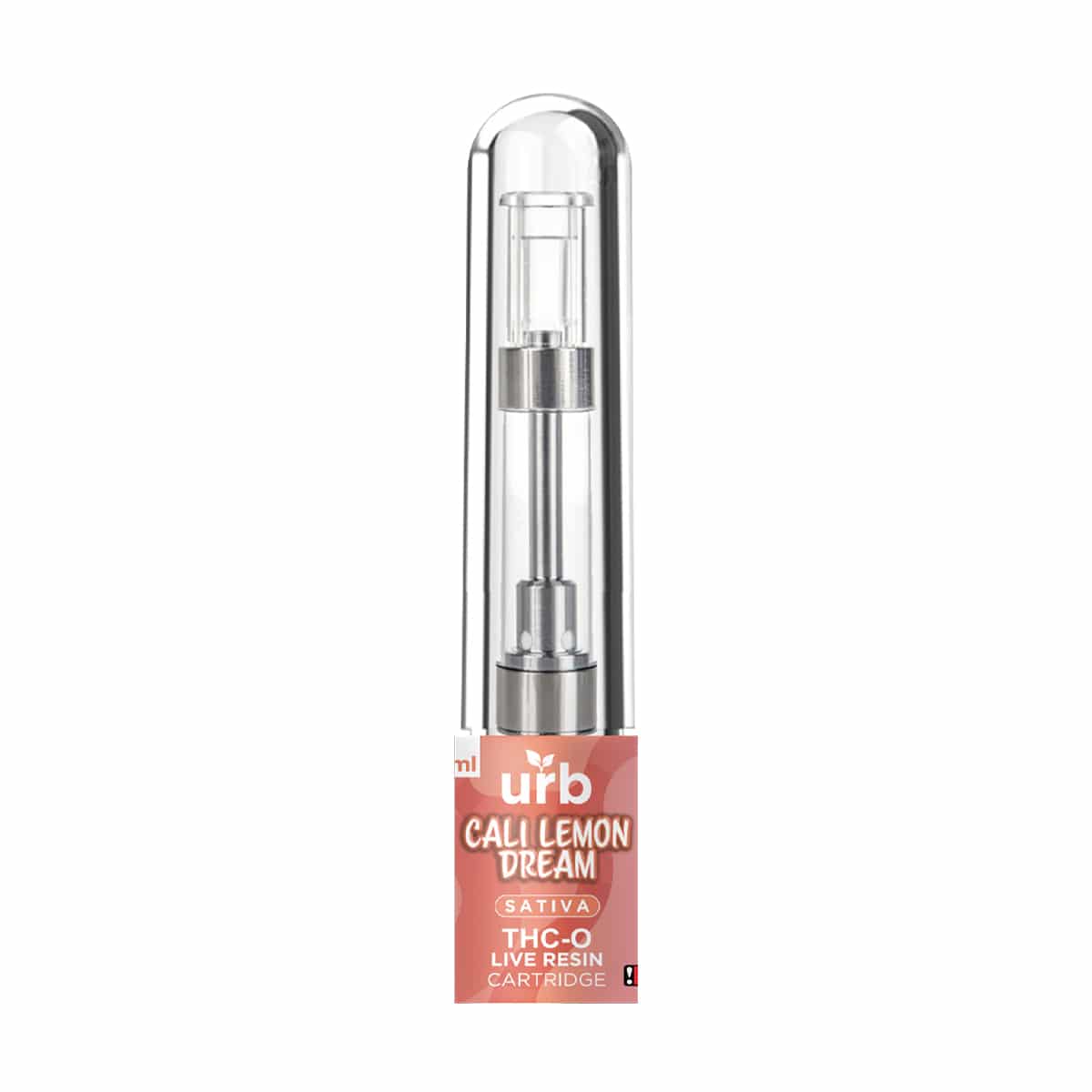 URB THC-O Live Resin Cartridge 1G
$18.00
Tax Included. $9 flat rate shipping. Free shipping on orders $50+.
Secure Checkout With
URB Live Resin THC-O Cartridge 1 Gram
Check out these new 510 vape carts from Urb. These cartridges are pre filled with 1000mg of pure and potent THC-O. The distillate used in this product is hemp derived. Enjoy the ceramic coil that this cart has, allowing for a clean and flavorful vaping experience.
These thco carts come in 6 different flavor variations.
URB Live Resin THCO Strains
Blue Watermelon- Indica
Sweet Island OG- Hybrid
Gruntz- Sativa
Cupcake Kush- Indica
Cali Lemon Dream- Sativa
Goji Gelato- Hybrid
Product Features:
1000mg of THCO
Ceramic Coil
Made in the USA
Third Party Lab Tested
Click here to view lab reports. 
D8Gas is on a mission! We are committed to exposing and promoting a variety of the highest-quality brands and products that are innovating and excelling in the Delta 8 space today to consumers worldwide…all while providing an exceptional customer shopping experience. From access to a vast variety of the best brands and products through ordering and fulfillment-customer satisfaction is 100% guaranteed.
Our customers are assured to be gassed up and ready to lift off upon the arrival of their new product(s)! The D8Gas team thoroughly researches, tests, and rigorously quality-controls all the brands listed on D8Gas.com to ensure they meet the highest quality and health standards. Every product listed for sale has accessible lab reports providing information in support of claims.
PRICE/Flavor
Amazing light and nice ****
Awesome
Taste amazing 👏 nice and light ****!
The first URB product I tried was the Cupcake Kush. It's good. I've had better, but their product is good and I recommend the carts I tried.
The cart works pretty nice!
With the price of the cart and the Pres. Day sale, I bought the Cupcake Kush and was pleasantly surprised. It takes about 3 good, 3 second hits to get me right. Makes ya kinda goofy and lazy for an hour or so, but you can still function. Seems to leave a strawberry-like aftertaste.