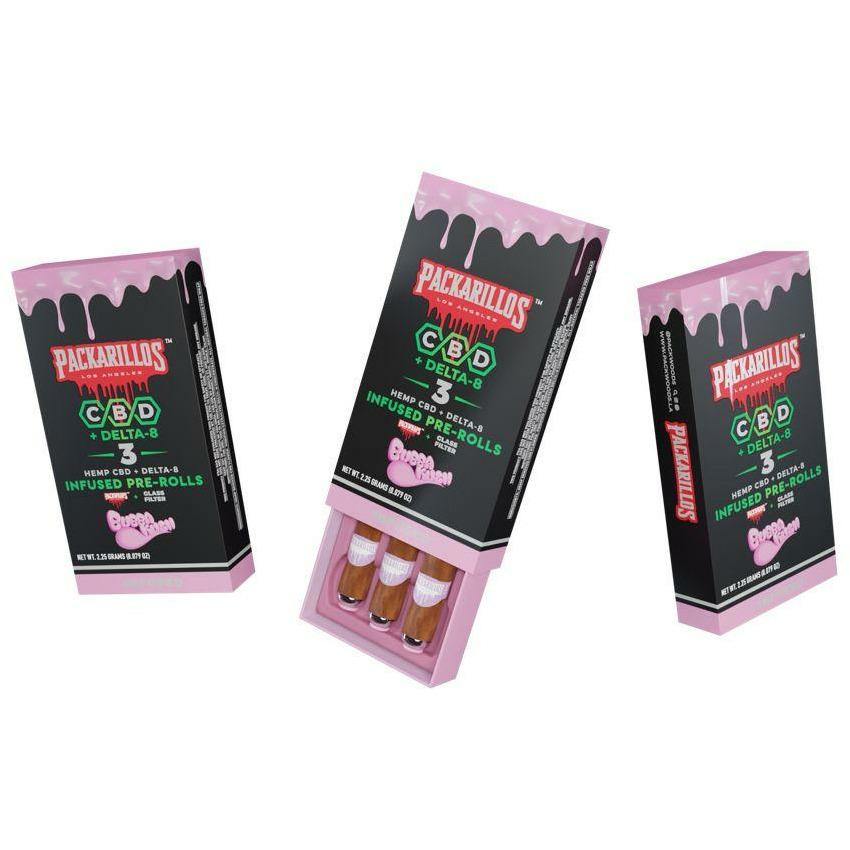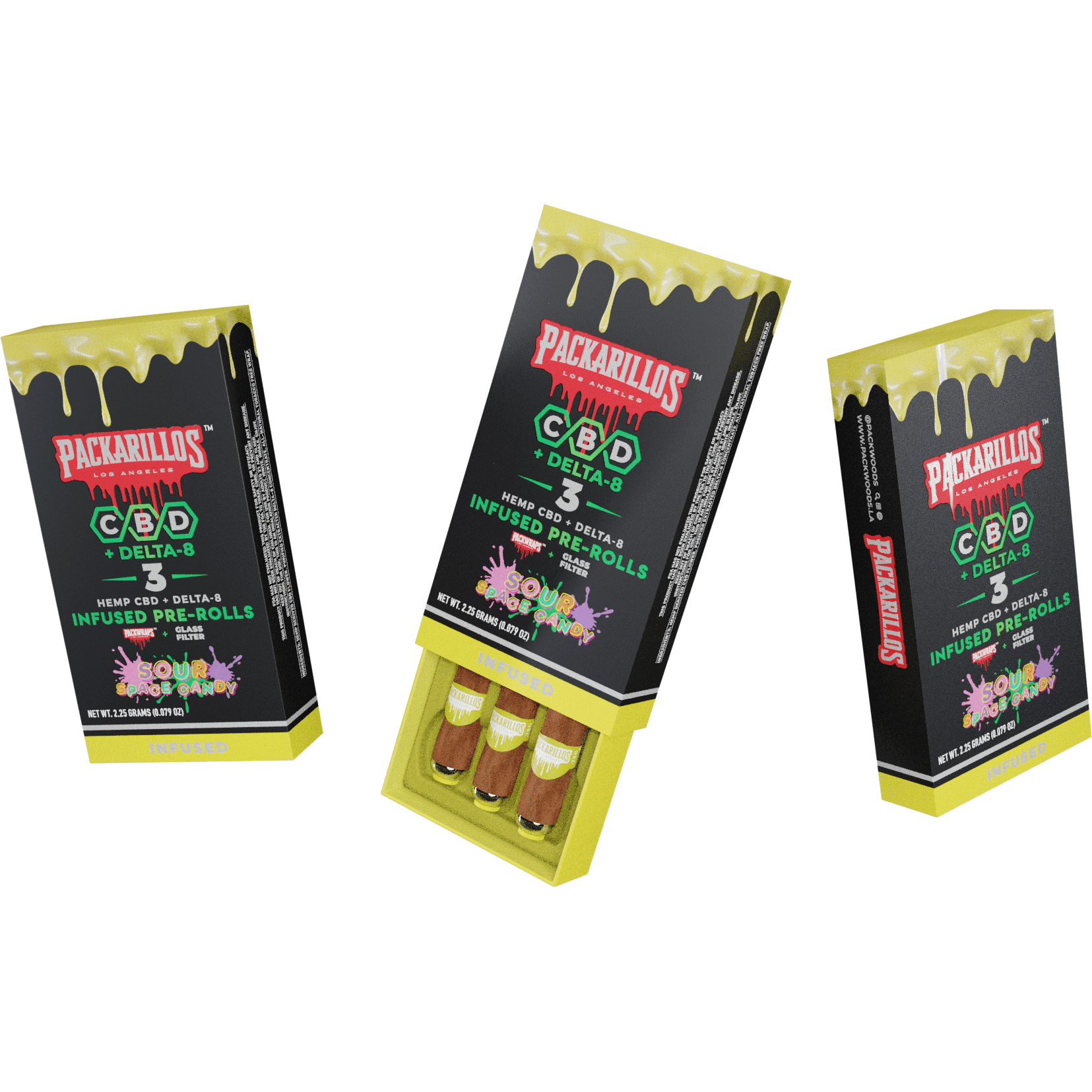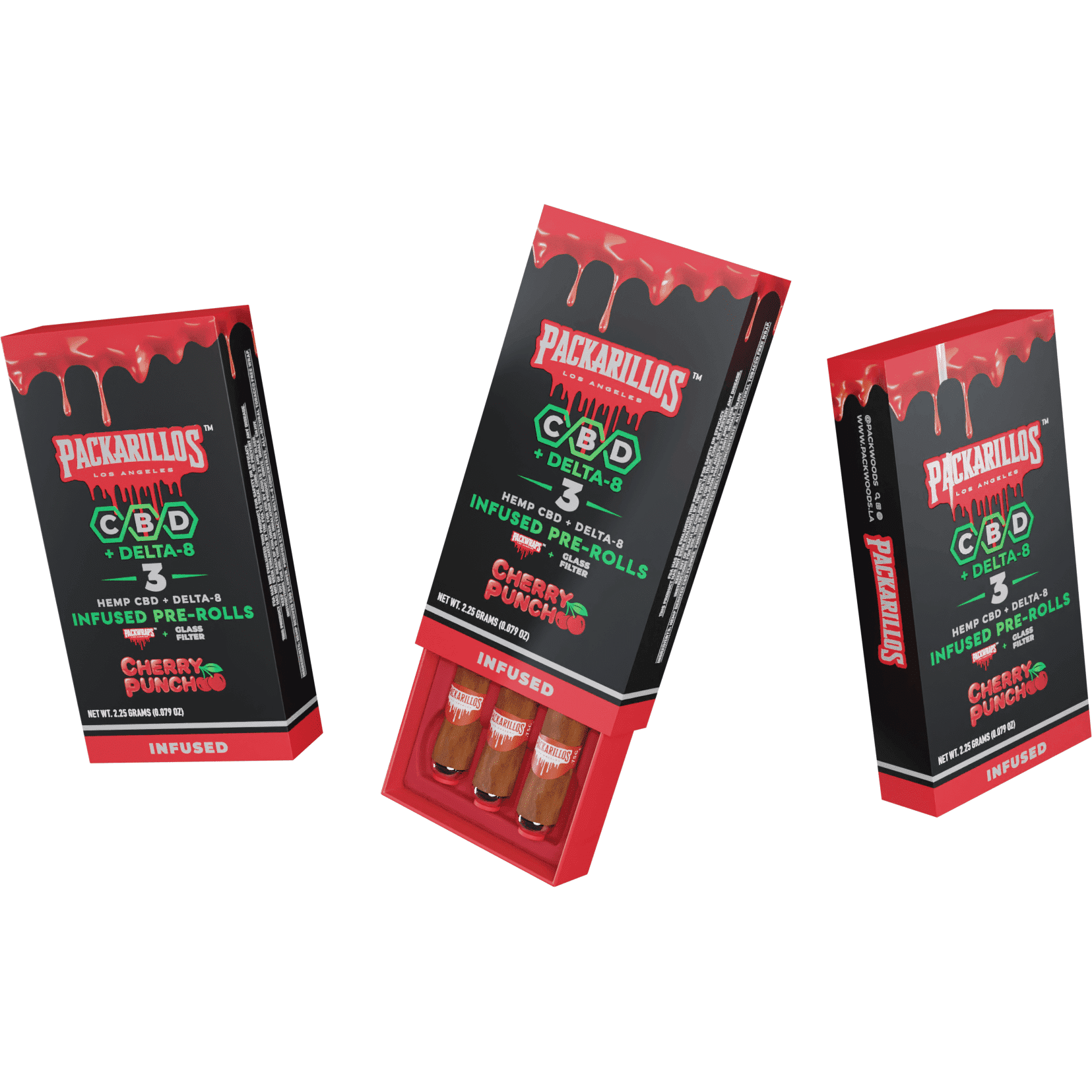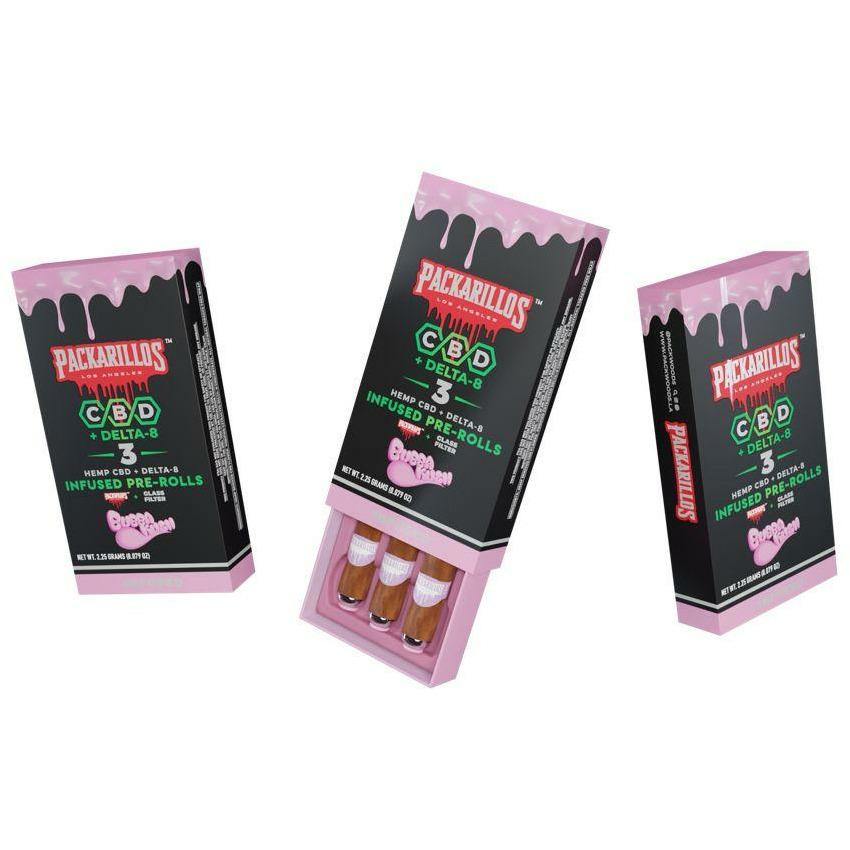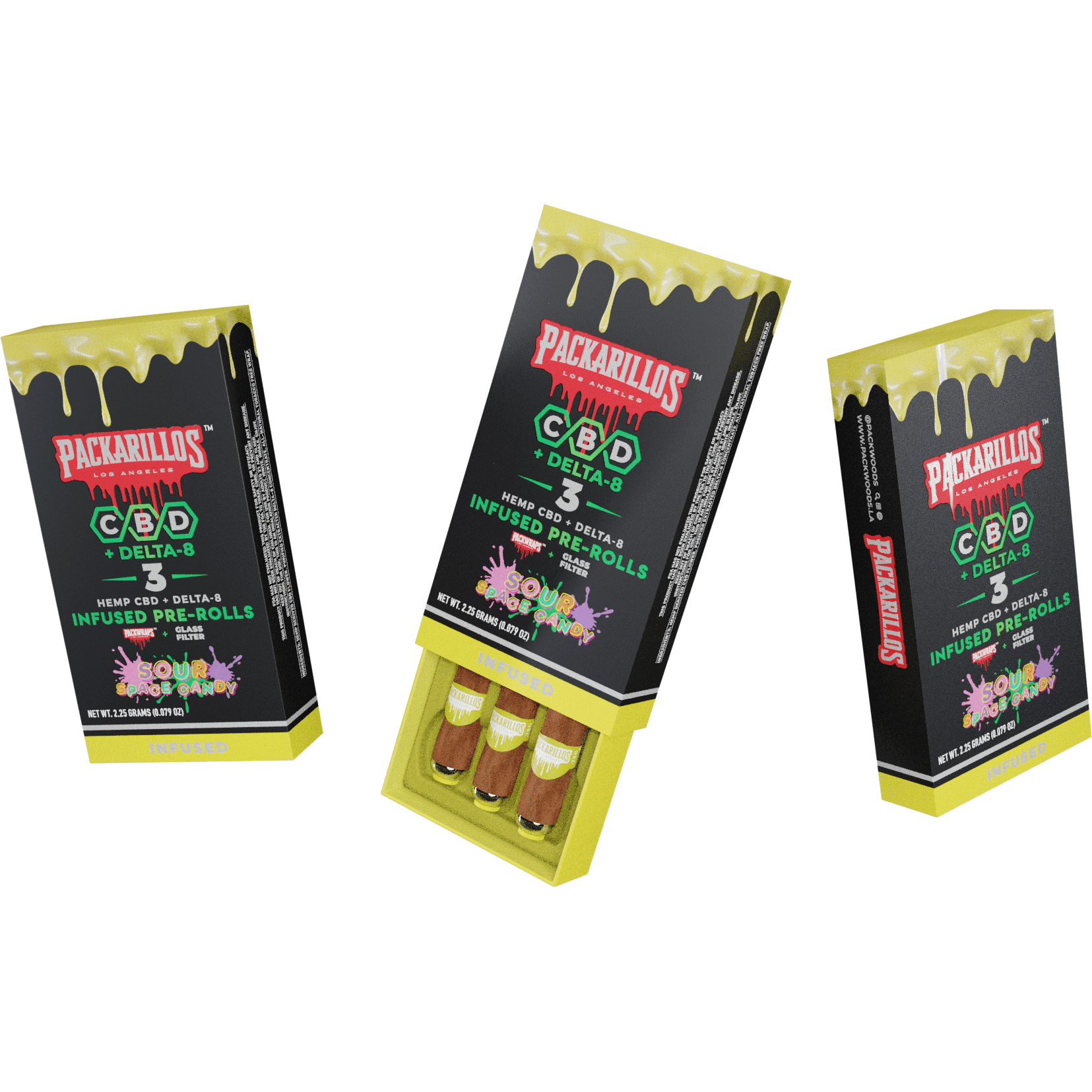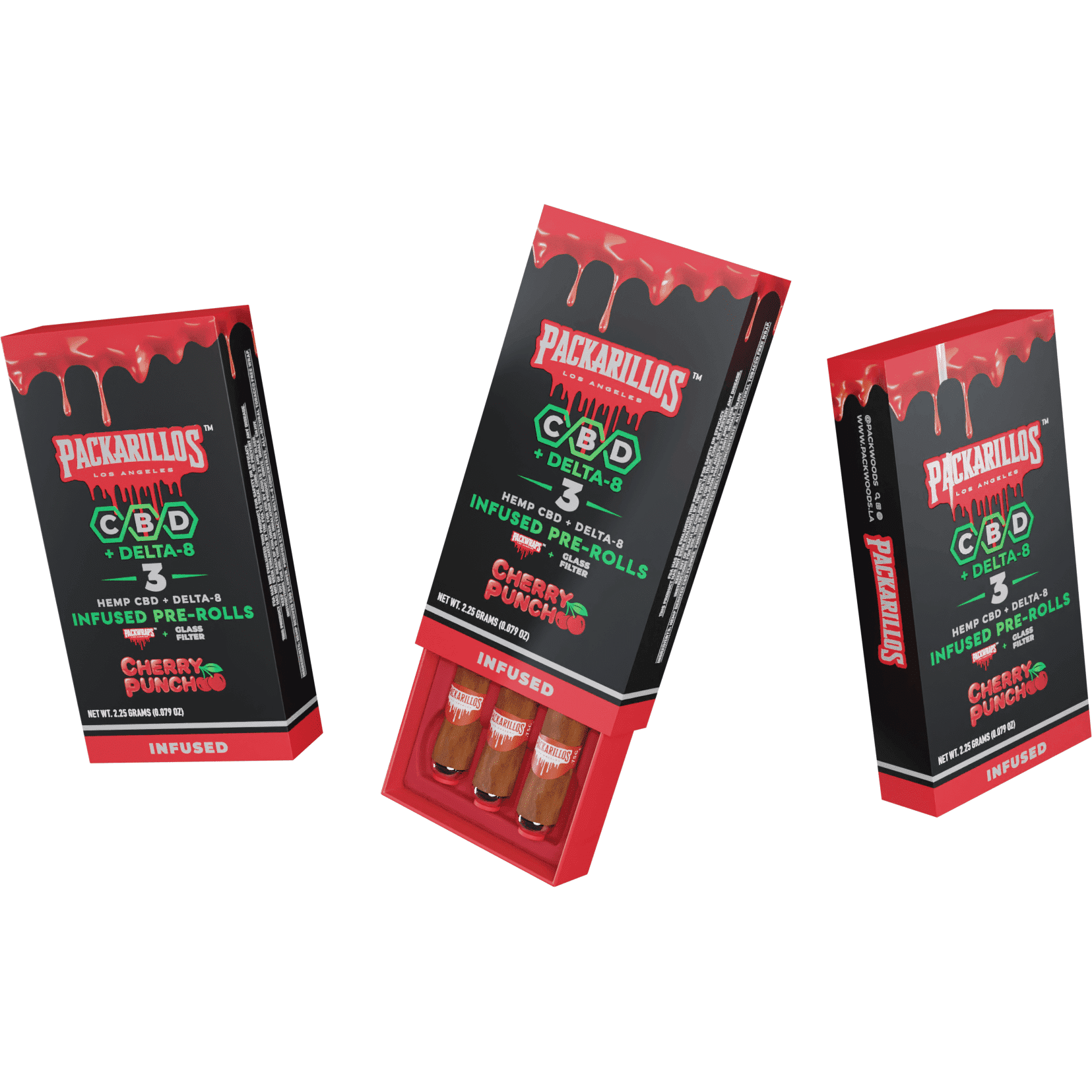 Packarillos Delta 8 Infused Pre Rolls
Tax Included. $8.50 flat rate shipping. Free shipping on orders $75+.
Secure Checkout With
Packarillos Delta 8 Pre Rolls
Newest Delta 8 product by Packwoods. These Packarillo Delta 8 Blunts are unique in every way. D8 Packarillos are hand rolled in strain specific flower.
Each box comes with 3 Mini Blunts filled with 0.75g of premium Delta 8 infused flower. Each D8 blunt is rolled in a 100% Tobacco-free wrap and finished with a cross cut glass filter for added satisfaction.
Packarillo D8 Flavors:
Bubba Kush
Cherry Pie
Biscotti Cookies
Hawaiian Haze
Sour Space Candy
Product Features:
3 Delta 8 THC Blunts
2.25 gram total
Made in the USA
Under 0.03% Delta 9 THC
Click here to view Delta 8 Lab Reports.
D8Gas is on a mission! We are committed to exposing and promoting a variety of the highest quality brands and products that are excelling in the Delta 8 space today. We strive to provide an exceptional customer shopping experience. From access to a vast variety of the best brands and products through ordering and fulfillment-customer satisfaction is 100% guaranteed.
Our customers are assured to be gassed up and ready to lift off upon the arrival of their new product(s)! The D8Gas team thoroughly researches, tests, and rigorously quality-controls all the brands listed on D8Gas.com to ensure they meet the highest quality and health standards. Every product listed for sale has accessible lab reports providing research and information in support of claims.
Really good tasting and pretty strong hits, really good for using when I'm mobile
Rolled alittle tight but good product