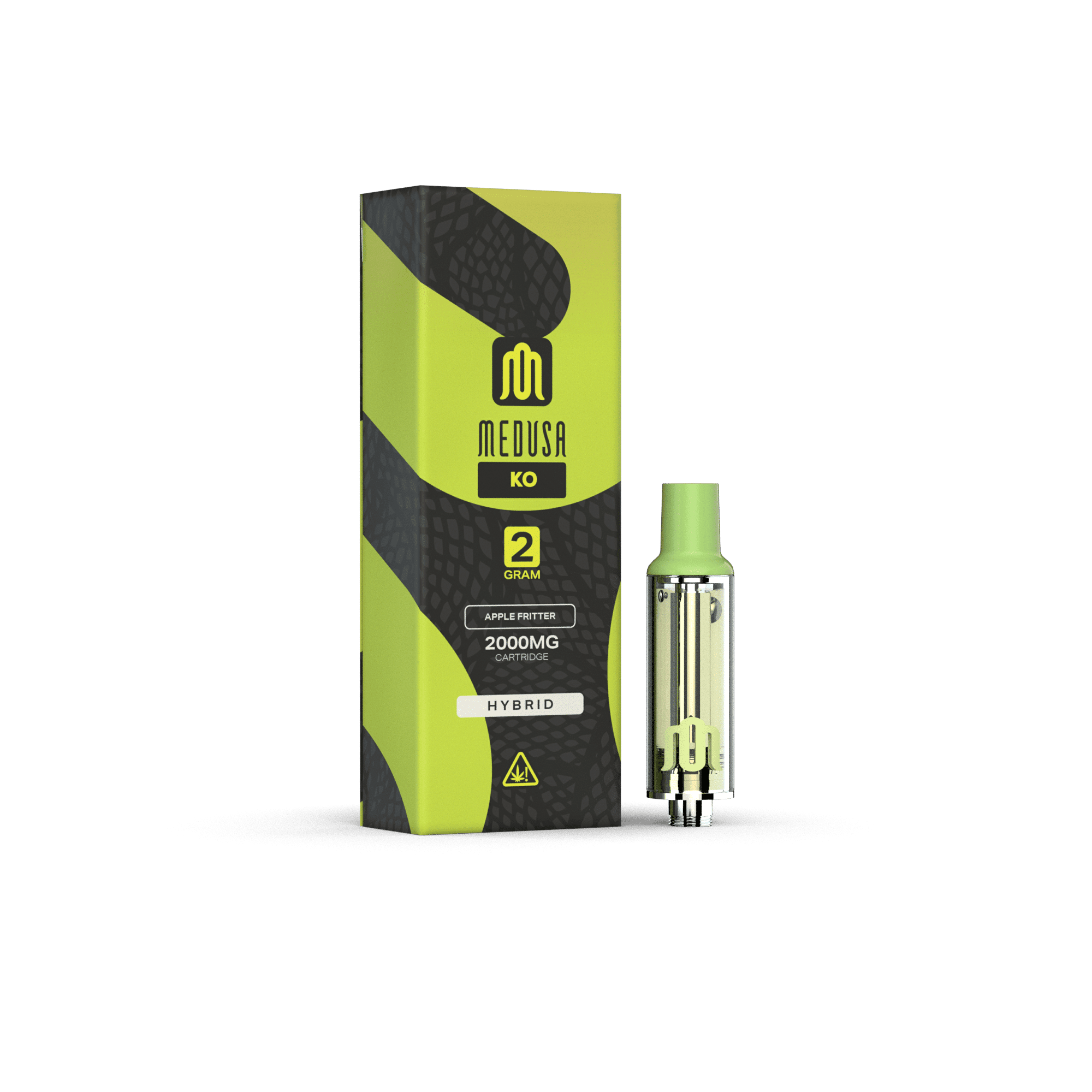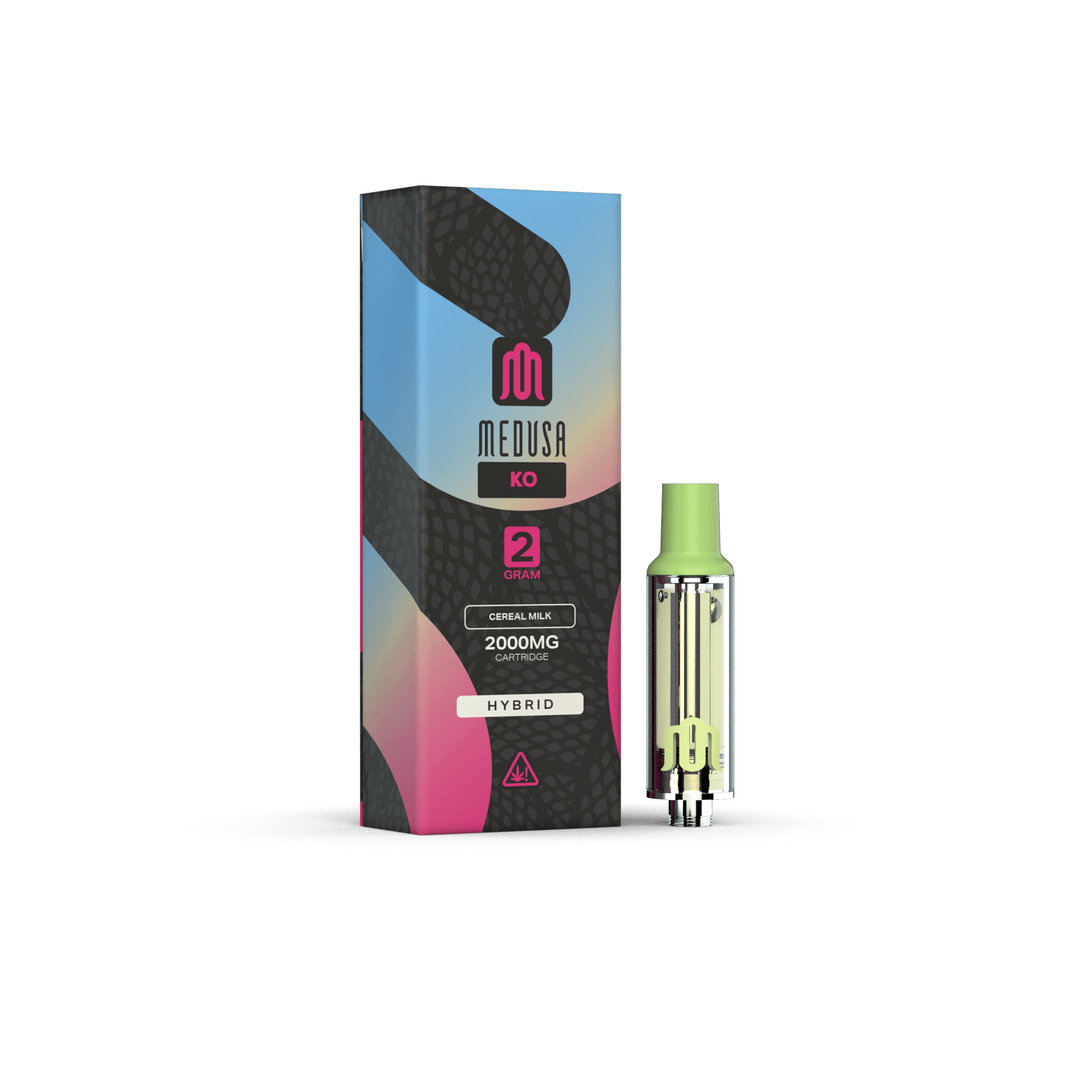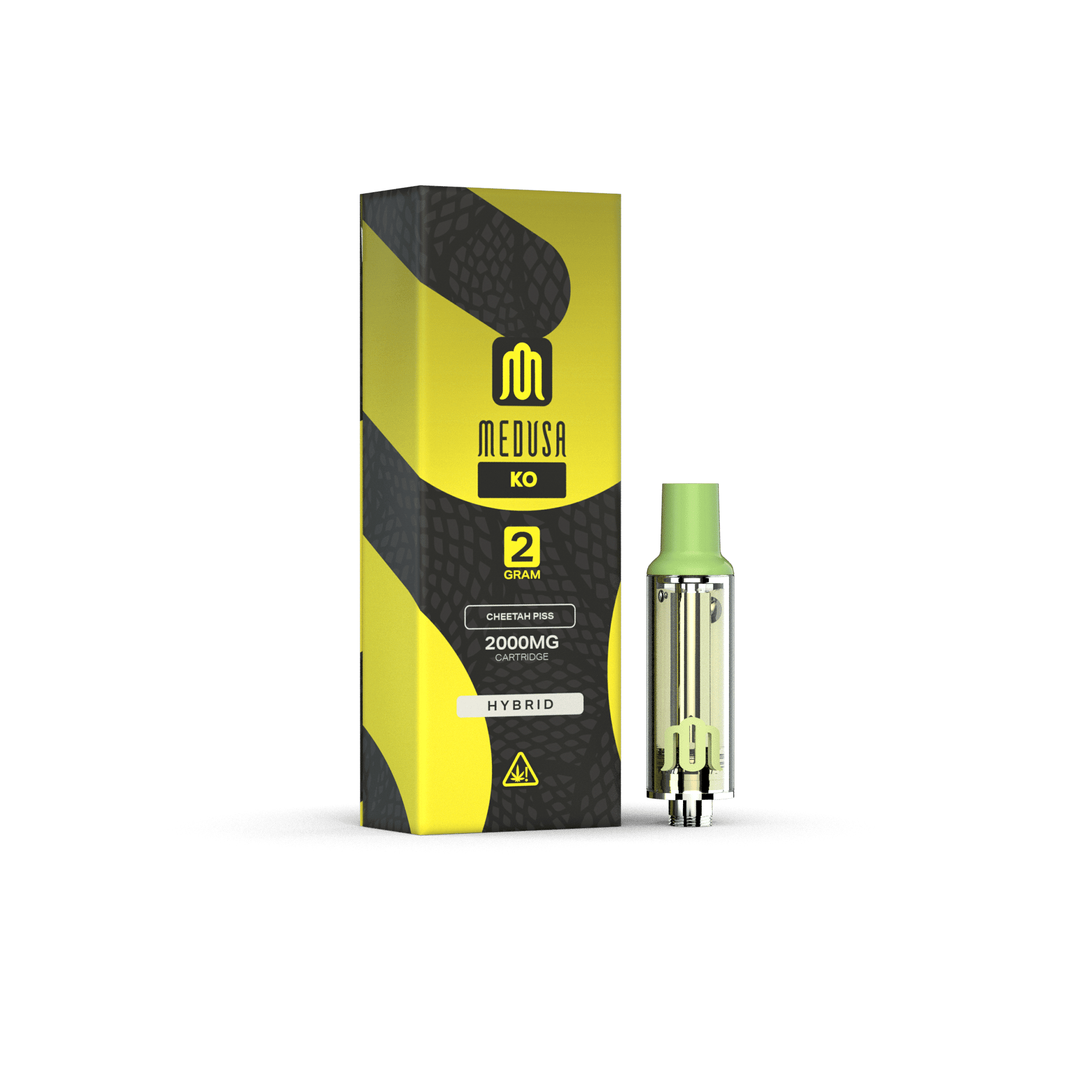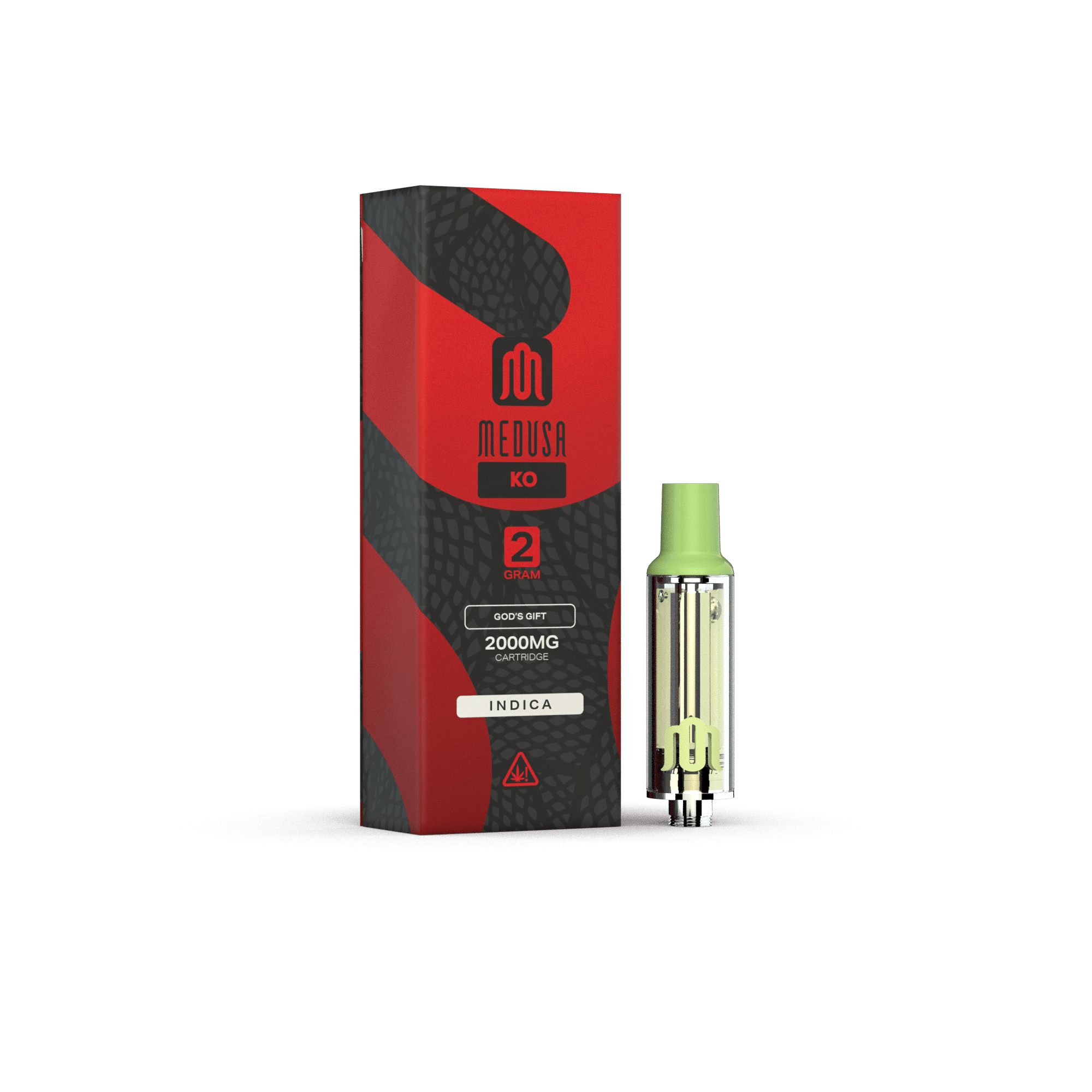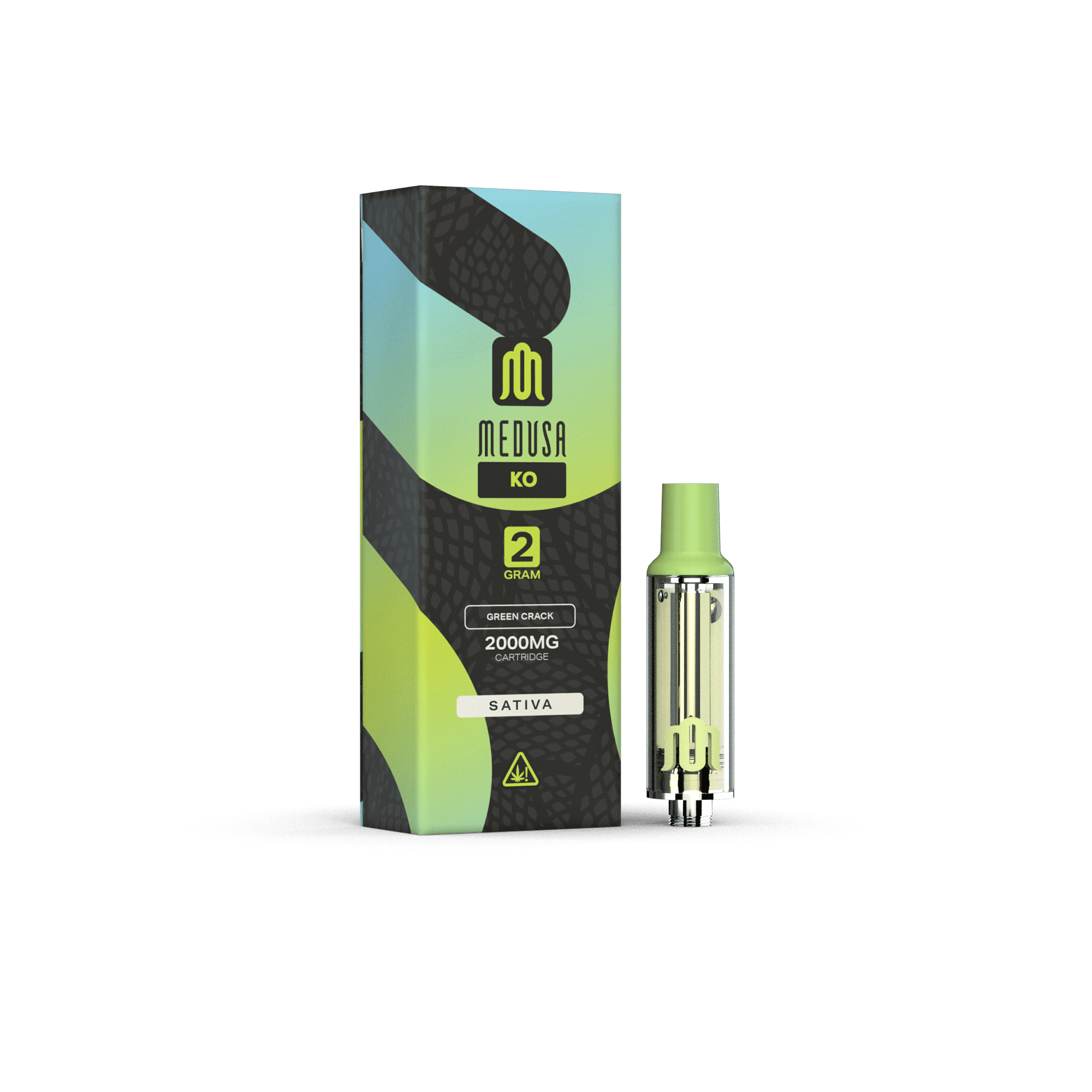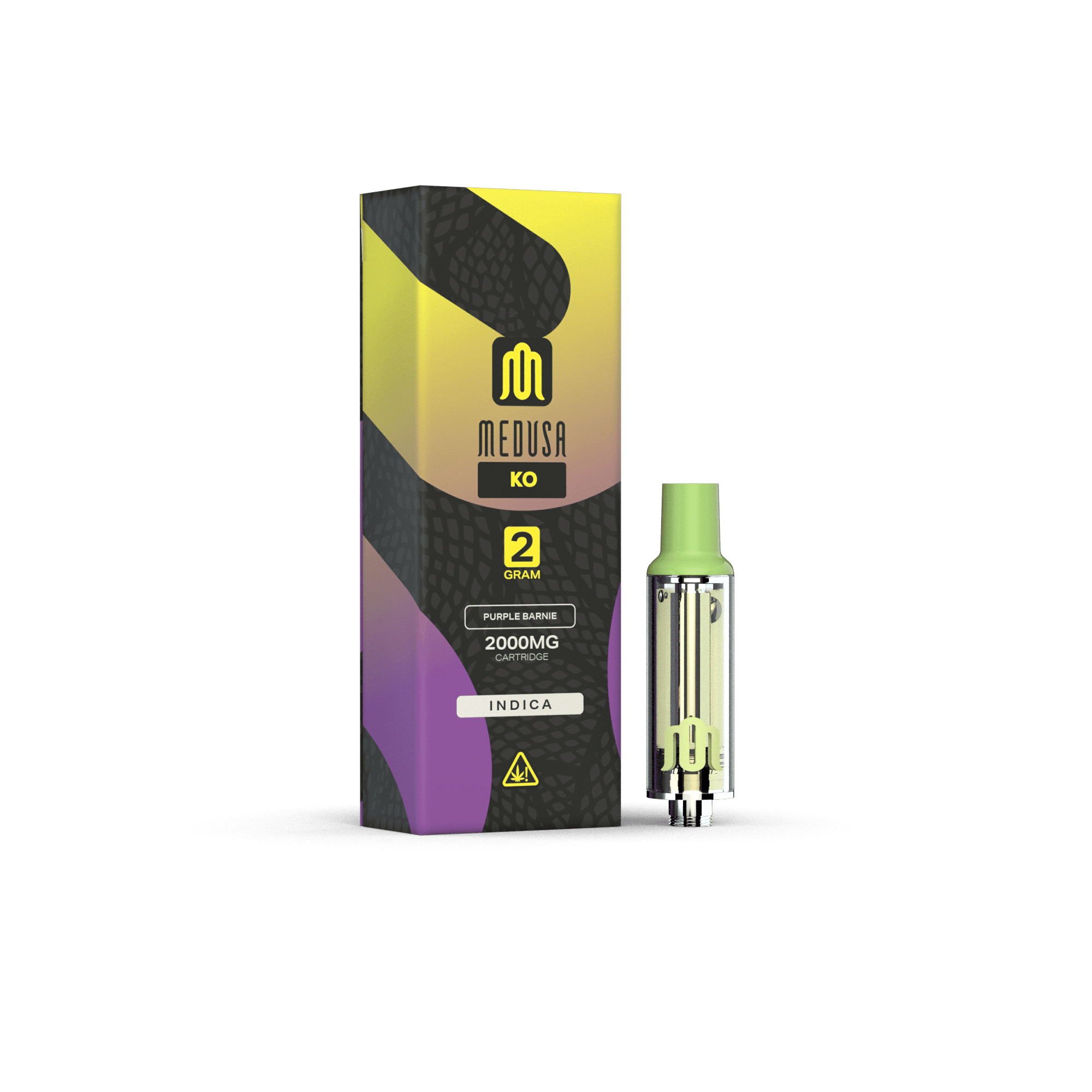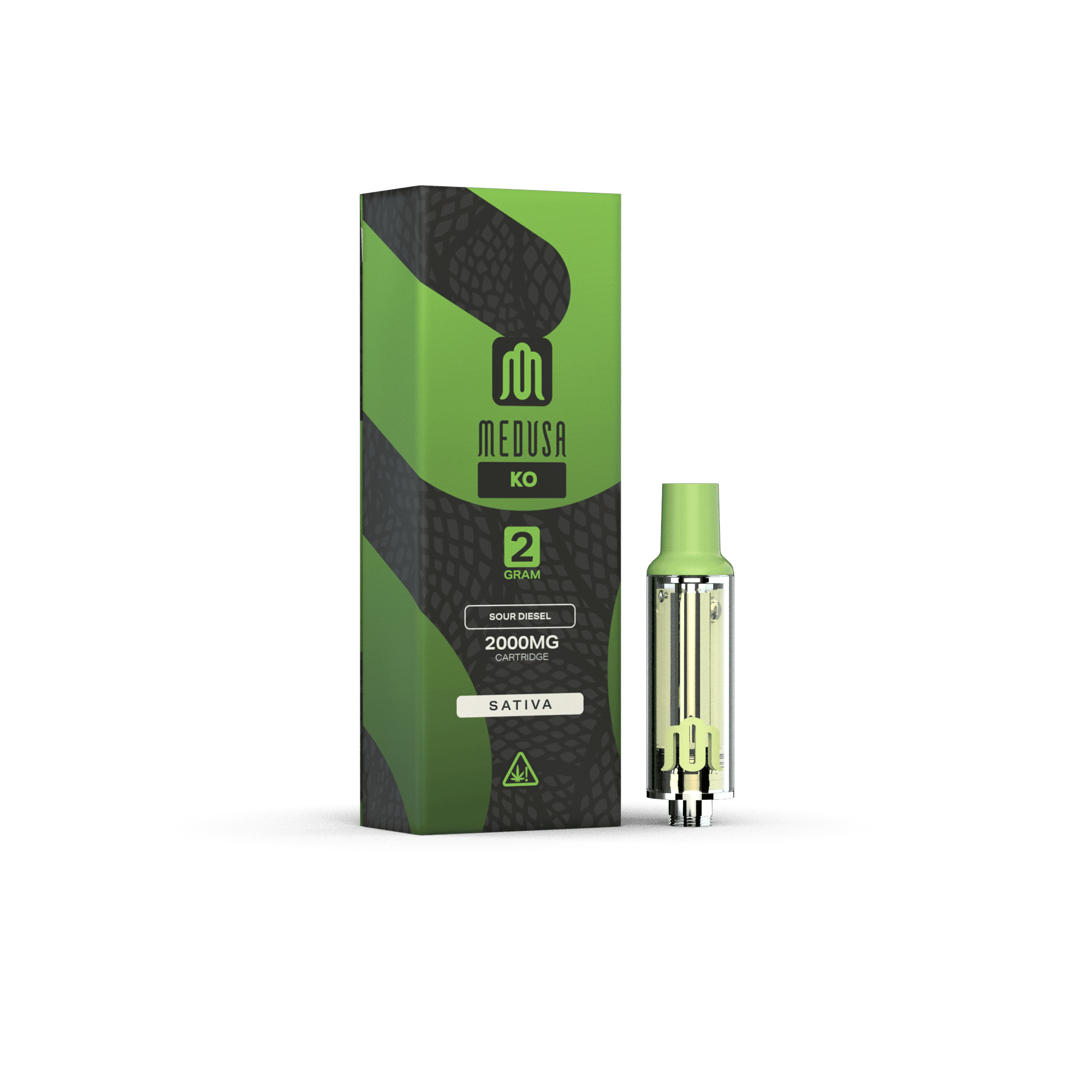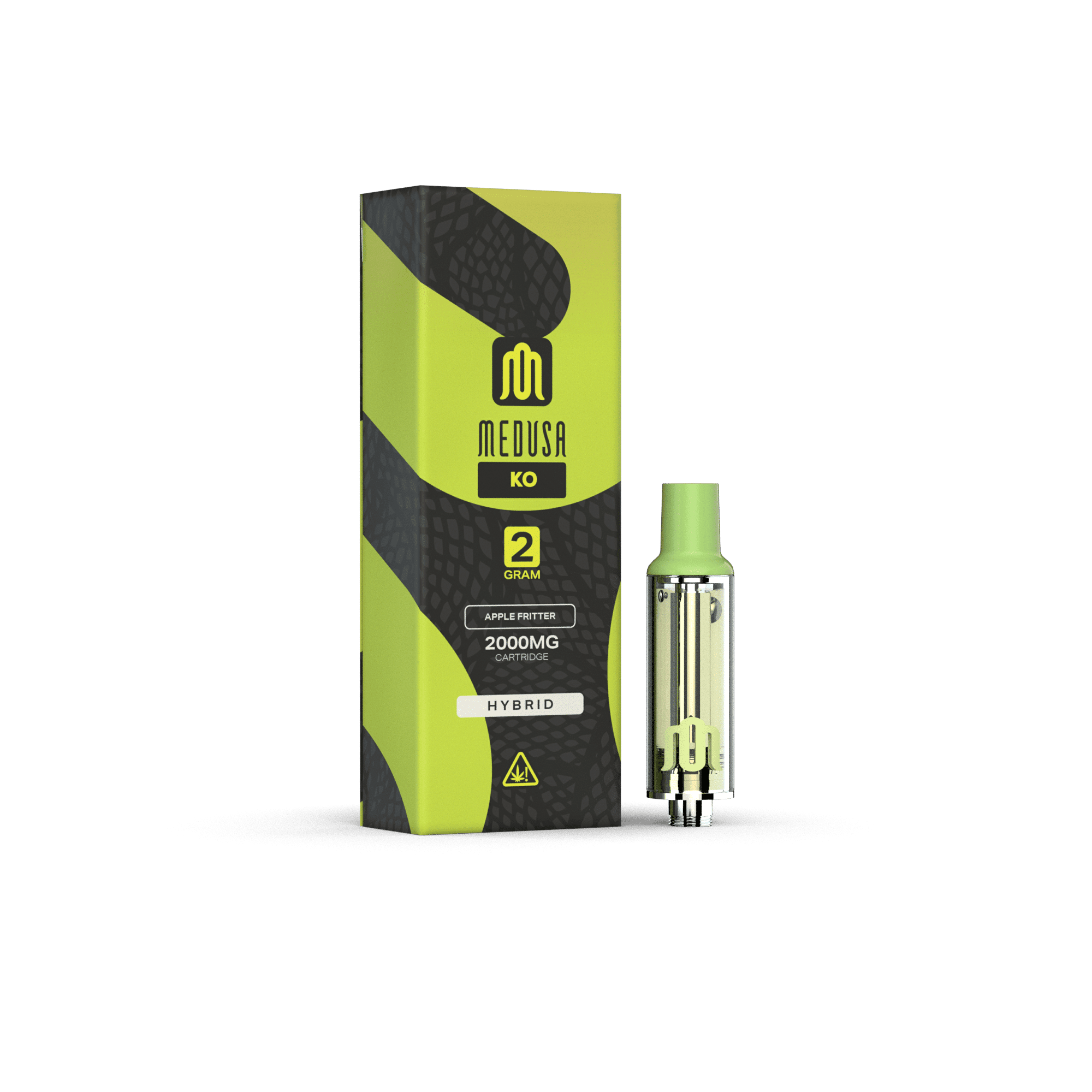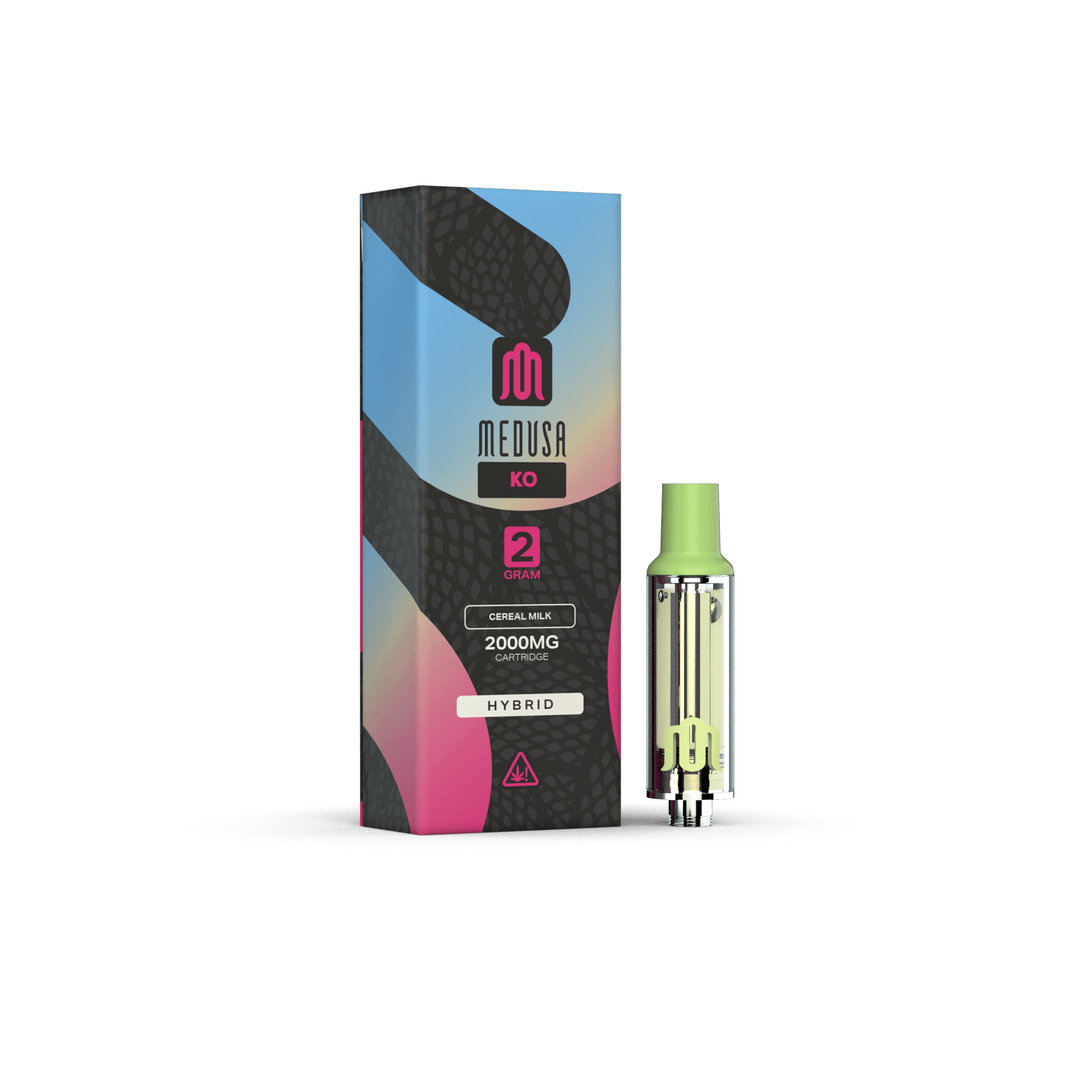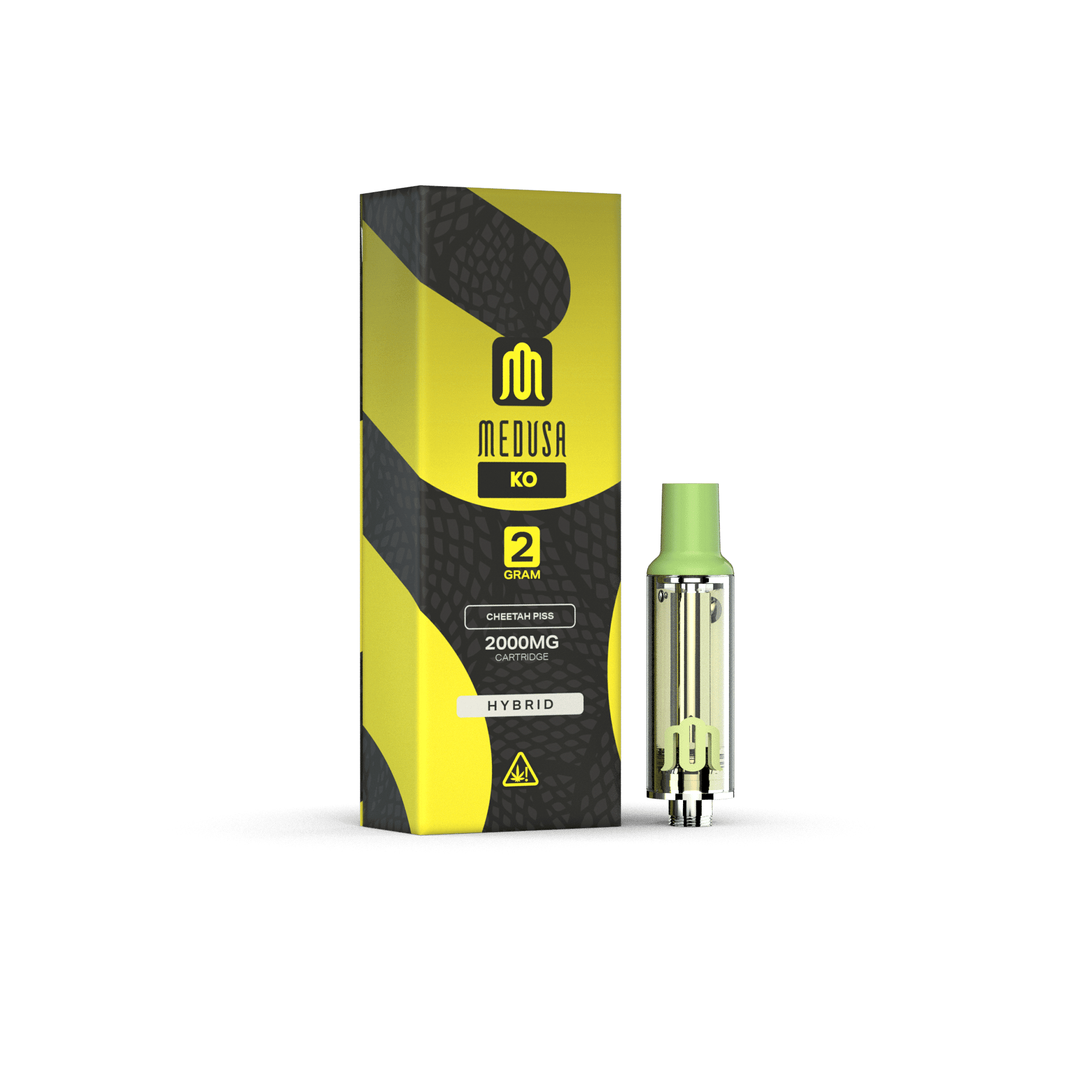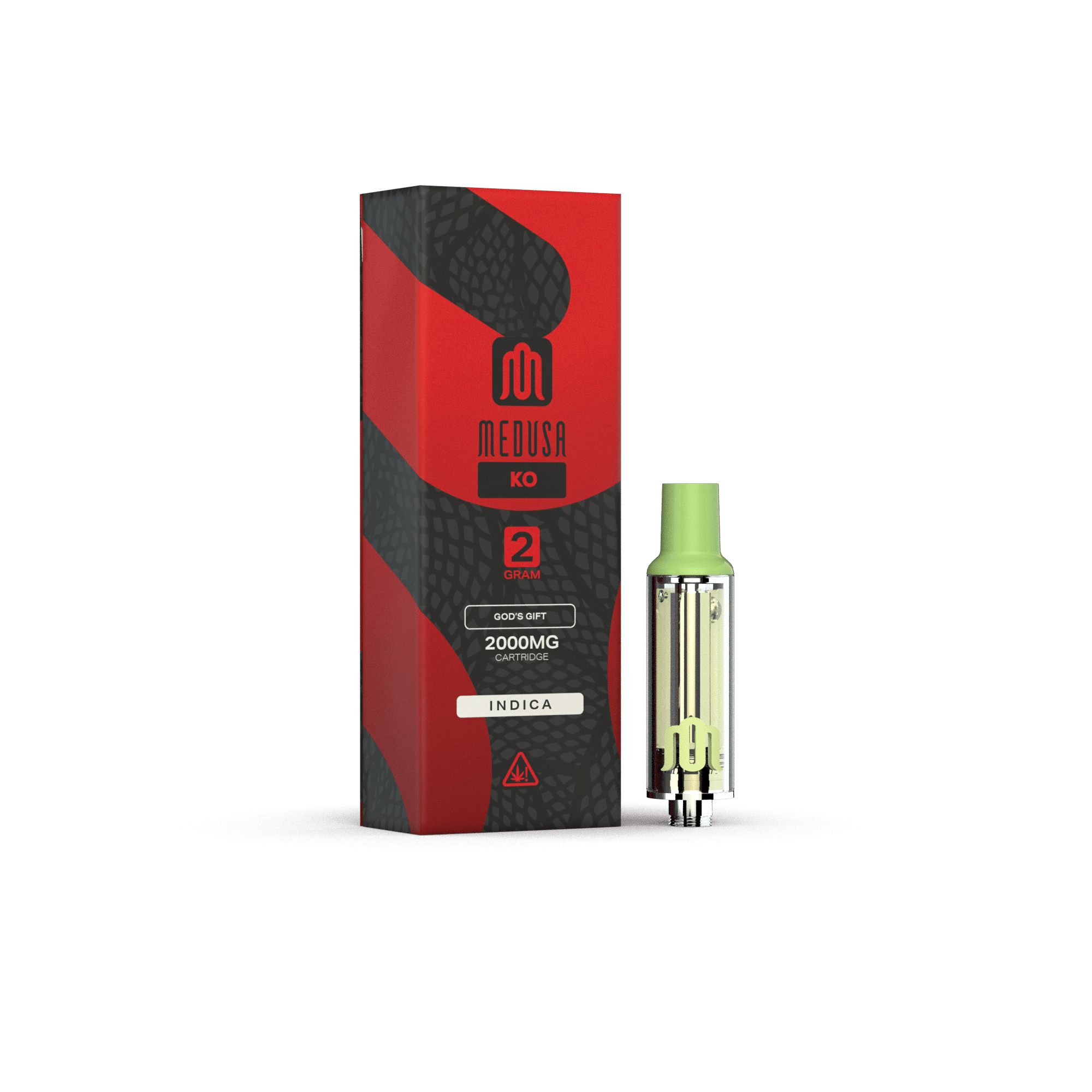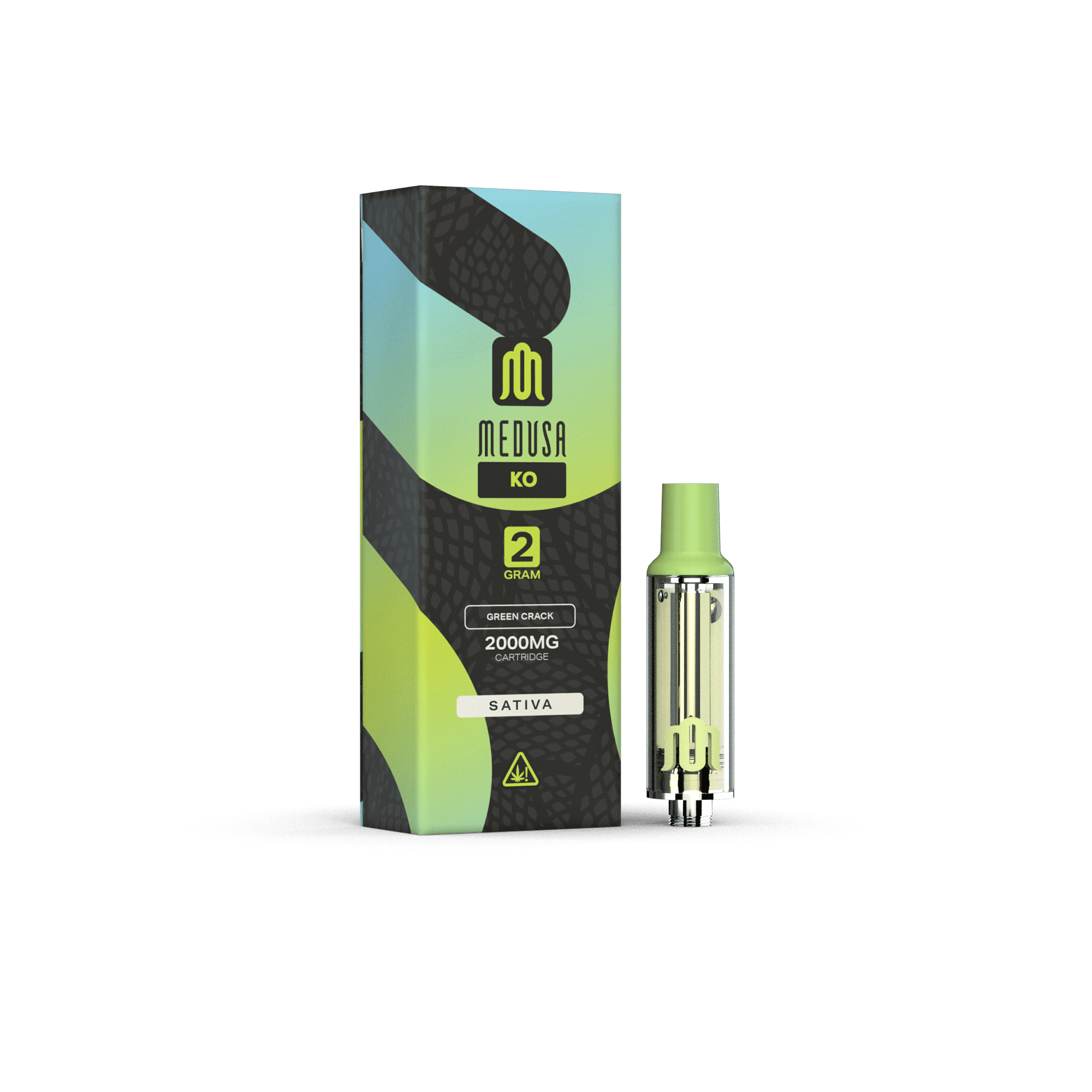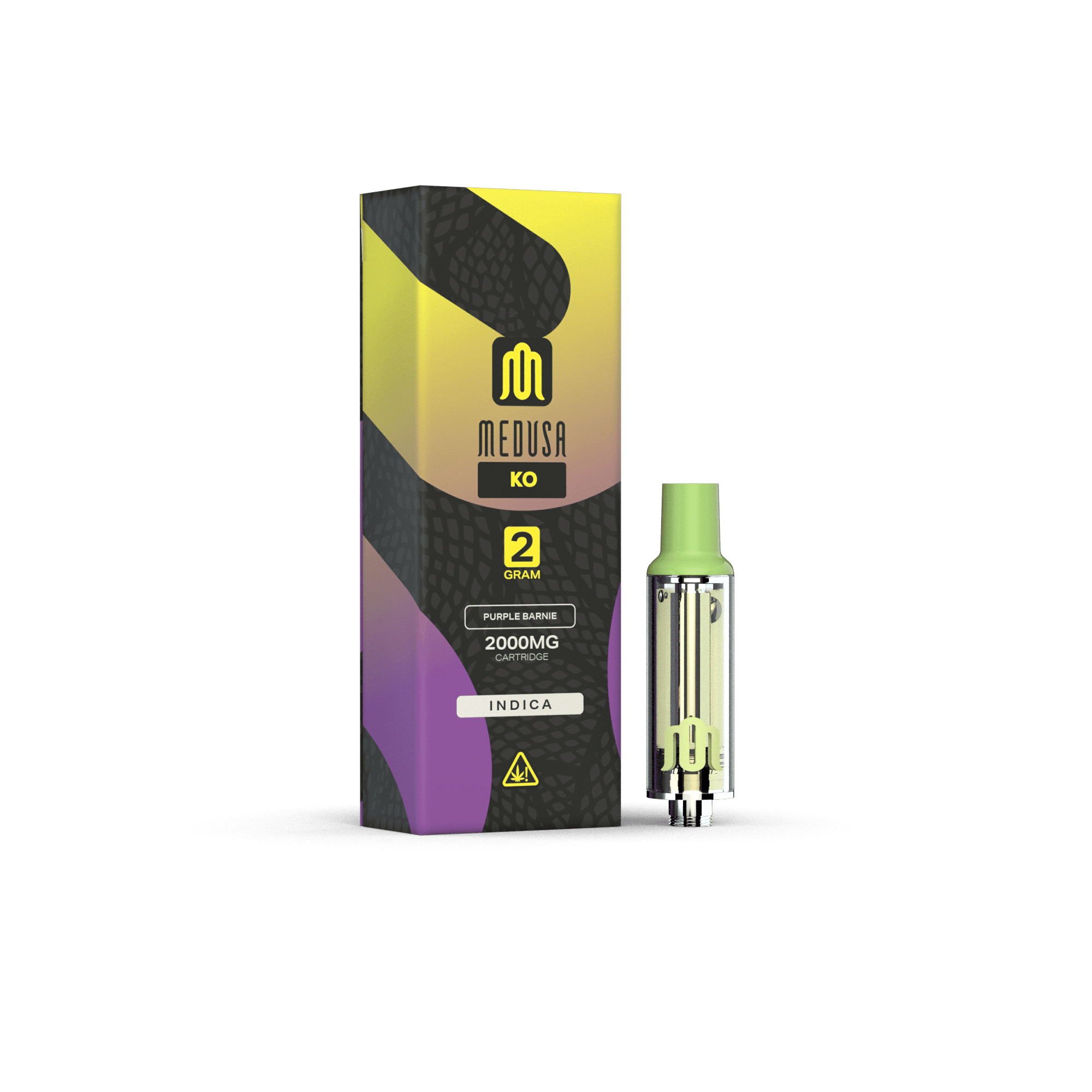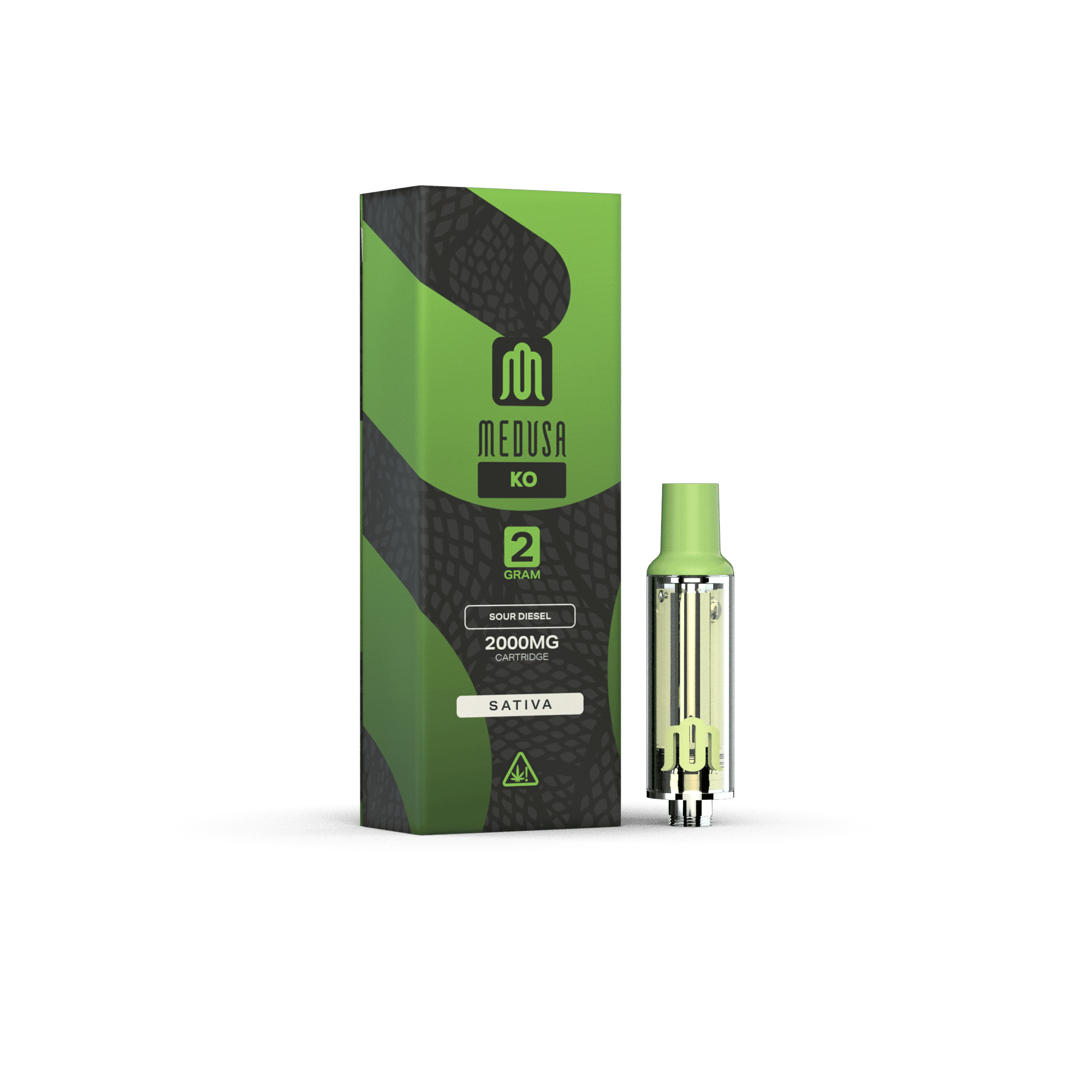 Medusa Knockout Blend Cartridge 2g
$26.00
Tax Included. $8.50 flat rate shipping. Free shipping on orders $75+.
Secure Checkout With
Medusa Knockout Blend Cartridge
Part of their new Knockout Blend products, these cartridges come pre filled with a one of one unique blend of potent cannabinoids that are extracted from the hemp plant. All of Medusa's products are Federally legal under the 2018 Hemp Farm Bill since they contain less than 0.03% Delta-9 THC. The blend used in this cart contains Delta-8 THC, THC-O, and THC-P.
Medusa is well known for sourcing the best hardware available. These carts are made to filter the thick distillate that is used in this product. These cartridges contain a ceramic coil which provides a great taste every time you vape. These carts are available in 7 different mouth watering strains.
Medusa Knockout Cartridge Strains
Purple Barnie
Cereal Milk
Cheetah Piss
Apple Fritter
God's Gift
Green Crack
Sour Diesel
Product Features:
2000mg
Delta 8, THC-O & THC-P
High Quality Ingredients
Ceramic Coil
Manufactured in the USA
Third Party Lab Tested
These carts smack there super smooth when u hit them and i would definitely recommend this to anyone considering purchasing it.