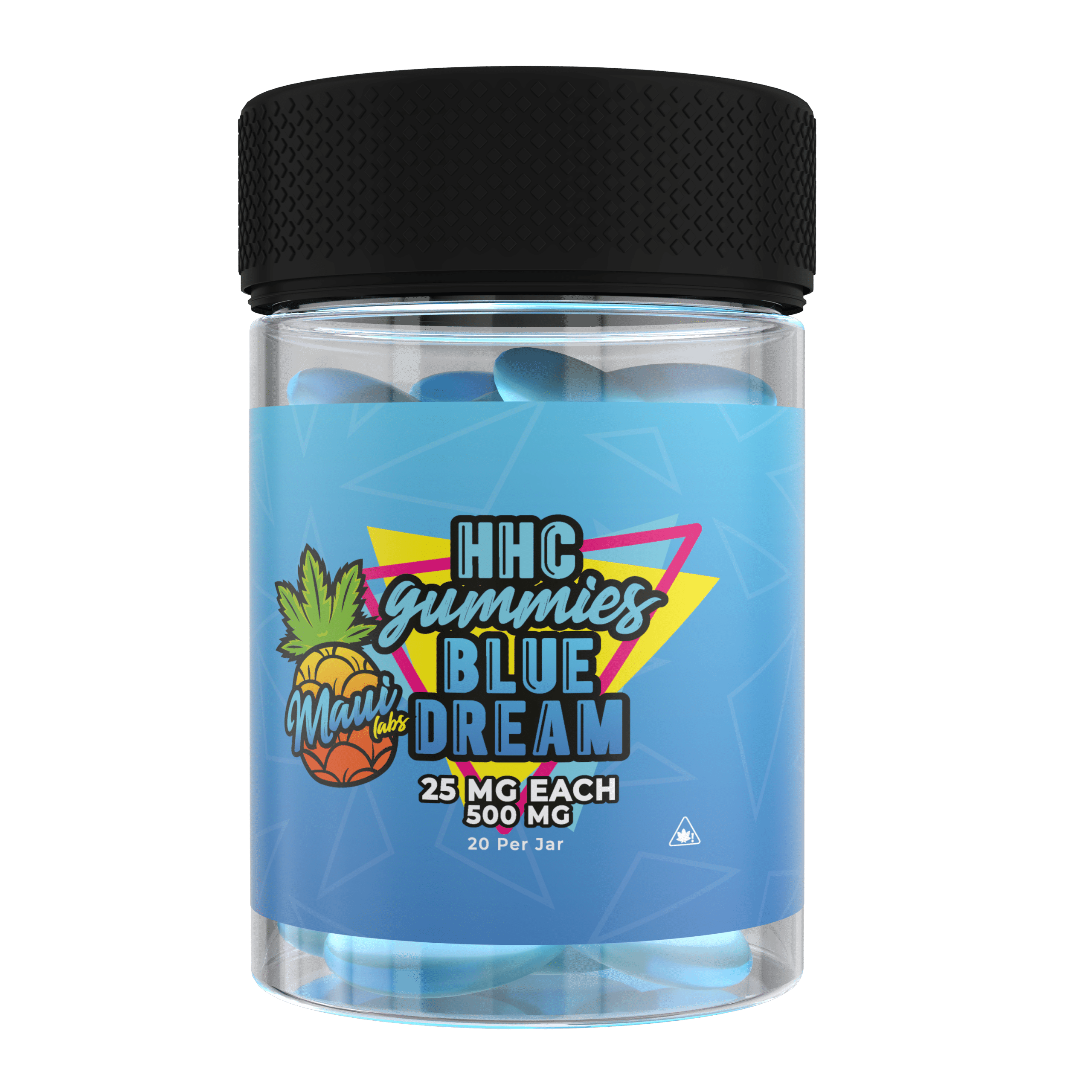 Maui Labs HHC Gummies
Tax Included. $9 flat rate shipping. Free shipping on orders $50+.
Secure Checkout With
Maui Labs HHC Gummies 500mg
The newest product from Maui. All new 500mg HHC Gummies, made with pure HHC distillate. Maui labs is known for making hard hitting and potent hemp products made from the best active ingredients available.
These HHC gummies are vegan and contain 25mg per gummy. There is a total of 500mg HHC in each jar, with a total of 20 gummies in each jar.
Maui Labs HHC Gummy Flavors
Blue Dream
Berry Lemon Haze
Product Features:
500mg HHC per jar
25mg HHC per gummy
Under 0.03% Delta-9 THC
Third Party Lab Tested
Made in the USA
Click here to view Lab Reports.
D8Gas is on a mission! We are committed to exposing and promoting a variety of the highest quality brands and products that are excelling in the Delta 8 space today. We strive to provide an exceptional customer shopping experience. From access to a vast variety of the best brands and products through ordering and fulfillment-customer satisfaction is 100% guaranteed.
Our customers are assured to be gassed up and ready to lift off upon the arrival of their new product(s)! The D8Gas team thoroughly researches, tests, and rigorously quality-controls all the brands listed on D8Gas.com to ensure they meet the highest quality and health standards. Every product listed for sale has accessible lab reports providing research and information in support of claims.
They are shaped like little pyramid gummies. Of course, I already ate them like candy and mannn that high was incredible. I fell asleep cause of course.. I over did it but they were just so yummy. Totally was worth it though.
i like them,comfortable buzz(not 5 stars) because i usually have others with them.
These gummies snap. The berry lemon was so good and i had a great time. Im for sure coming back for more.