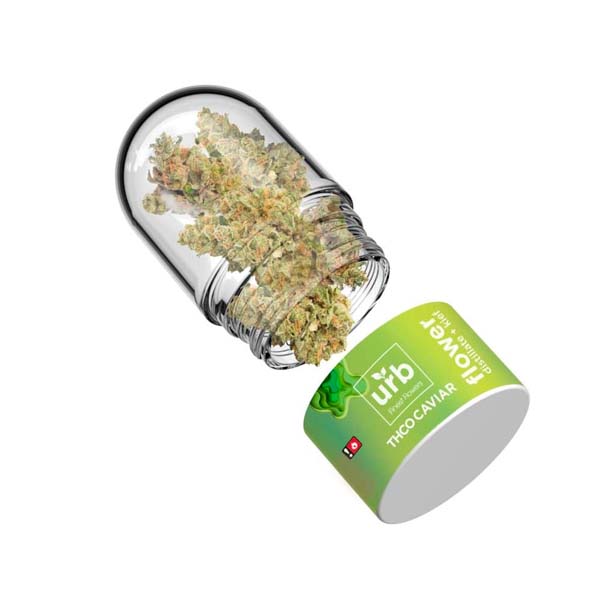 URB THC-O Flower 7g
$33.99
Tax Included. $9 flat rate shipping. Free shipping on orders $50+.
Secure Checkout With
URB THC-O Flower 7g
As one of the leaders in the hemp industry, it is only right that they come out with some pretty amazing THCO flower. Each jar contains 7 grams of premium Hemp flower that is infused with THC-O distillate and strain specific terpenes. Roll this flower in your favorite wrap or pack your bowl.
This flower is available in 3 different strains.
URB THCO Strains
Limon Lights- Sativa
Twisted Girlscout- Indica
Bubble Punch- Hybrid
Product Features:
7 Grams of Flower
Total Cannabinoids 50%
Grown in the USA
Third Party Lab Tested
Click Here to View THC-O Lab Reports
D8Gas is on a mission! We are committed to exposing and promoting a variety of the highest-quality brands and products that are innovating and excelling in the Delta 8 space today to consumers worldwide…all while providing an exceptional customer shopping experience. From access to a vast variety of the best brands and products through ordering and fulfillment-customer satisfaction is 100% guaranteed.
Our customers are assured to be gassed up and ready to lift off upon the arrival of their new product(s)! The D8Gas team thoroughly researches, tests, and rigorously quality-controls all the brands listed on D8Gas.com to ensure they meet the highest quality and health standards. Every product listed for sale has accessible lab reports providing information in support of claims.
Very HIGH quality products. I LIKE!
This is a very high-quality product at a decent price. Thank you.
This is a very high-quality product. It is especially good when you mix it with a little Delta 9. It's a different kind of high but I like it. Thank you for providing such high-quality products.
This is high quality stuff! Will buy again.
Great product. This site is awesome.