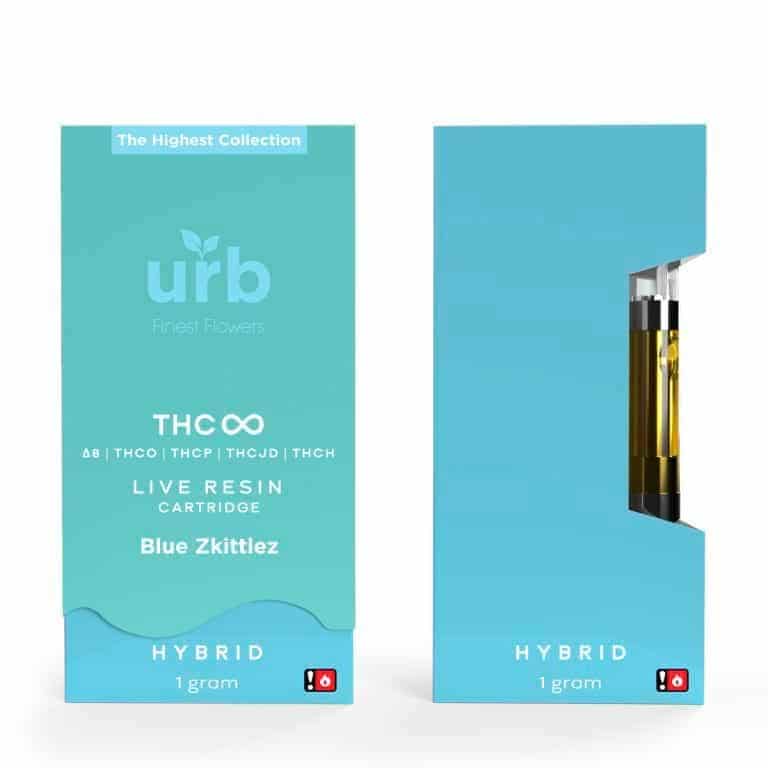 URB THC Infinity Cartridge 1G
$20.00
Tax Included. $9 flat rate shipping. Free shipping on orders $50+.
Secure Checkout With
URB THC Infinity Cartridges
Part of the Infinity series by URB brand, these new carts come pre filled with a one of one unique hemp blend. These carts contain Oleo Resin, Delta-8 thc, THC-O, THC-P, THC-JD, and THC-H. These cannabinoids are some of the strongest to be extracted from the hemp plant. Enhance your vaping experience with this unique mix.
These cartridges come with a ceramic coil which ensures a smooth, and tasty vape. These vapes are available in 6 different flavor strains.
URB THC Infinity Strains
Tropical Mango- Sativa
Purple Punch- Indica
Strawberry Cereal- Indica
Gas Berry- Hybrid
Blue Zkittlez- Hybrid
Lemon Haze- Sativa
Product Features:
1 Gram
Delta 8, THC-JD, THC-H, THCO, Oleo Resin
No Fillers or additives
Third Party Lab Tested
Made In The USA
Click here to view Delta 8 Lab Reports.
D8Gas is on a mission! We are committed to exposing and promoting a variety of the highest quality brands and products that are excelling in the Delta 8 space today. We strive to provide an exceptional customer shopping experience. From access to a vast variety of the best brands and products through ordering and fulfillment-customer satisfaction is 100% guaranteed.
Our customers are assured to be gassed up and ready to lift off upon the arrival of their new product(s)! The D8Gas team thoroughly researches, tests and rigorously quality-controls all the brands listed on D8Gas.com to ensure they meet the highest quality and health standards. Every product listed for sale has accessible lab reports providing research and information in support of claims.
Good Cart
Really good and lasts long
Threads
Great vape but 5/10 threading is inconsistent. Had one cart work with my main battery no issues. Went for the second cart and it's threading didn't agree. I had to put it on a back up battery. I'll continue to buy this cartridge regardless of this one threading issue. It's great once it's working.
Perfect
This is just what I needed. Not to strong. Not to weak. Just perfect.
D8gas and URB are exceptional to my experience
D8gas communicates very well and has affordable products. URB has a very smooth taste and gonzo ride. Enjoy responsibly URB is a trustworthy brand.
Cart draws amazingly well and the it is a very relaxing yet active high would Definitely recommend.