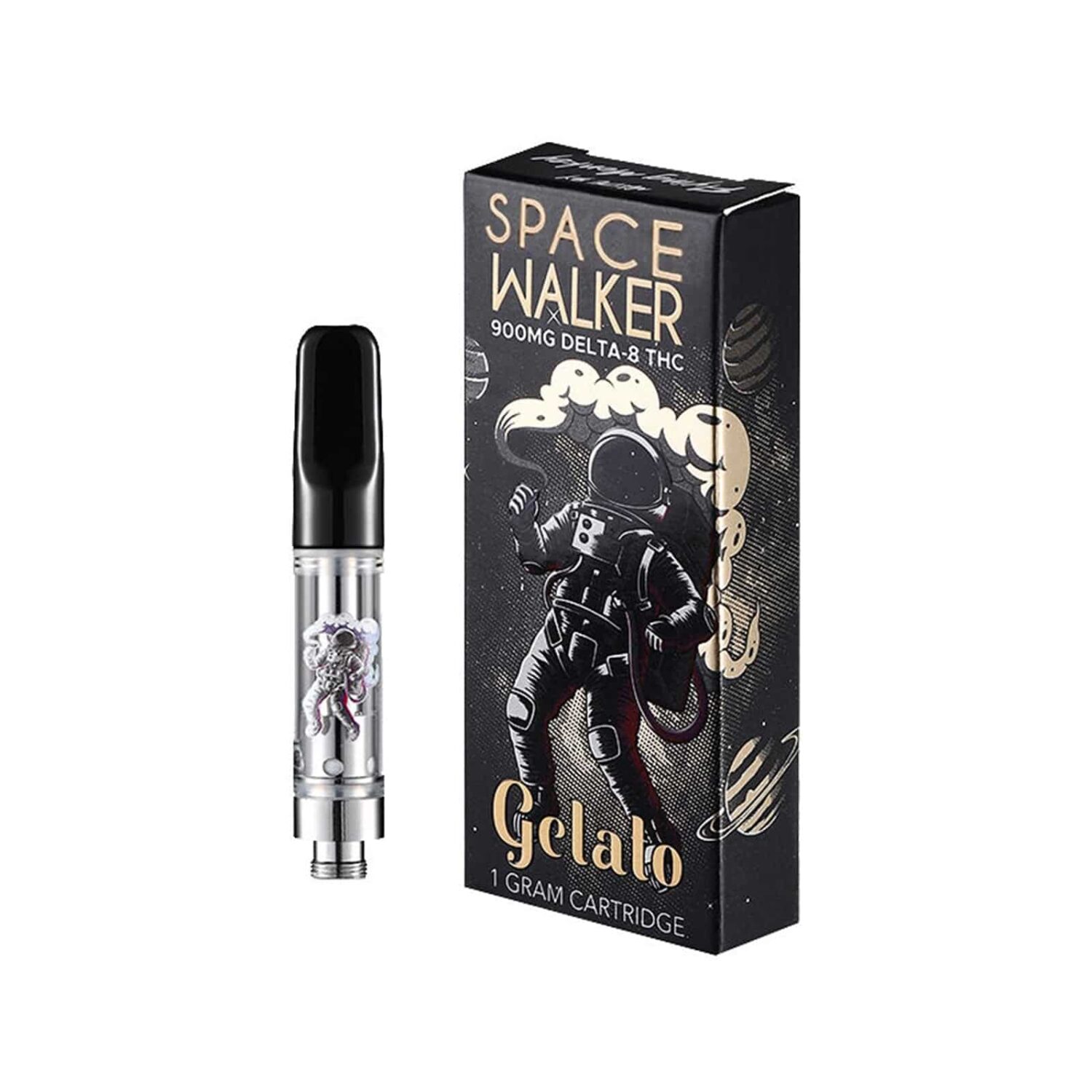 Space Walker Delta 8 Cartridge
$24.99
Tax Included. $9 flat rate shipping. Free shipping on orders $50+.
Secure Checkout With
24/7 Customer Service
100% US Grown Hemp
All Products Third-Party Lab Tested
Same-Day Shipping with Discreet Packaging
Space Walker Delta 8 Cartridge
Space Walker Delta 8 Vape Cartridges are finally here. Containing 1g of potent delta 8 oil. Each flavor strain has its now unique flavor profile. Providing a euphoric and uplifting feeling, SpaceWalker Delta 8 carts are available in 5 flavors.
Pre filled and ready to use. Simply screw your D8 Cartridge onto your 510 thread battery and vape away. These delta 8 thc vape cartridges are made from delta 8 thc distillate which is extracted from the hemp plant.
Space Walker D8 Cartridge Strains:
Blue Dream
Northern Lights
Gelato
Papaya Cake
Skywalker
Product Strains:
1 Full Gram of Delta-8 THC
1 Delta 8 THC Cartridge
Under 0.03% Delta 9 THC
Third Party Lab Tested
Click here to view Lab Reports.
D8Gas is on a mission! We are committed to exposing and promoting a variety of the highest quality brands and products that are excelling in the Delta 8 space today. We strive to provide an exceptional customer shopping experience. From access to a vast variety of the best brands and products through ordering and fulfillment-customer satisfaction is 100% guaranteed.
Our customers are assured to be gassed up and ready to lift off upon the arrival of their new product(s)! The D8Gas team thoroughly researches, tests, and rigorously quality-controls all the brands listed on D8Gas.com to ensure they meet the highest quality and health standards. Every product listed for sale has accessible lab reports providing research and information in support of claims.
Well, after a very long wait for the item spacewalker Delta 8 blue dream cartridge, I once again was sent something else. I was sent the older moonwalker instead. The moonwalker is good, but still...
I did try the cake HXC Pineapple Express disposable I receive and I liked it alot!😁
When I tell you this works, this works. I love everything about this product and I'll definitely come back here for more.
The moon walker brand is fire! All flavors are good, my personal favorites are the gelato, northern lights, and blue dream.