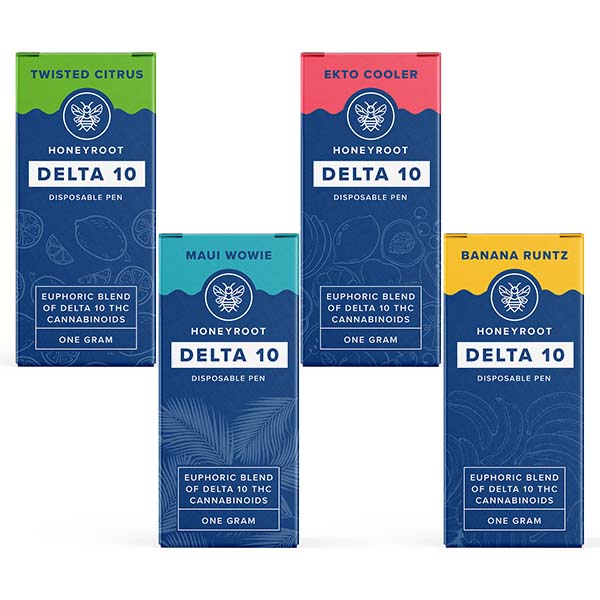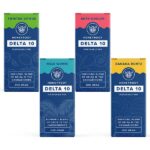 Honeyroot Wellness Delta 10 Vape Disposable
$24.00
Tax Included. $9 flat rate shipping. Free shipping on orders $50+.
Secure Checkout With
Honeyroot Wellness Delta 10 Disposable
Now available, all new D10 disposables. Known for manufacturing some amazing hemp products, HW has now dropped their new Delta-10 line in cartridges and disposables. These super tasty vapes are pre filled and pre charged ready to be vaped right out of the box.
Users report an uplifting and euphoric feeling while using this product. Enjoy this vape in any 4 different flavor strains.
Honeyroot Wellness D10 Strains
Twisted Citrus
Banana Runtz
Maui Wowie
Ekto Kooler
Product Features:
1 Gram Delta 10 + Delta 8
Made in California
Third Party Lab Tested
Click here to view Lab Reports.
D8Gas is on a mission! We are committed to exposing and promoting a variety of the highest quality brands and products that are excelling in the Delta 8 space today. We strive to provide an exceptional customer shopping experience. From access to a vast variety of the best brands and products through ordering and fulfillment-customer satisfaction is 100% guaranteed.
Our customers are assured to be gassed up and ready to lift off upon the arrival of their new product(s)! The D8Gas team thoroughly researches, tests, and rigorously quality-controls all the brands listed on D8Gas.com to ensure they meet the highest quality and health standards. Every product listed for sale has accessible lab reports providing research and information in support of claims.
twisted citrus flavor vs. ecto cooler
a friend let me try his honeywell delta 10 ecto cooler (510) cartridge vape, and it was really nice. flavor was good, and it gave me a nice head feel. when i went to order the same for myself, the ecto cooler was sold out, and the only option available, same manufacturer, same product, different flavor, was the twisted citrus (disposable). well, i'm a big fan of citrus, so i gave it a go. lol. so, if you can imagine the smell of lemon pledge and mosquito spray as a flavor... that's what i was dealing with. funnily enough, i didn't hate it as much as you'd think i should have, but if you're looking at that particular product, i suggest you take into consideration those comparisons. i most likely won't buy that flavor again, but the ecto cooler was a treat. that is all.
gifted it they seem to enjoy it !