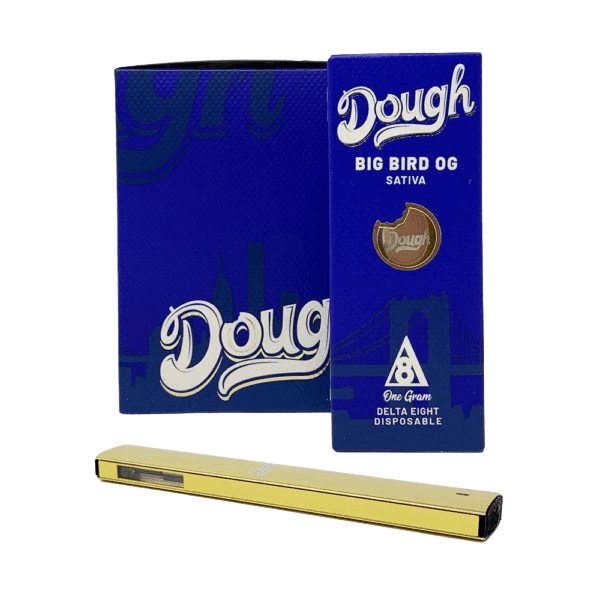 Dough | Delta 8 Disposable | 1G
$21.00
Tax Included. $9 flat rate shipping. Free shipping on orders $50+.
Secure Checkout With
Dough has produced an incredible Delta 8 disposable vape pen, including 1000mg (1g) of their premium Delta 8 distillate. Sleek and discreet, this disposable is comfortable to fit in a pocket making it as convenient as it gets when you need to consume servings of Delta 8. Incredibly flavorful and potent, this device is ready right out of the box, pre-charged and pre-filled for your convenience.
Product Features:
1.0 Full Gram of Delta-8 THC
1 Disposable Vape Pen Pre-Charged and Pre-Filled
Third party Lab Tested
Less than 0.3% Delta-9 THC
Click here to view Lab Reports.
Ingredients: Delta-8 Distillate, Terpenes, Flavoring
Recommended Use: Consult with a physician before using this product.
Warning: Must be 21 years of age. Do not use this product while pregnant or breastfeeding.
When Using This Product: Do not drive or operate heavy machinery. 
These disposables are great. It was a super smooth smoking experience and i enjoyed it very much. I will for sure be ordering more.