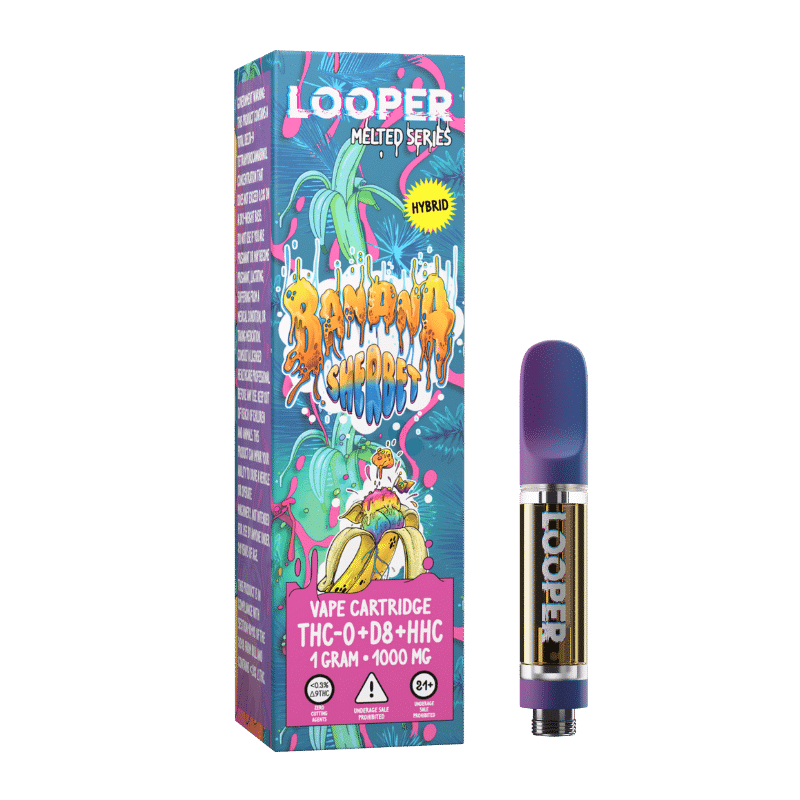 Dimo Hemp Looper Melted Series Cartridge 1g
$25.00
Tax Included. $9 flat rate shipping. Free shipping on orders $50+.
Secure Checkout With
Dimo Hemp Looper Melted Series Cartridge
Enjoy the perfect blend of all your favorite cannabinoids. These vape carts are pre filled with one gram of HHC, Delta 8, and THC-P. These vape carts provide a powerful uplifting and euphoric feeling like no other.
These vape cartridges come in 3 different flavor strains.
Dime Hemp Melted Series Strains
Banana Sherbet- Indica
Skywalker- Hybrid
Girl Scout Cookies- Sativa
Product Features:
1000mg
C Cell Technology
HHC, D8, THC-O
Made In The USA
Hemp Derived
Third Party Lab Tested
Click here to view lab reports. 
D8Gas is on a mission! We are committed to exposing and promoting a variety of the highest quality brands and products that are excelling in the Delta 8 space today. We strive to provide an exceptional customer shopping experience. From access to a vast variety of the best brands and products through ordering and fulfillment-customer satisfaction is 100% guaranteed.
Our customers are assured to be gassed up and ready to lift off upon the arrival of their new product(s)! The D8Gas team thoroughly researches, tests and rigorously quality-controls all the brands listed on D8Gas.com to ensure they meet the highest quality and health standards. Every product listed for sale has accessible lab reports providing research and information in support of claims.
This got me on a totally different level. Unlike anything else I've had.
This one i found to be smooth and potent but it depends on the flavor tho bc there different blends and D8Gas does not make that apparent other then the picture of the package