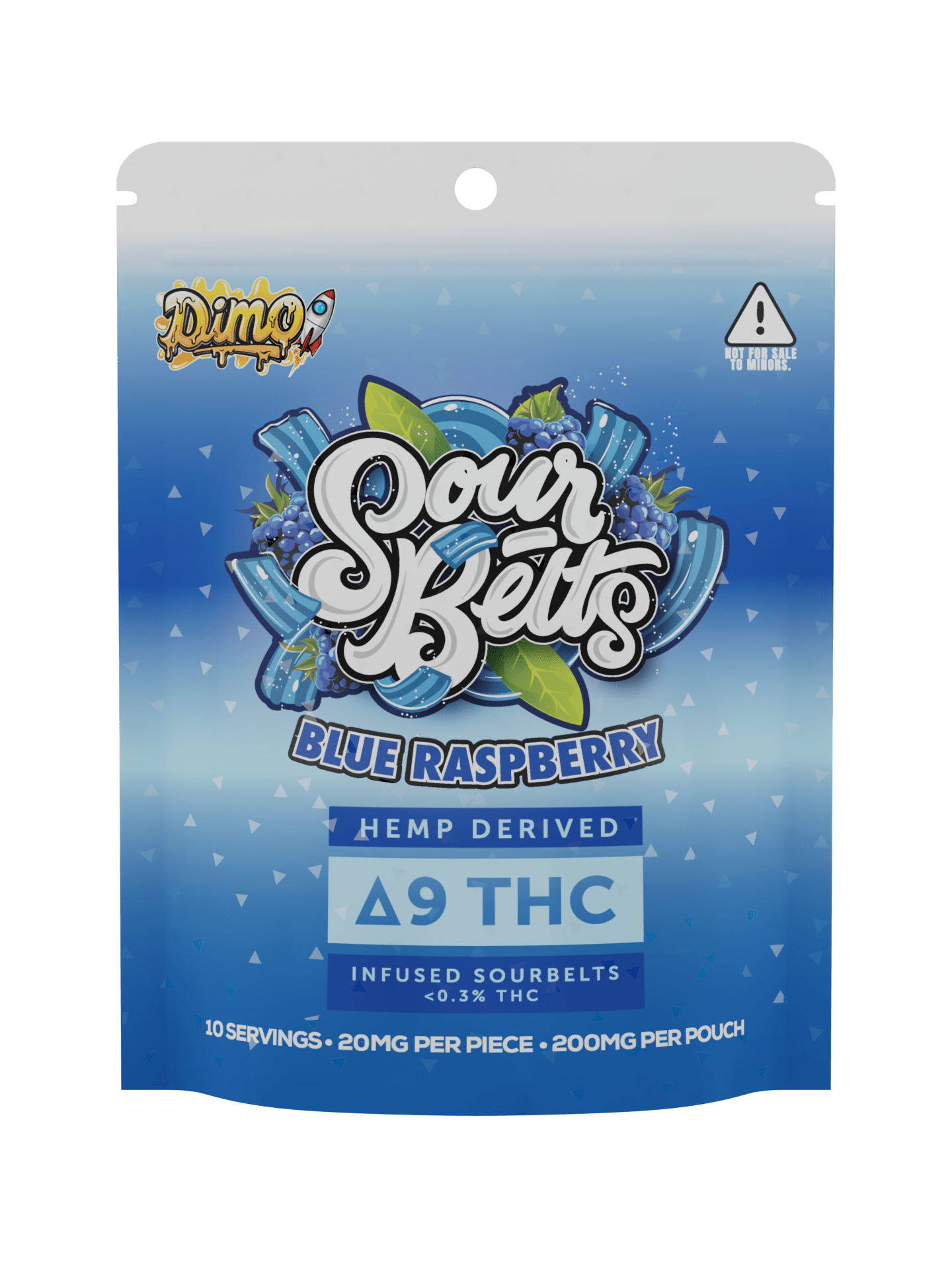 Dimo Hemp Delta 9 Gummies 200mg
$19.00
Tax Included. $9 flat rate shipping. Free shipping on orders $50+.
Secure Checkout With
Dimo Hemp D9 Gummies
As one of the leading hemp manufacturers in the industry, it was only right that they came out with their own delta 9 gummies. These edibles are infused with 10mg of delta-9 thc per piece. Each pack brings a total of 200mg. These edibles come with the perfect amount of sweet and sour to satisfy your craving.
These gummies are available in 7 different flavor strains.
Dimo Hemp Gummy Flavors
Strawberry- Fresh picked strawberries lightly dipped in sugar. The perfect blend of sour and sweet.
Blue Raspberry- Mix of sweet and tart. Chewy sour belts with the right mix of a sour sugary coat.
Rainbow- Bright, tarty sour belts which will make you smile fro bear to ear. Includes green apple, strawberry, blue raspberry and tutti fruitti.
Green Apple- This tart and sweet sour belt delivers a genuine taste of green apple, as if you were to bite into one on the spot. Flavorful and juicy with just the right amount of pucker power!
Mango- A delicious tropical juicy taste of ripe mango dusted off with tangy sugar.
Watermelon- Just like taking a bite out of a fresh watermelon, These sour belts bring a mouth-watering, lip-puckering sourness with just the right amount of sweetness to make you want more!
Sour Peach- Take a bite out of these mouth watering, sugar-coated peach rings. Each gummy is precisely infused with 100mg Delta-9 distillate to get you feeling nice and uplifted.
Product Features:
10mg per piece
200mg per jar
Hemp Derived
Made In The USA
D8Gas is on a mission! We are committed to exposing and promoting a variety of the highest-quality brands and products that are innovating and excelling in the Delta 8 space today to consumers worldwide…all while providing an exceptional customer shopping experience. From access to a vast variety of the best brands and products through ordering and fulfillment-customer satisfaction is 100% guaranteed.
Our customers are assured to be gassed up and ready to lift off upon the arrival of their new product(s)! The D8Gas team thoroughly researches, tests, and rigorously quality-controls all the brands listed on D8Gas.com to ensure they meet the highest quality and health standards. Every product listed for sale has accessible lab reports providing research and information in support of claims.