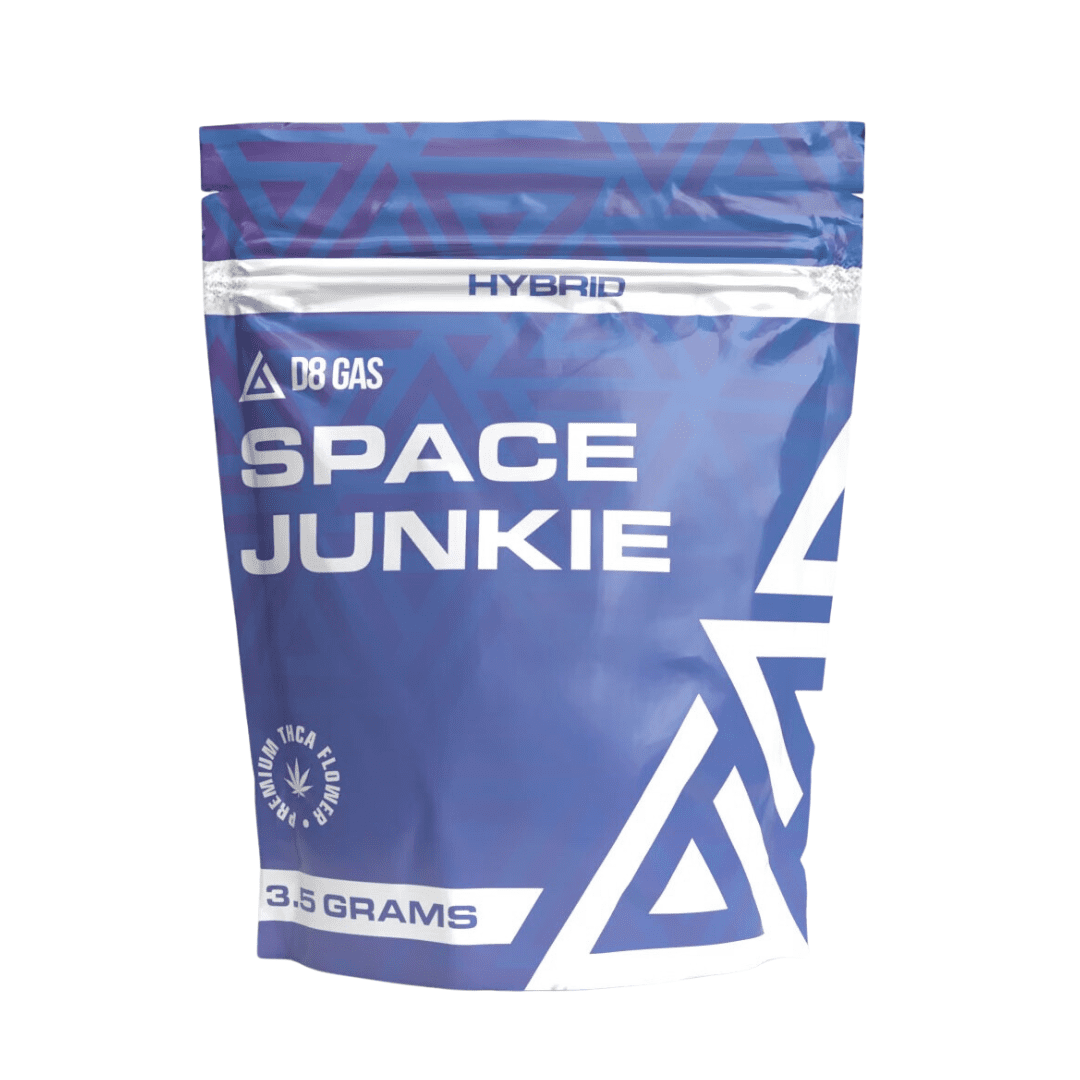 D8 Gas THC-A Flower 3.5G
$32.00
Free Shipping on Orders $60+.
Secure Checkout With
24/7 Customer Service
100% US Grown Hemp
All Products Third-Party Lab Tested
Same-Day Shipping with Discreet Packaging
D8 Gas THC-A Flower
At D8 Gas, we've had the opportunity to experience thousands of products from the biggest and smallest brands all over the US. When it comes to products, we strive to provide you with the best ones possible. This is why we are incredibly excited to present to you our all-new THC-A Flower as part of our first-ever collection!
Our THC-A flower is carefully-cultivated and grown by master hemp farmers in optimal indoor conditions for optimum quality. From seed to harvest, we only use organic plant supplements to offer clean, top-grade flower that smokes like the real thing. Each bud is dense and completely covered in trichomes which is the hot spot for terpenes and cannabinoids. With 3.5 grams of this hemp flower, you will experience an unmatched smoking experience with a serious punch of flavor, followed by a distinct potency.
D8 Gas THCA Flower is available in 3 powerful and highly sought-after strains: Mac 1, Lemon Gelato, and Space Junkie.
D8 Gas THC-A Flower Strains
Mac 1 (Hybrid)
Lemon Gelato (Hybrid)
Space Junkie (Hybrid)
Product Features
Compliant with the 2018 Farm Bill
3.5 grams of organic THC-A flower
Unbeatable quality
Carefully-cultivated
Third-party lab tested
Made in the USA with industrial hemp
Click here to view lab reports.
D8Gas is on a mission! We are committed to exposing and promoting a variety of the highest quality brands and products that are excelling in the Delta 8 space today. We strive to provide an exceptional customer shopping experience. From access to a vast variety of the best brands and products through ordering and fulfillment-customer satisfaction is 100% guaranteed.
Our customers are assured to be gassed up and ready to lift off upon the arrival of their new product(s)! The D8Gas team thoroughly researches, tests, and rigorously quality-controls all the brands listed on D8Gas.com to ensure they meet the highest quality and health standards. Every product listed for sale has accessible lab reports providing research and information in support of claims.