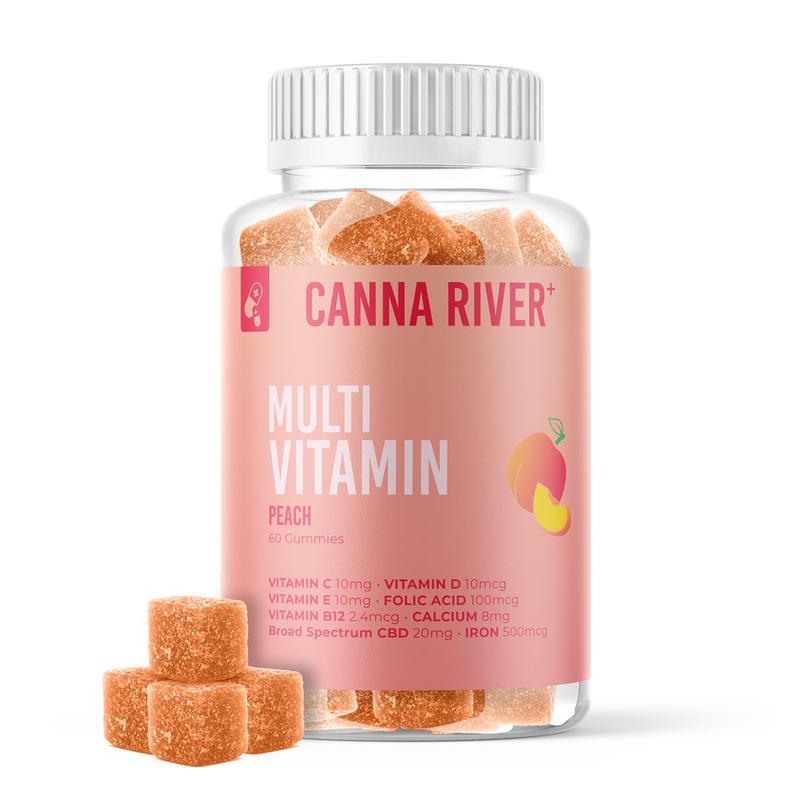 Canna River Multi Vitamin Broad Spectrum Gummies
$40.00
Tax included. Shipping calculated at checkout.
Secure Checkout With
Canna River Multi Vitamin CBD Gummies
These CBD gummies are top notch, made with the highest quality ingredients. These CBD edibles are loaded with vitamin C, D, E, B12, Folic Acid, Calcium and Iron. These gummies are peach flavored and will leave your taste buds screaming for more.
CBD Multi Vitamin Product Features
Vitamin E 10mg
Folic Acid 100mcg
Vitamin B12 2.4 mcg
Calcium 8mcg
Iron 500mcg
Vitamin C 10mg
Vitamin 10mcg
Third Party Lab Tested
Made in the USA
Only logged in customers who have purchased this product may leave a review.