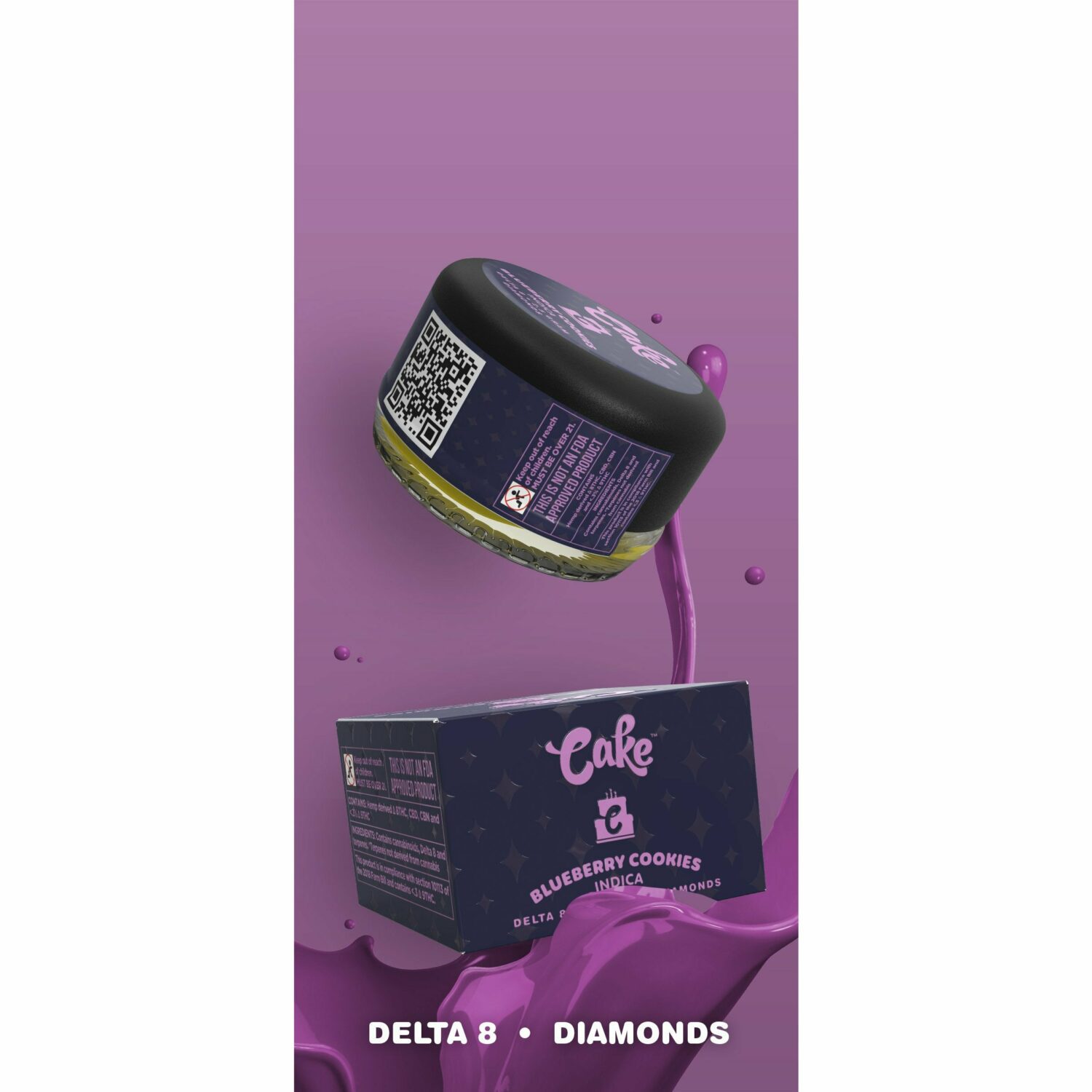 Cake Delta 8 Diamonds
$26.00
Tax Included. $9 flat rate shipping. Free shipping on orders $50+.
Secure Checkout With
Cake Delta 8 Diamonds
Cake has finally launched its new line of Delta 8 concentrates. These Cake diamonds come in a perfectly packed 2.5 gram jar. Cake launched these diamonds in the same classical flavors as their disposables.
These Delta 8 Dabs are available in 5 different strains.
Cake Wax Delta 8 Strains
Purple Punch
Blueberry Cookies
Banana Runtz
Strawberry Cough
Wedding Cake
Product Features:
2.5 grams of Delta-8 THC
Under 0.03% Delta-9 THC
5 fire strains
Made by Cake
Click here to view Lab Reports.
D8Gas is on a mission! We are committed to exposing and promoting a variety of the highest quality brands and products that are excelling in the Delta 8 space today. We strive to provide an exceptional customer shopping experience. From access to a vast variety of the best brands and products through ordering and fulfillment-customer satisfaction is 100% guaranteed.
Our customers are assured to be gassed up and ready to lift off upon the arrival of their new product(s)! The D8Gas team thoroughly researches, tests, and rigorously quality-controls all the brands listed on D8Gas.com to ensure they meet the highest quality and health standards. Every product listed for sale has accessible lab reports providing voluminous research and information in support of claims.
I am crazy about this brand! Thanks for the quick shipping.
Has a nice flavor and pretty good high would def recommend
Great products great price
This cake strawberry cough diamonds was a treat indeed. Didn't expect it to be as potent as it was. I'm an experienced d8 user and I heard good and bad about cake but d8gas got the real deal so only the good applys here. Flavor on point. Diff but enjoyable. Im very impressed with cake thus far. Good price considering it's a 2.5g jar. 5 stars and 2thumbs up
Loved it so much I ordered the purple punch... its tasty too!!