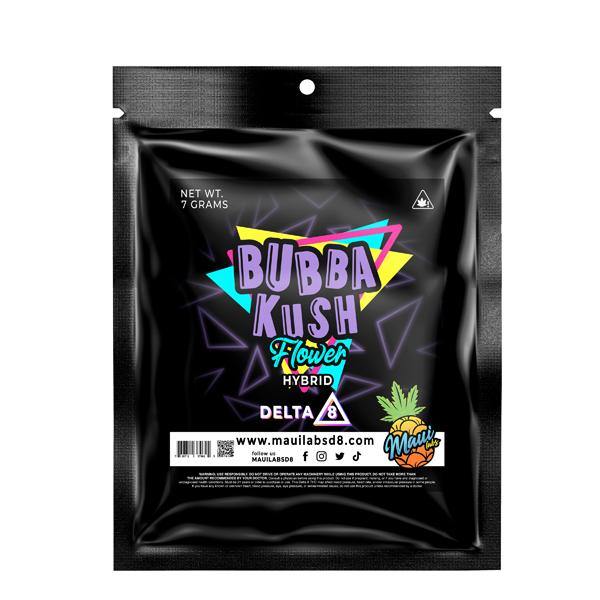 Maui Labs Delta 8 Flower 7g
Tax Included. $9 flat rate shipping. Free shipping on orders $50+.
Secure Checkout With
Maui Labs Delta 8 Flower
Experience Maui Labs' most potent and flavorful hemp flower, infused with their premium Delta 8 distillate giving you an extremely enjoyable smoking experience. Roll this d8 flower in any one of your favorite cones or papers.
Maui Labs Delta 8 Flower Strains
White Diamond
Bubba Kush
Gelato
Cookies
Product Features:
7 Grams of premium Delta-8 THC Flower
Third Party Lab Tested
Less than 0.03% Delta-9 THC
Grown in the USA
Click here to view Lab Reports.
D8Gas is on a mission! We are committed to exposing and promoting a variety of the highest quality brands and products that are excelling in the Delta 8 space today. We strive to provide an exceptional customer shopping experience. From access to a vast variety of the best brands and products through ordering and fulfillment-customer satisfaction is 100% guaranteed.
Our customers are assured to be gassed up and ready to lift off upon the arrival of their new product(s)! The D8Gas team thoroughly researches, tests and rigorously quality-controls all the brands listed on D8Gas.com to ensure they meet the highest quality and health standards. Every product listed for sale has accessible lab reports providing voluminous research and information in support of claims.
Maui Labs Delta 8 Flower 7g
This is coming from a very experienced smoker of 30 years.
I've tried MANY brands D8 flower, not just the brands they sell here, and I will say that this stuff is absolutely top tier.
URB brand is really good as well,and is a bit cheaper. However if you can find this stuff on sale, or just don't mind paying a bit more, just get it.
A Very potent, smooth smoke that won't disappoint.
Great product. Staff is awesome. Will come back again.
Some of the best flower on the market. I always order from them and I've never had a problem. D8 Gas always delivers with the best quality and customer service. Thanks!!!
Only tried the bubba kush so far. No disappointments. Definitely a daytime use.