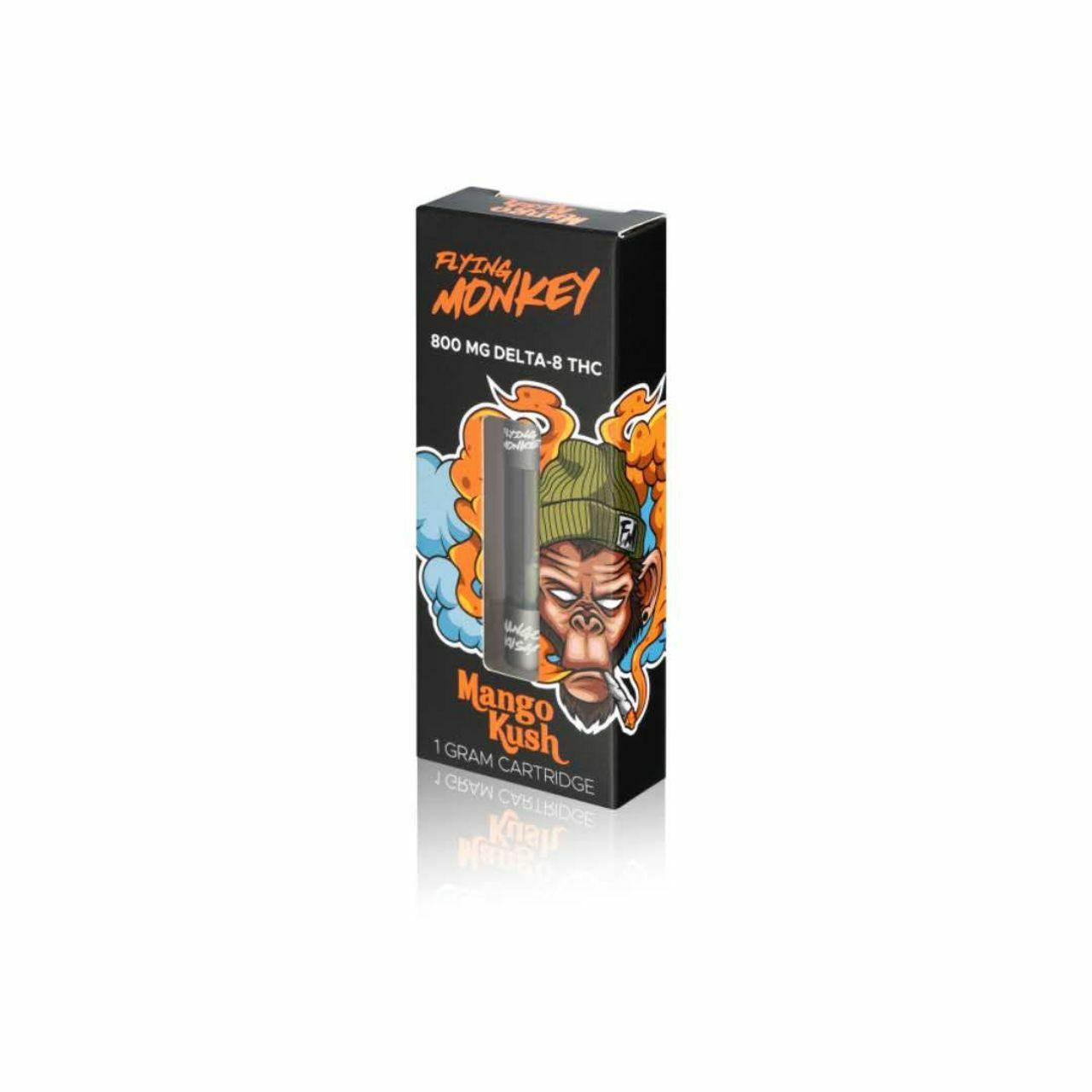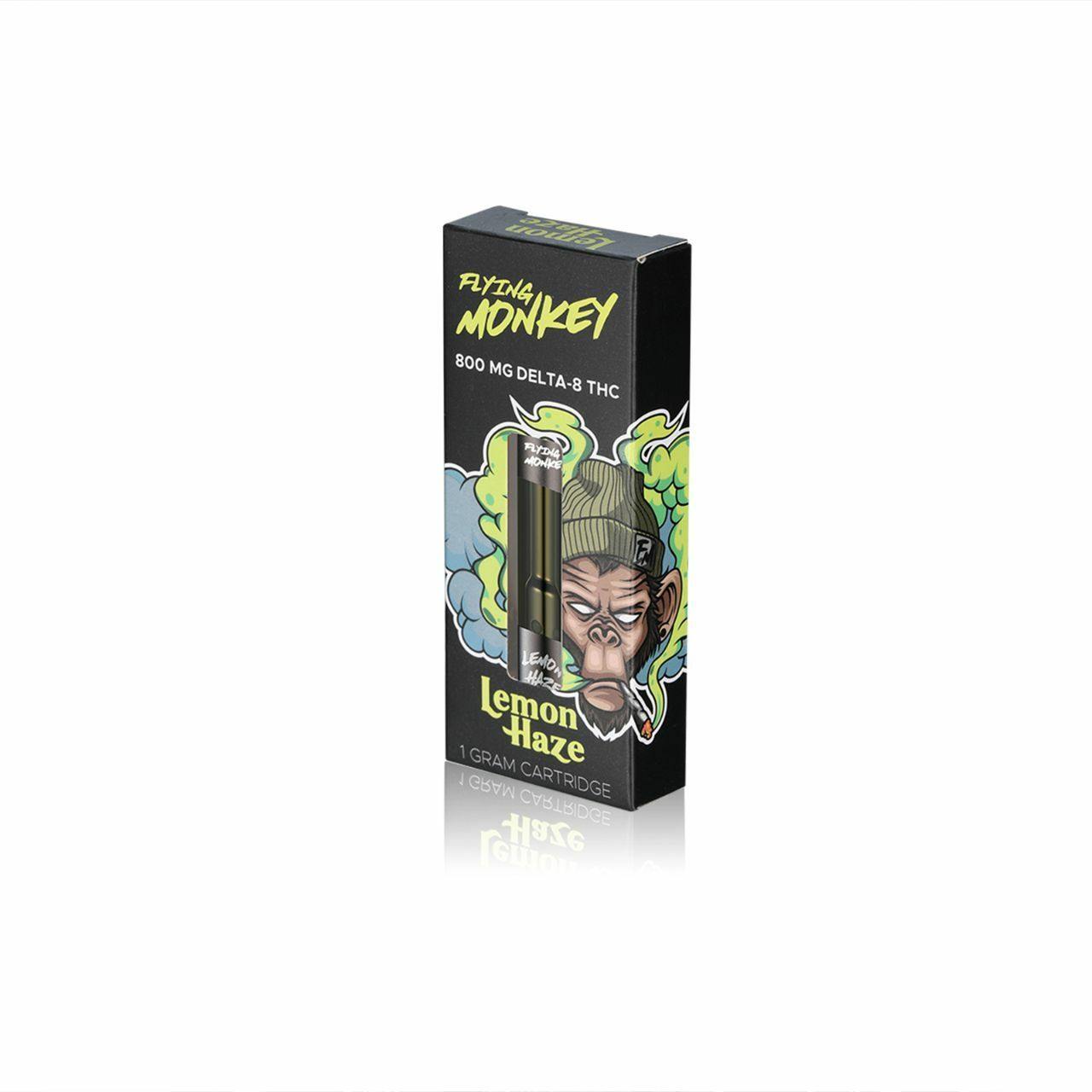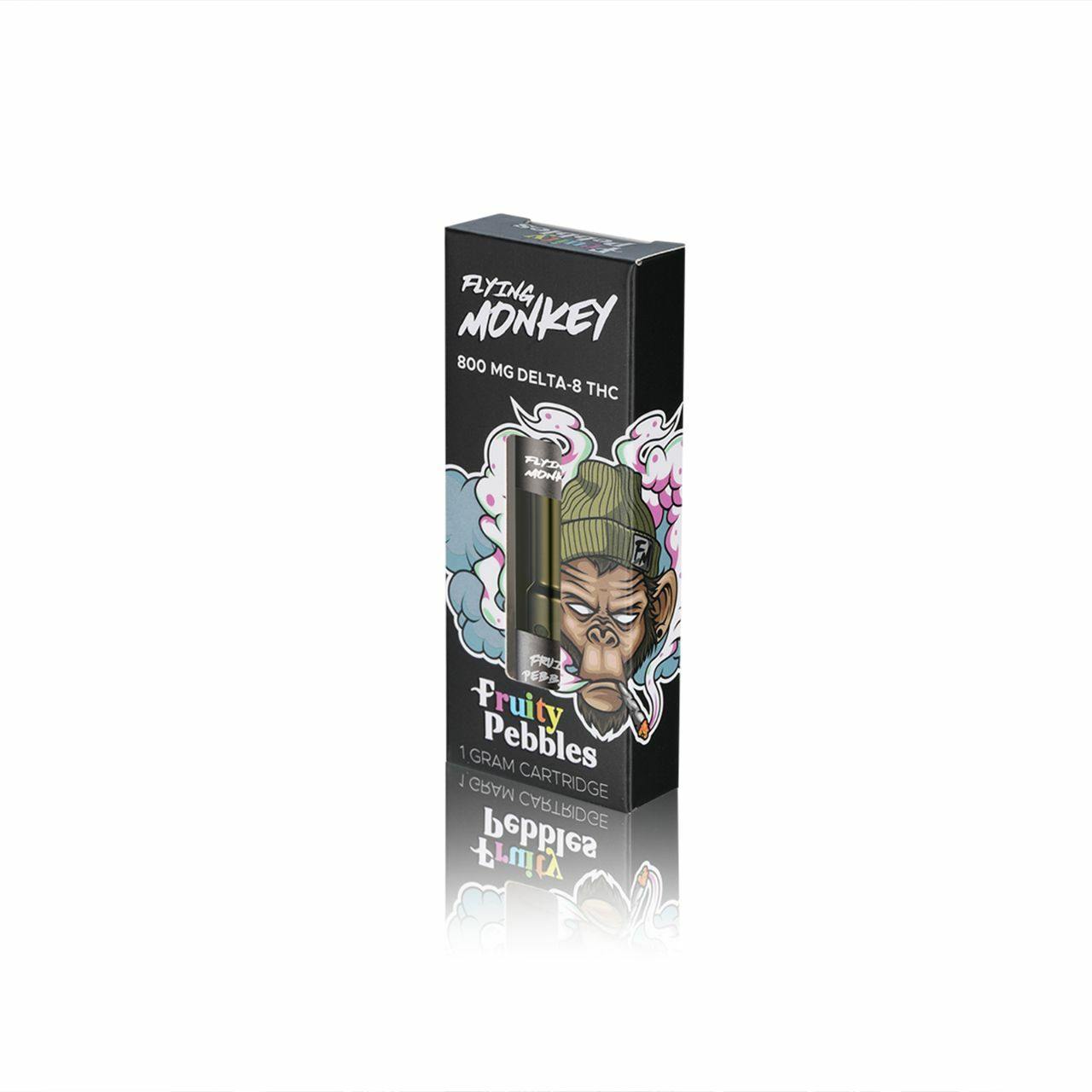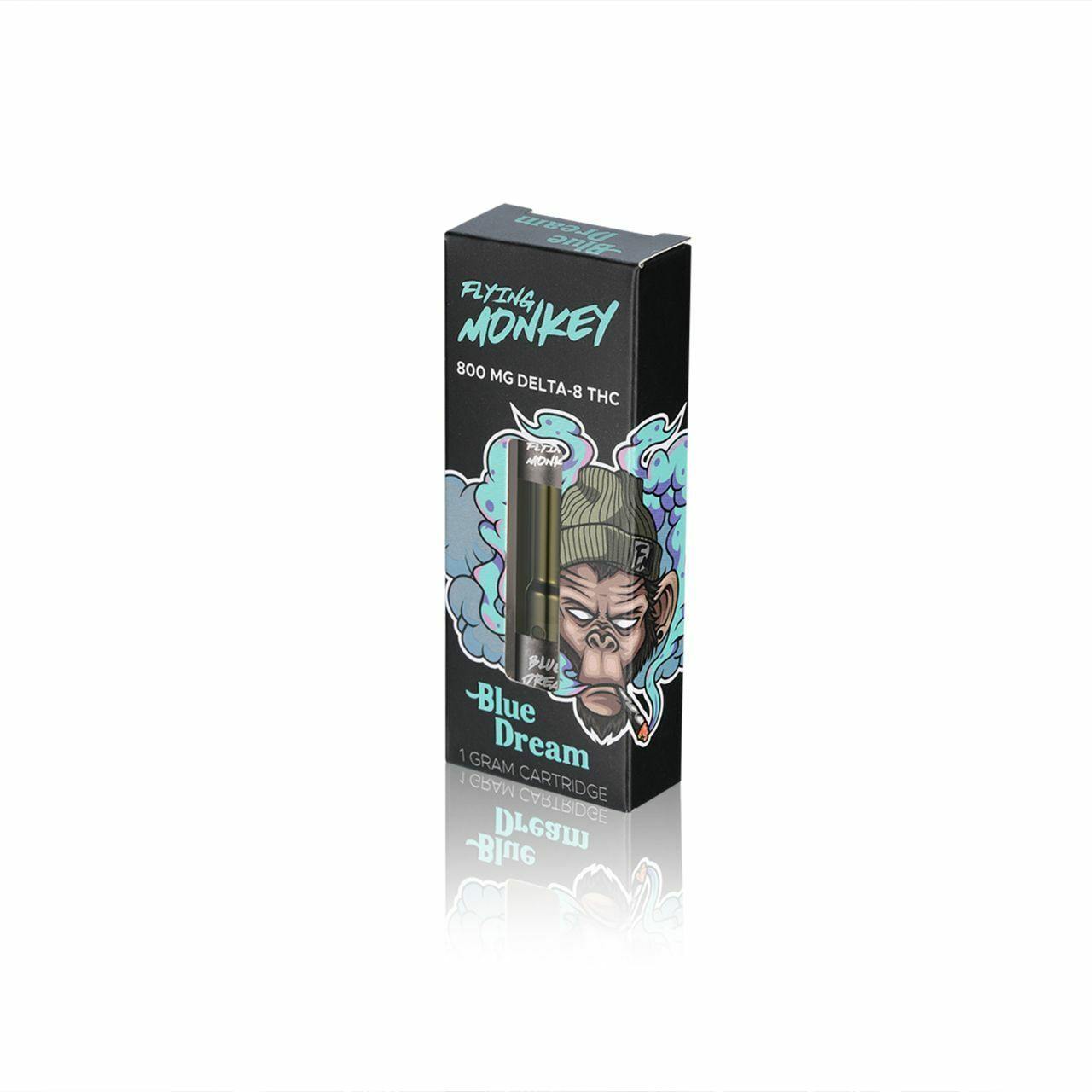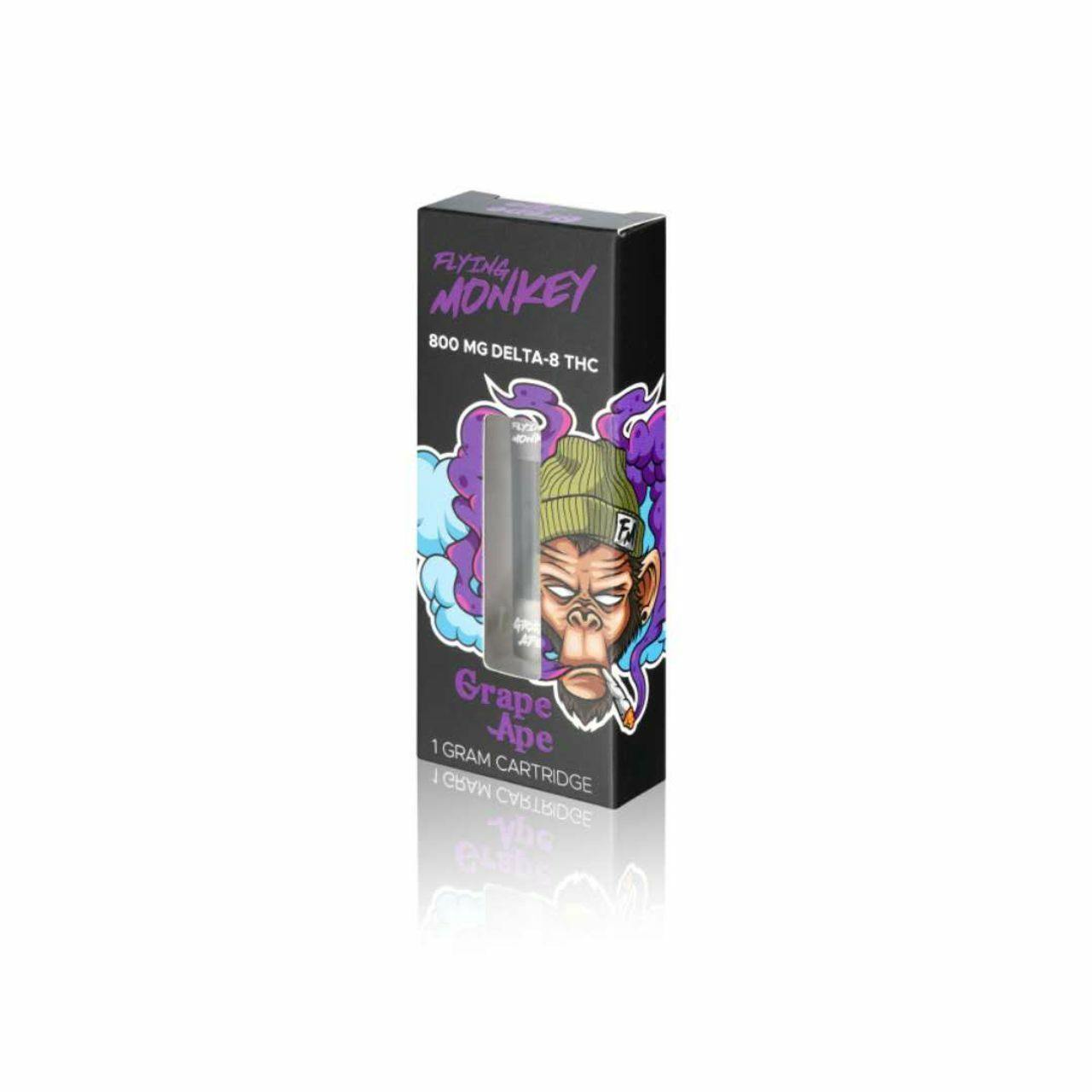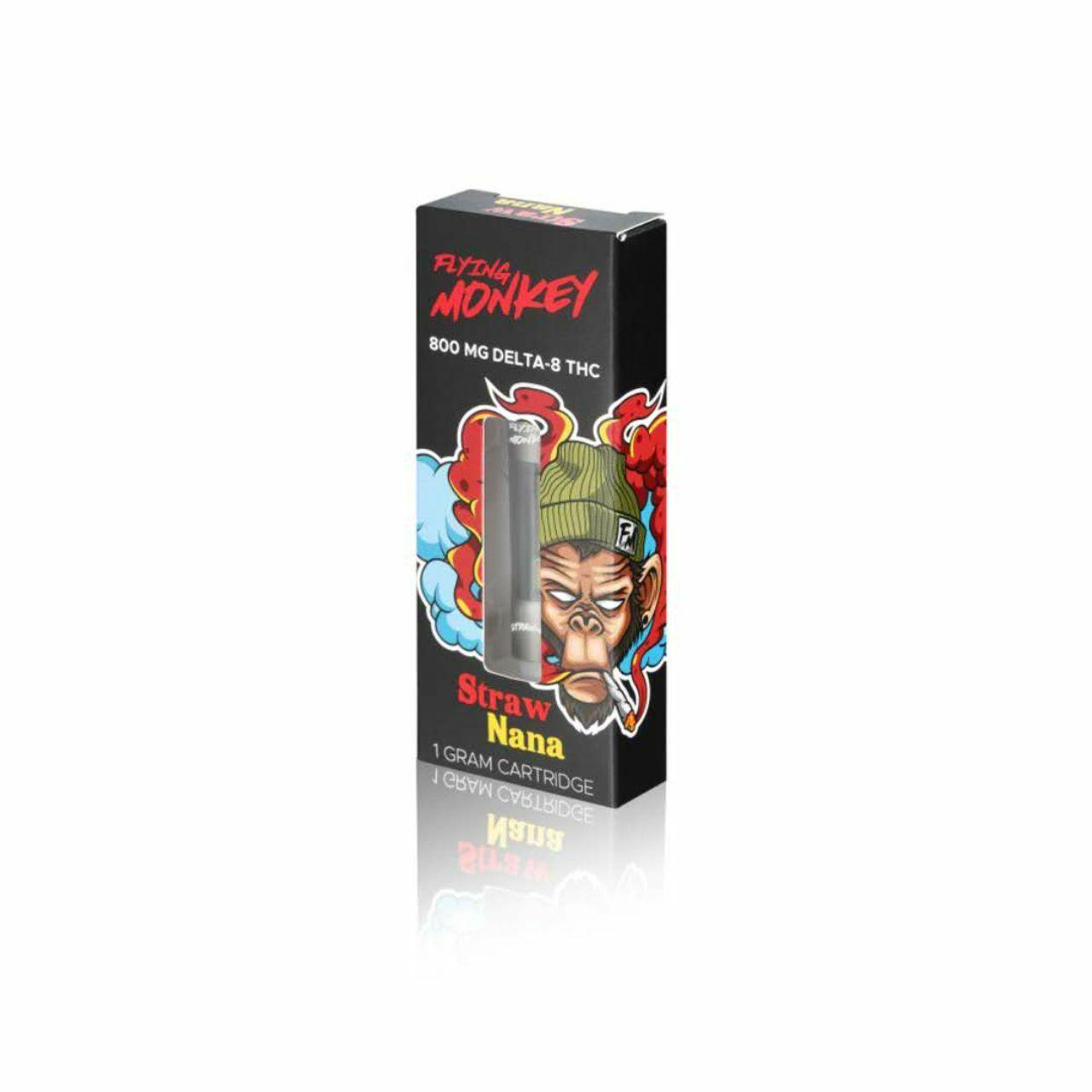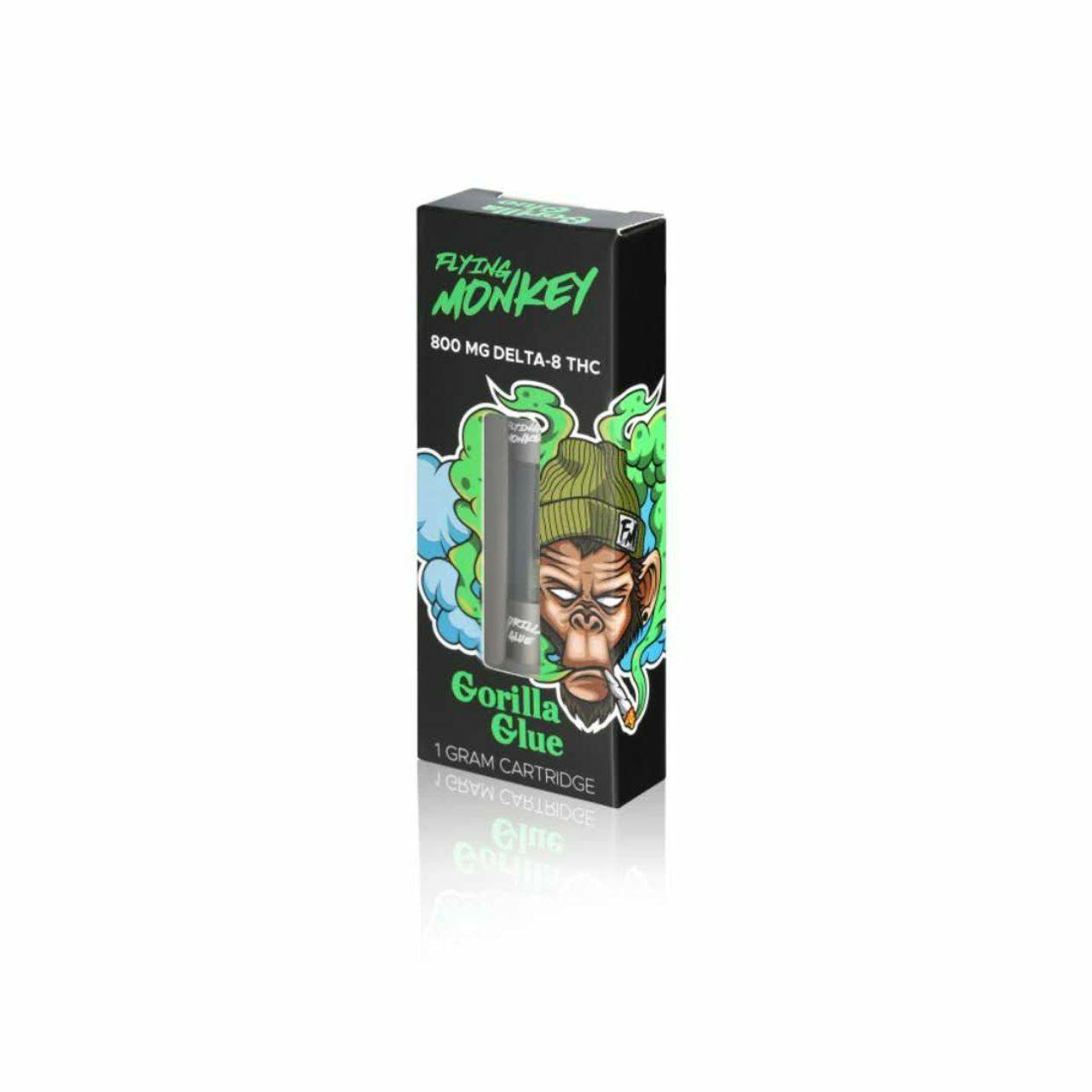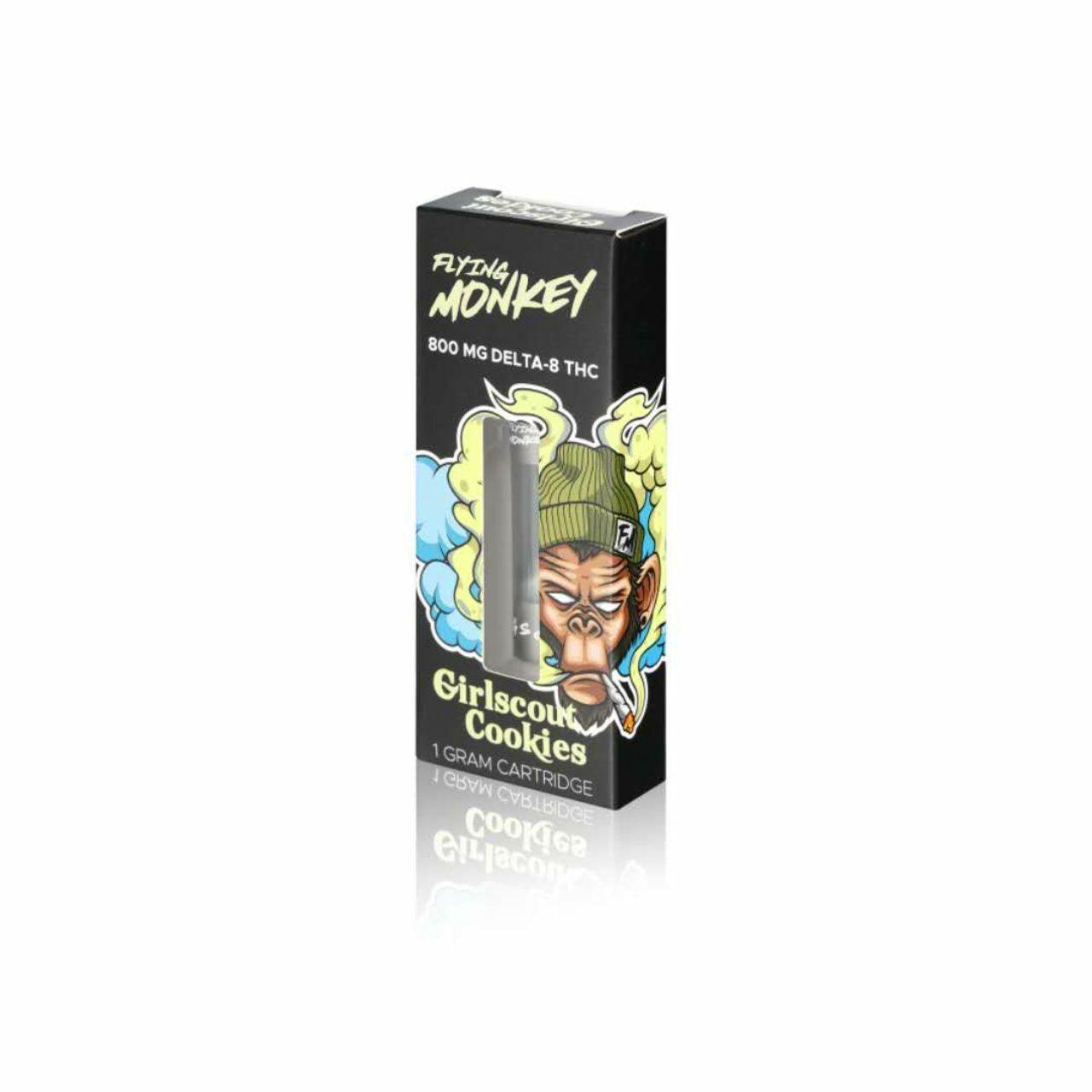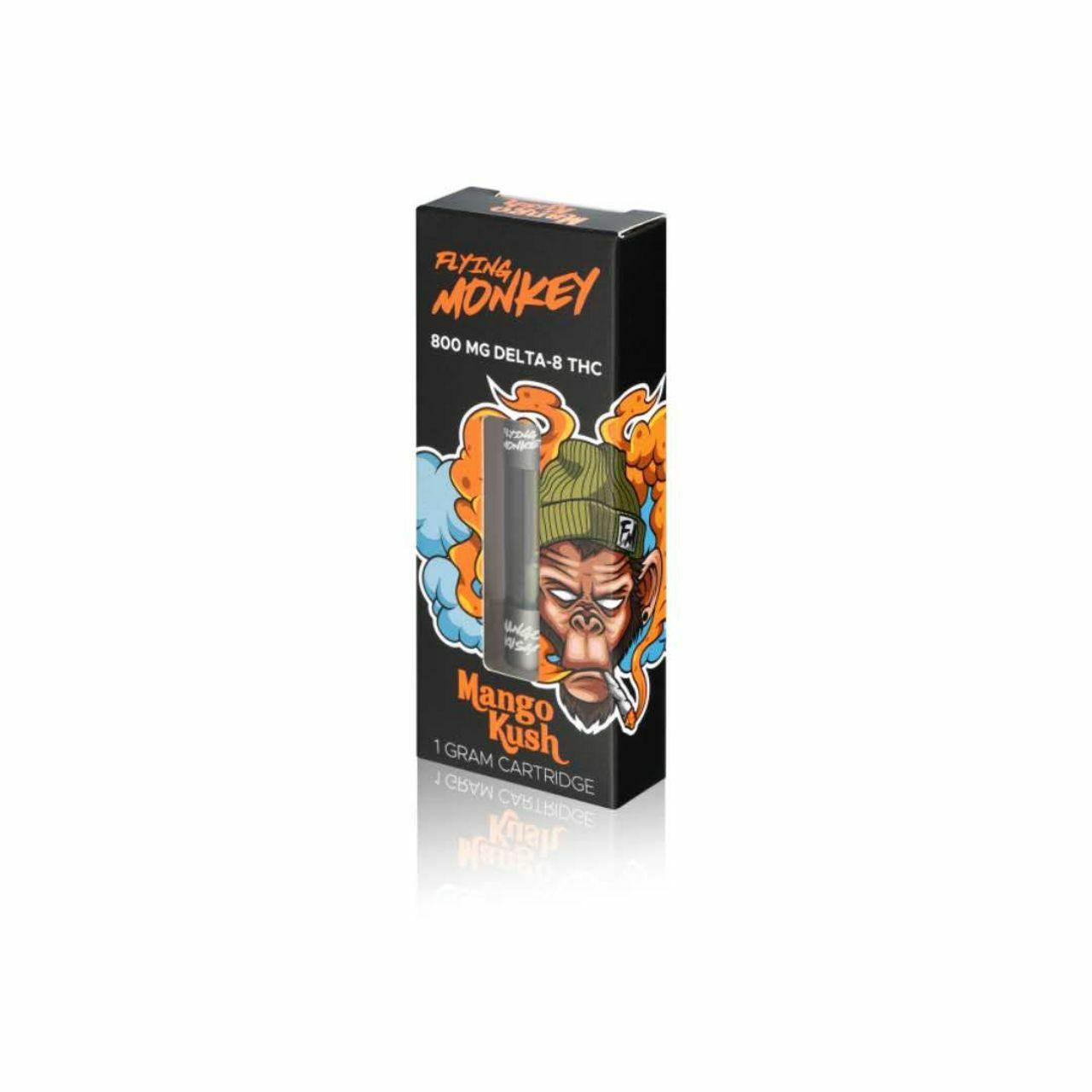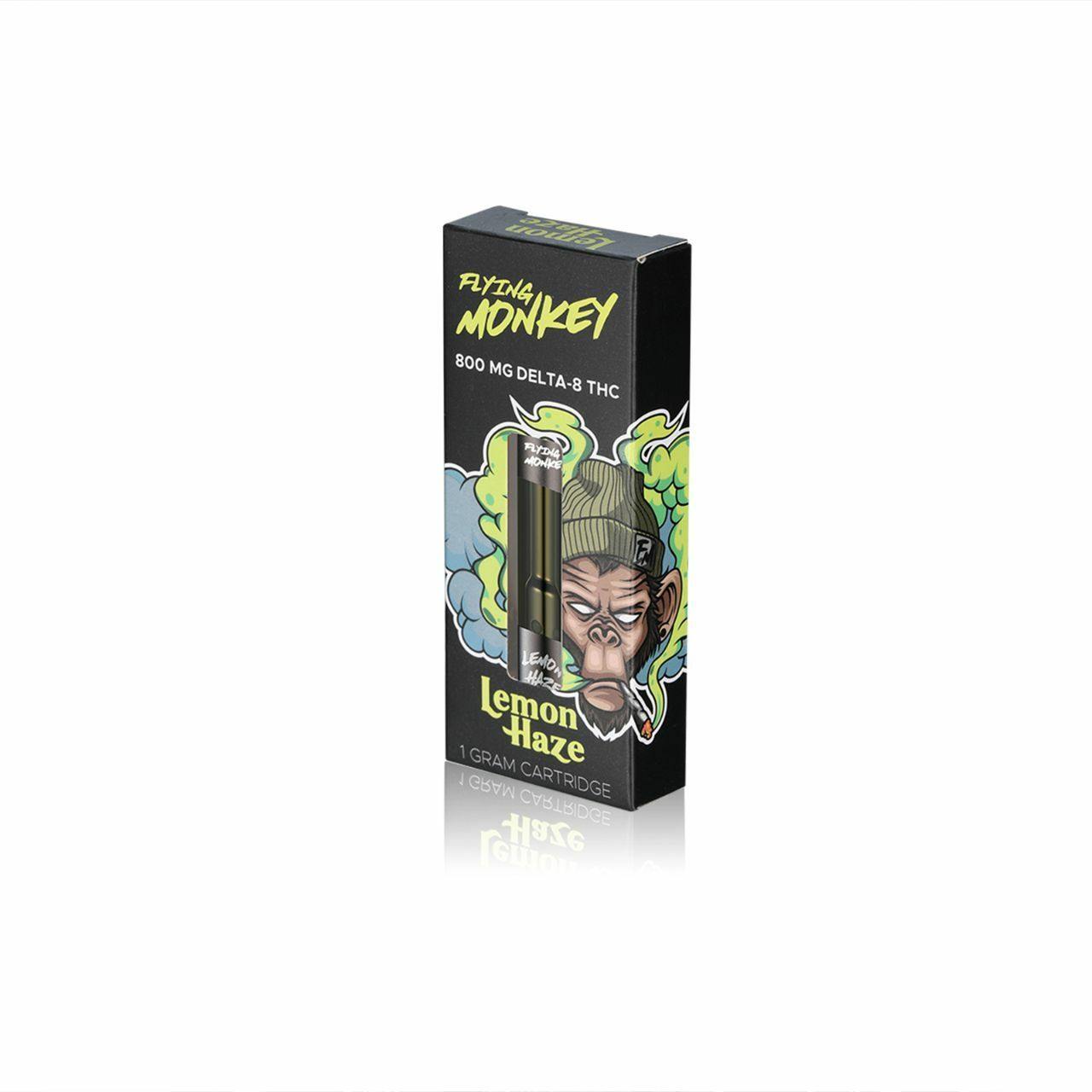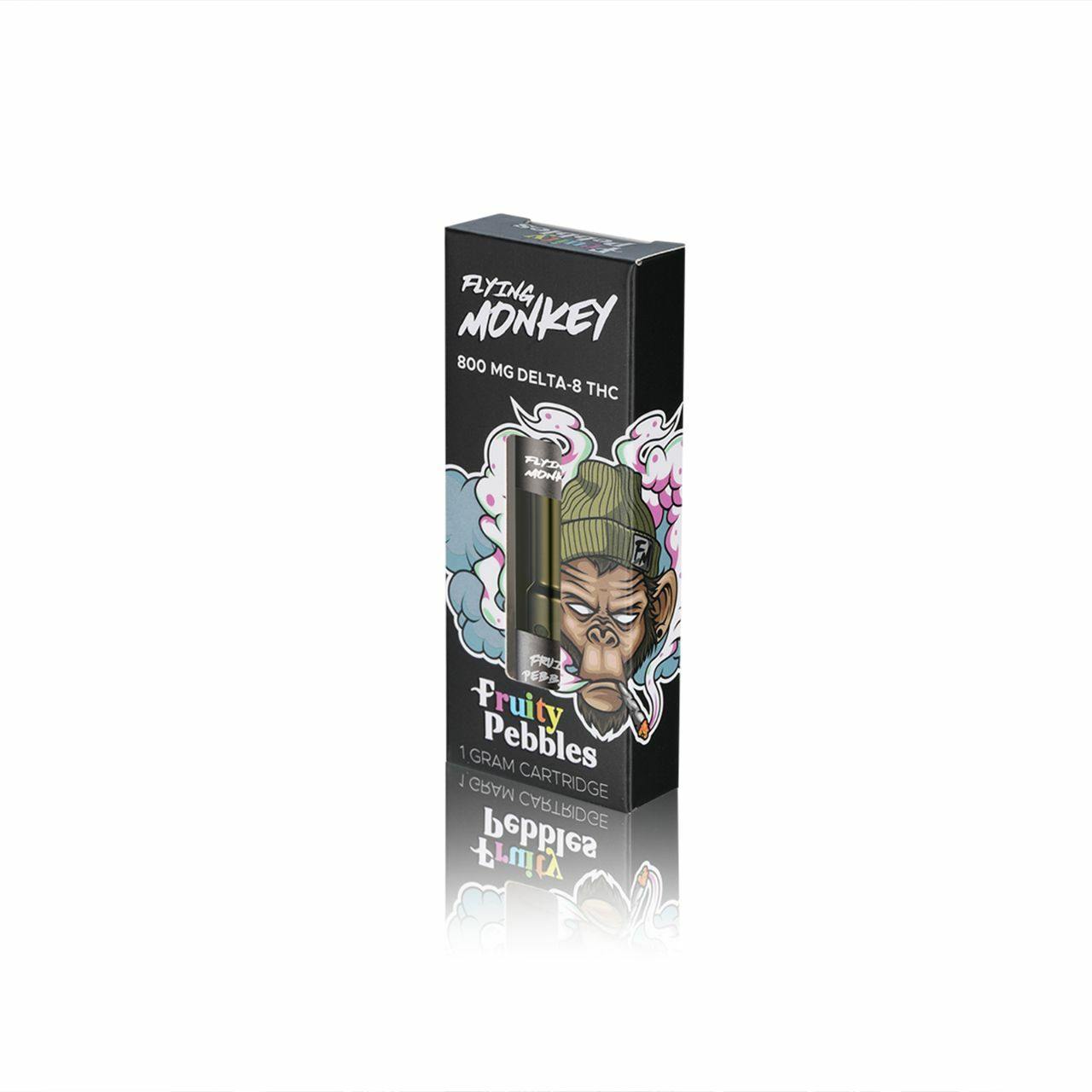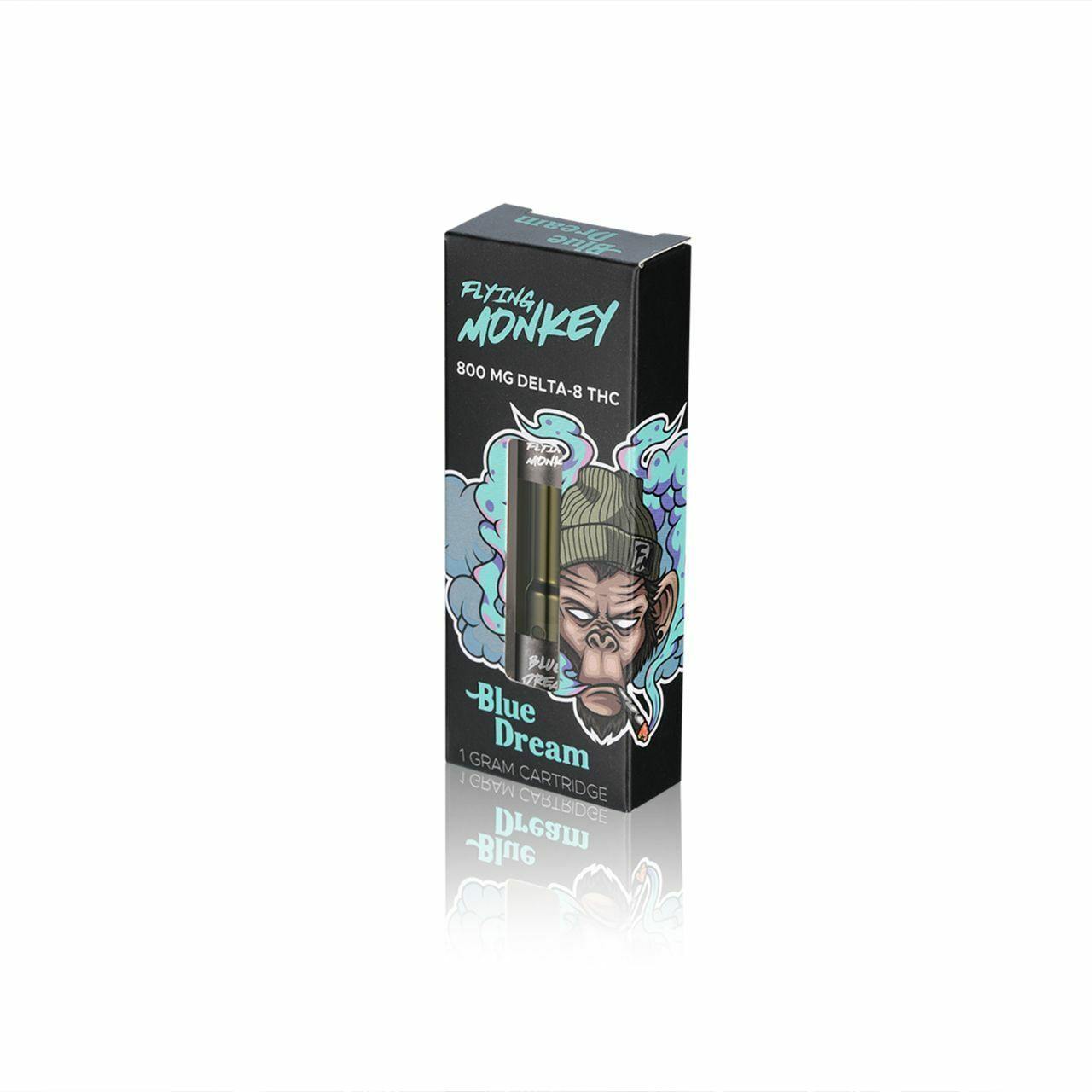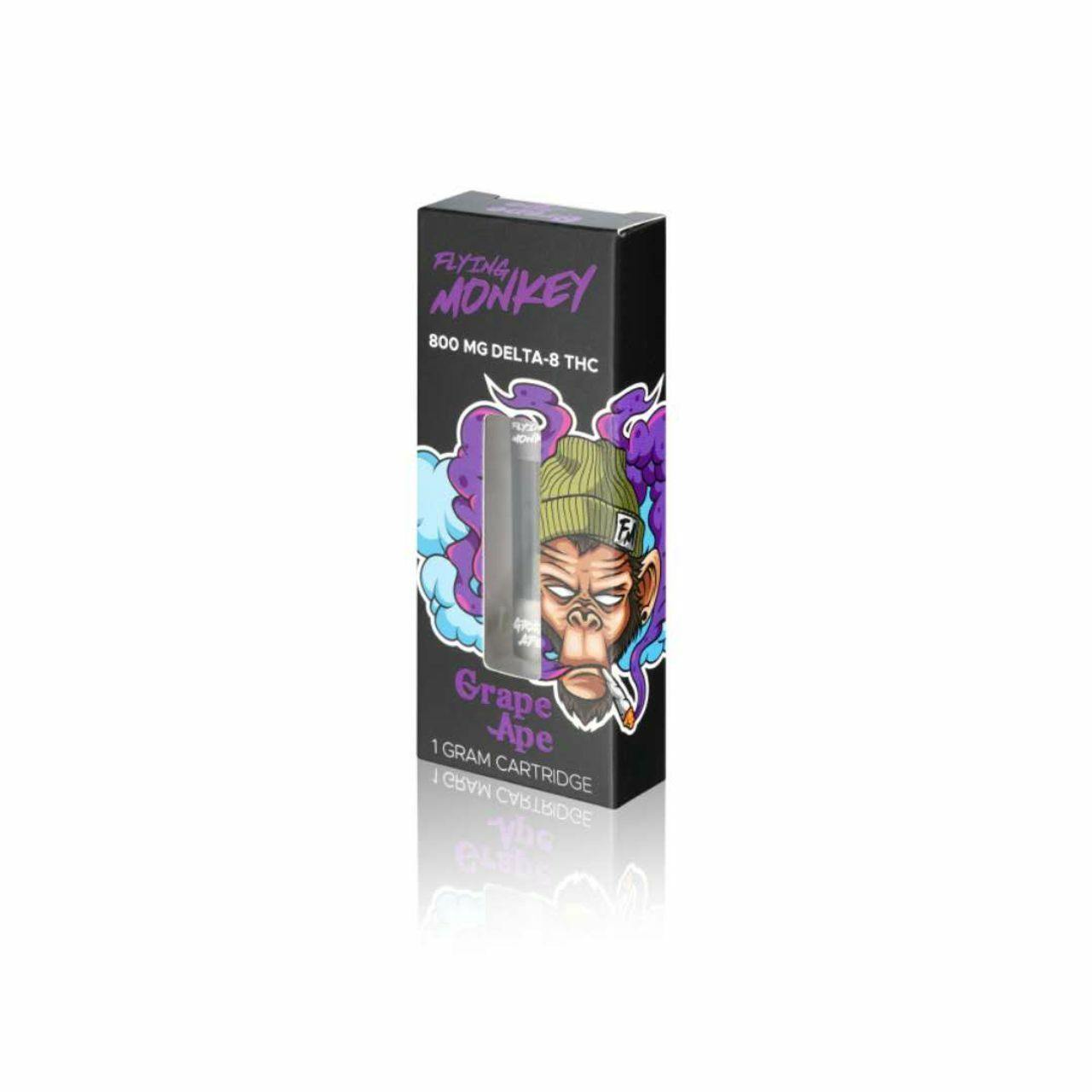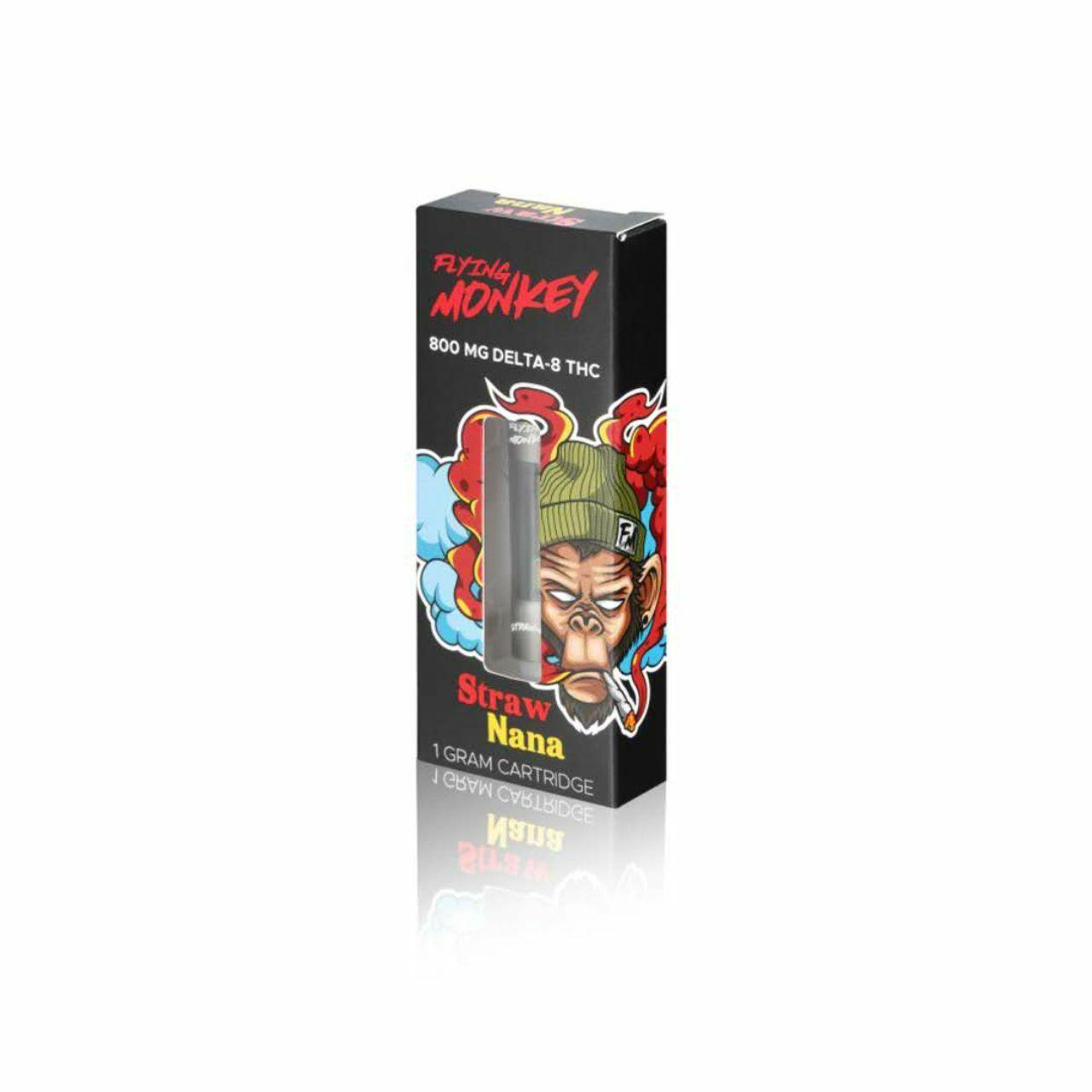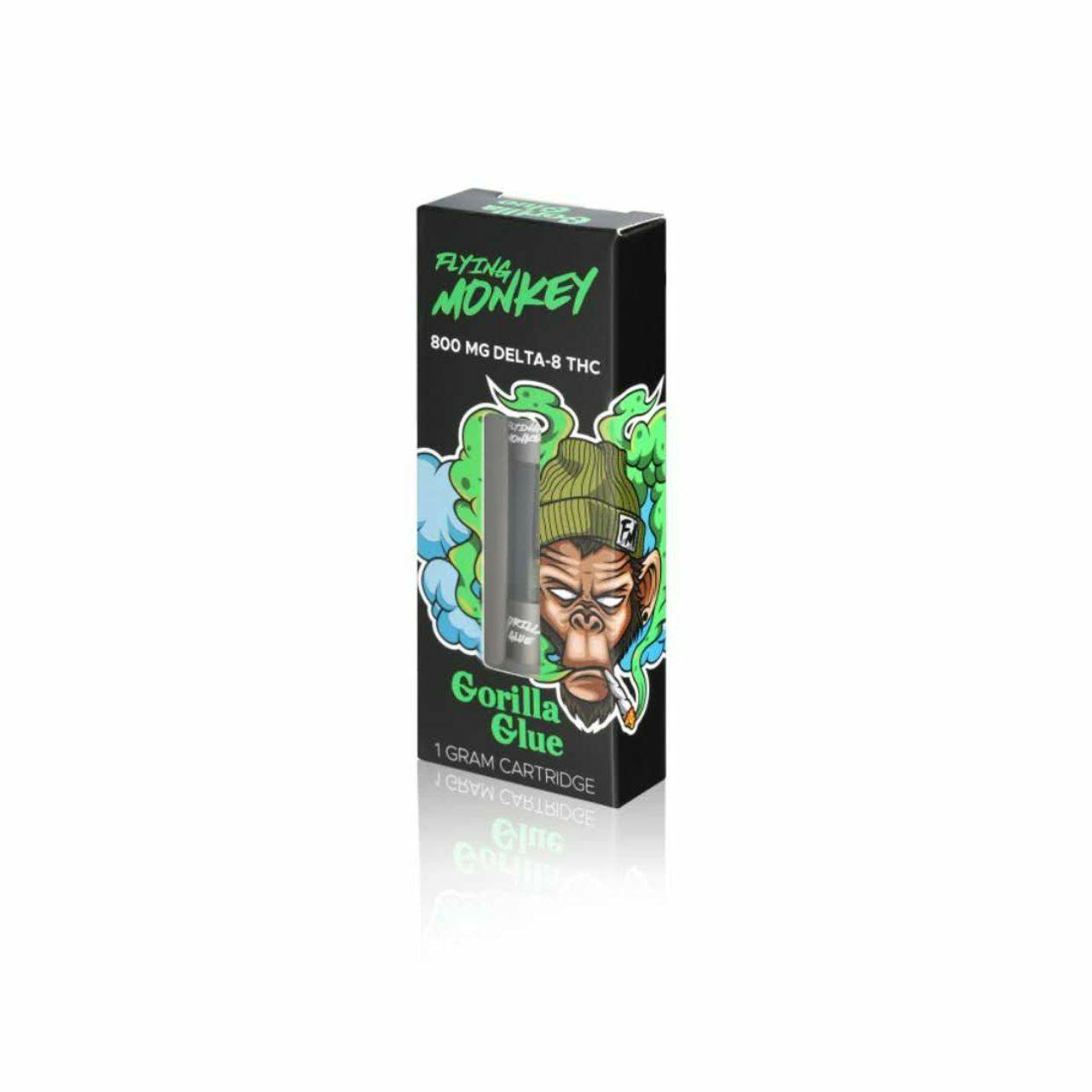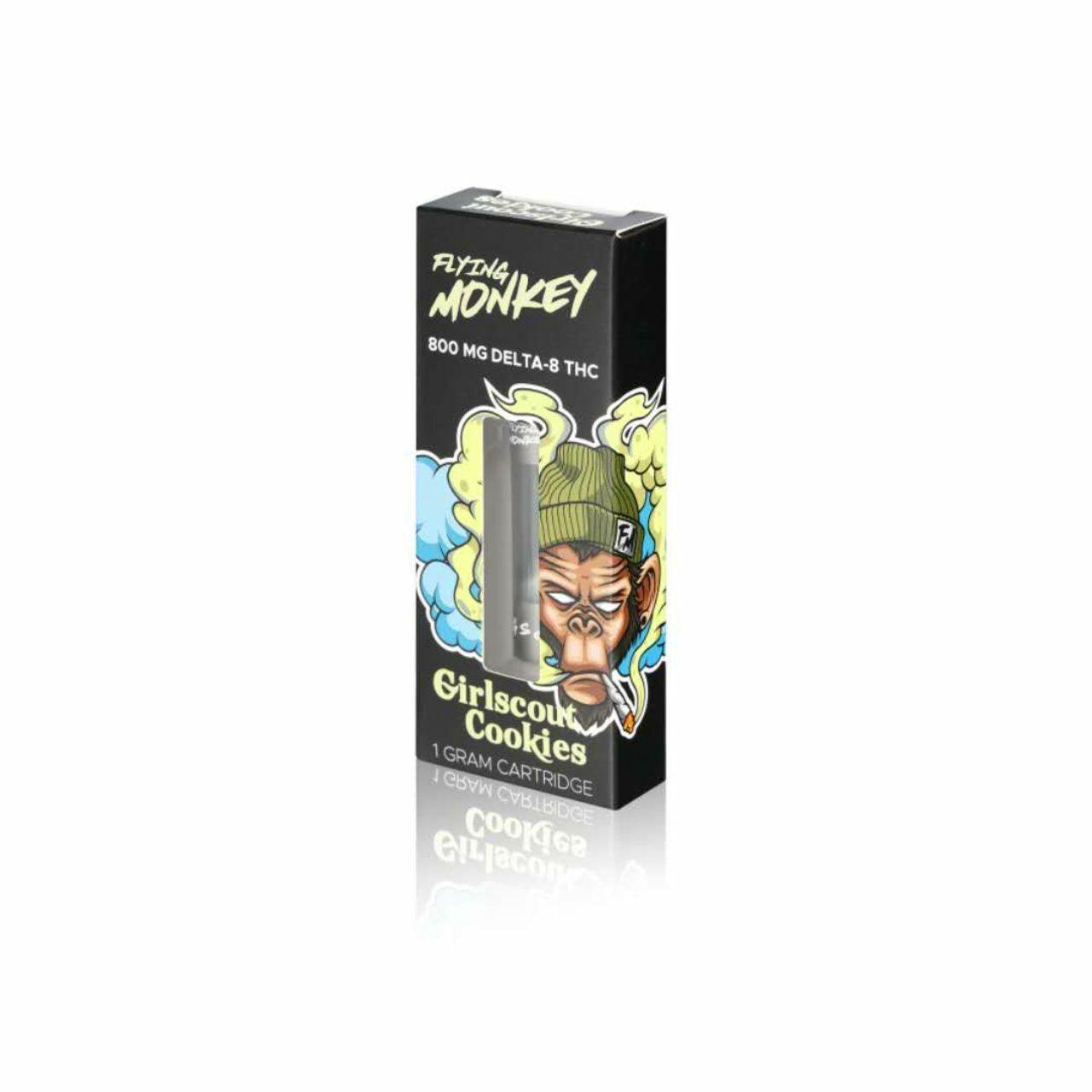 Flying Monkey Delta 8 Vape Cartridge 1 ml
$22.00
Tax Included. $8.50 flat rate shipping. Free shipping on orders $75+.
Secure Checkout With
Flying Monkey Delta 8 Vape Cartridges
Flying Monkey Delta 8 Vape Cartridges are the newest product that they have launched. Packed with the perfect amount of d8 thc oil and terpenes for flavor. These vape carts do not disappoint. Flying Monkey Delta 8 Carts are a great way to satisfy your cannabis craving.
These premium 1g cartridges are 510 battery compatible and feature a high-quality ceramic core and mouthpiece. This coil ensures a quality hit that none else can compete with. Users report an uplifting and functional buzz. Current testing shows over 94% Δ8 THC (940mg), with the rest being comprised of CBG, CBN, and CBD.
Flying Monkey Cartridge Flavors
There are currently eight unique Flying Monkey D8 Cart flavors, though there may be more in the future. Still, these top eight flavors were likely chosen due to their popularity and deliciousness.
When you choose this type of Delta 8 cartridge, you'll choose from the following flavors:
Blue Dream: Blue Dream D8 is the ideal choice for anyone who enjoys blueberries. That's because the primary flavor profile it reproduces is that of fresh berries. It's an uplifting flavor that's bound to make you crave blueberry pie or muffins.
Fruity Pebbles: Hybrid. Your favorite cereal, sweet and fruity tropical berries.
Girl Scout Cookies: Hybrid strain. Sweet and spicy over baked aromas will remind you of the beloved cookie treat.
Gorilla Glue: Indica strain. This strain features sweet notes with a powerful yet sharp sour flavor.
Grape Ape: Indica strain. A sweet, tangy grape blend that has a strong initial flavor and a lingering aftertaste.
Lemon Haze: Sativa. A tangy, potent citrus strain that produces a sour, sweet flavor.
Mango Kush: Sativa. A mouth watering fresh mango flavor – a burst of sweet mango featuring notes of acidity.
Stawnana: Sativa. The perfect blend of tropical bananas and sweet berries with earthy undertones.
Product Features:
940mg of Delta 8 THC
510 Battery Compatible
800+ puffs
Wide Mouthpiece
Click here to view Lab Reports.
D8Gas is on a mission! We are committed to exposing and promoting a variety of the highest quality brands and products that are excelling in the Delta 8 space today. We strive to provide an exceptional customer shopping experience. From access to a vast variety of the best brands and products through ordering and fulfillment-customer satisfaction is 100% guaranteed.
Our customers are assured to be gassed up and ready to lift off upon the arrival of their new product(s)! The D8Gas team thoroughly researches, tests, and rigorously quality-controls all the brands listed on D8Gas.com to ensure they meet the highest quality and health standards. Every product listed for sale has accessible lab reports providing research and information in support of claims.
no taste, but it does give a nice haze. effects come quickly, taken with a gummy it Is the best feeling I ever had.
Blue dream and lemon haze are my favorites definitely gunna buy again
Great taste and works well!
Don't really like writing reviews but I was honestly impressed. I'm not the biggest smoker in the world, but I like to indulge here and there. I bought this cart and honestly didn't think it was taste as good or last as long as I assumed. Don't assume, just try it, it's pretty fire