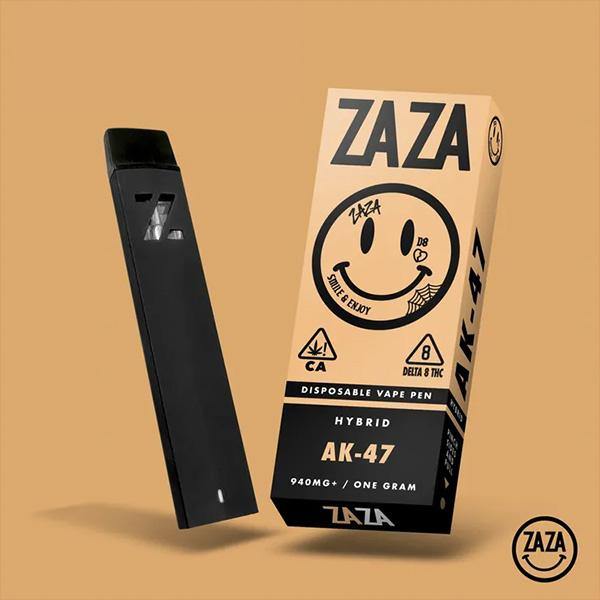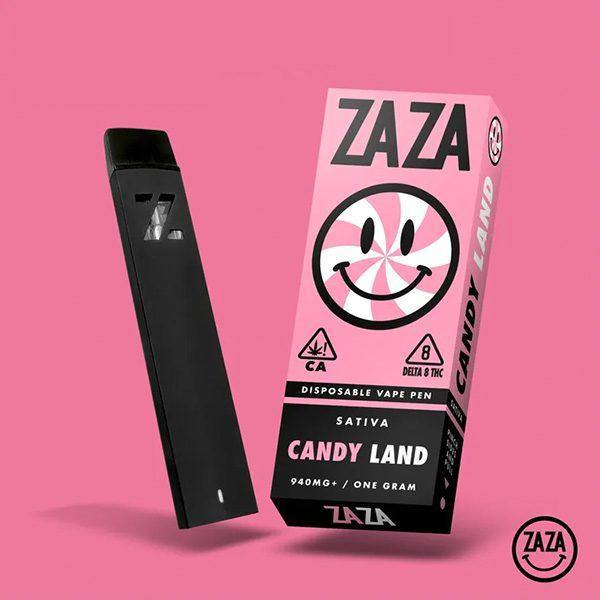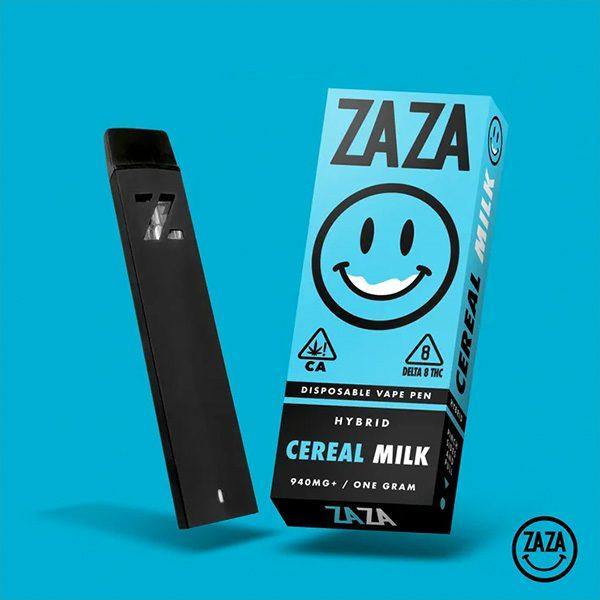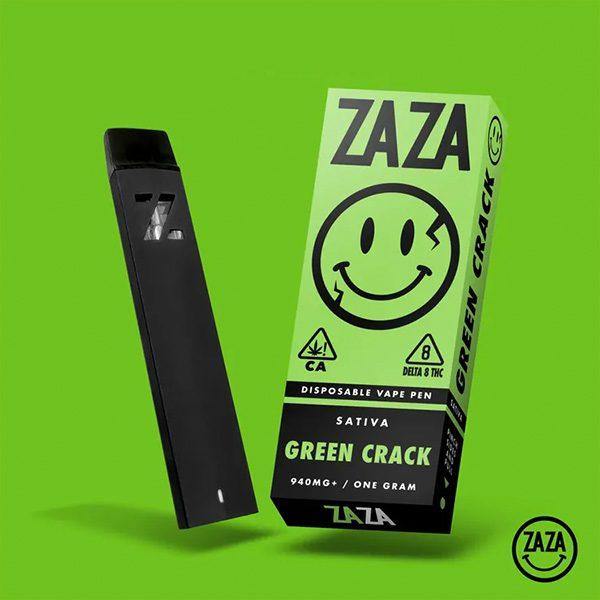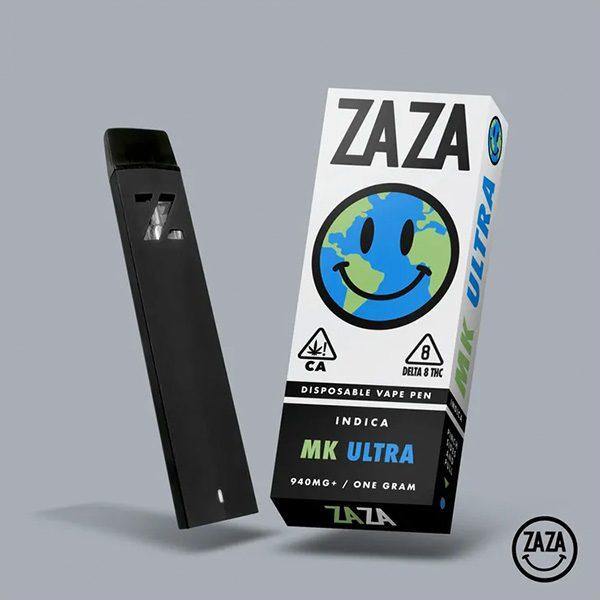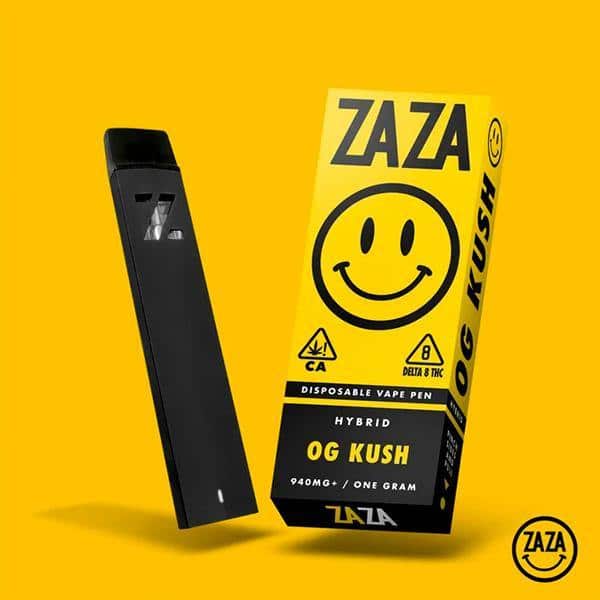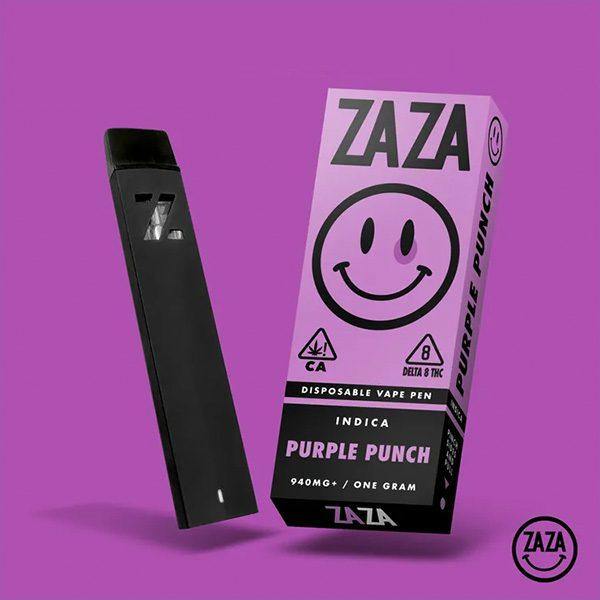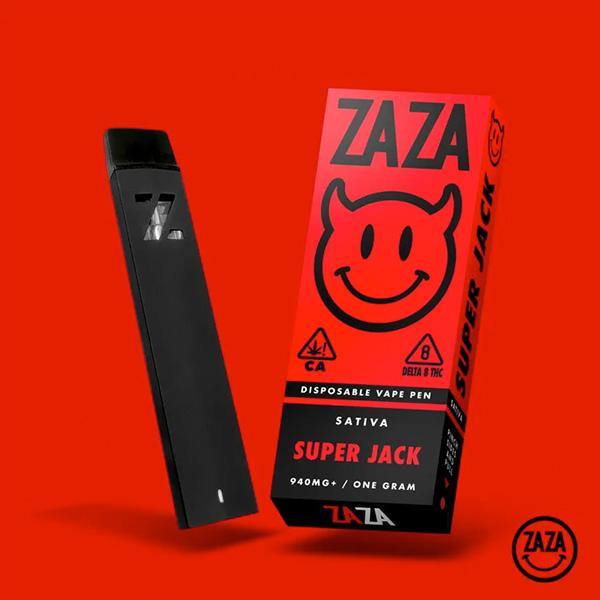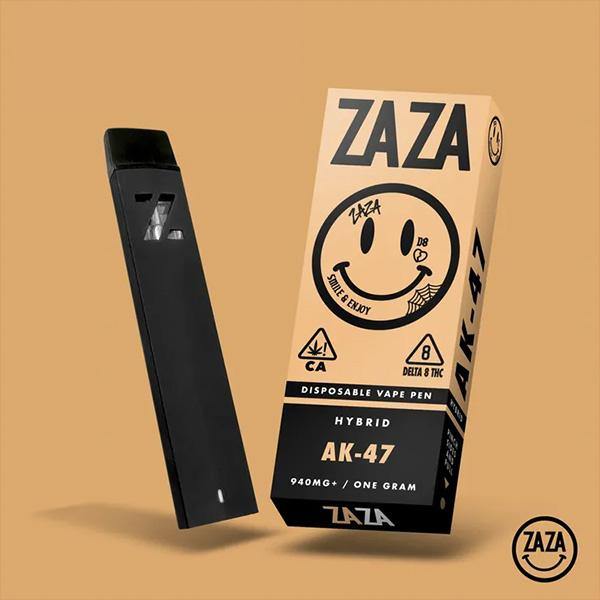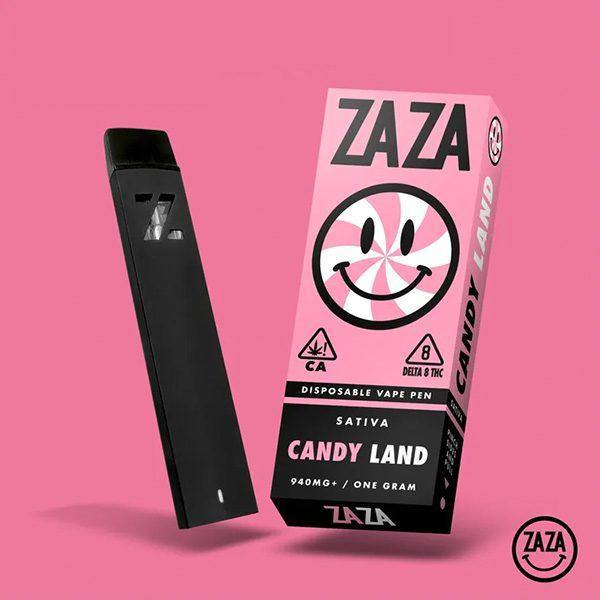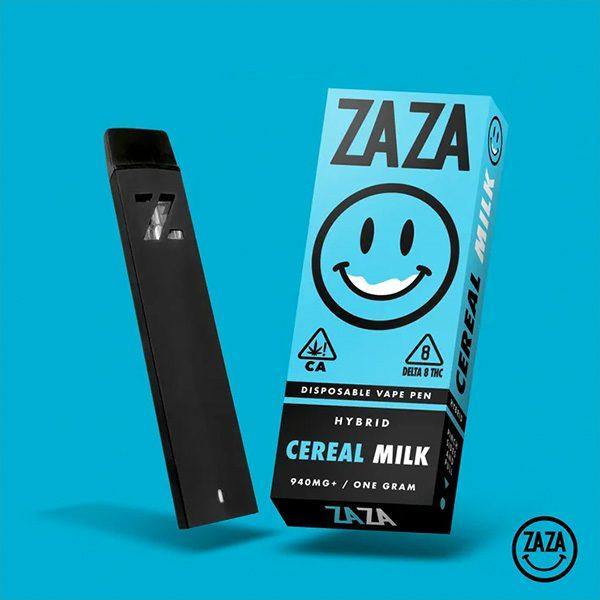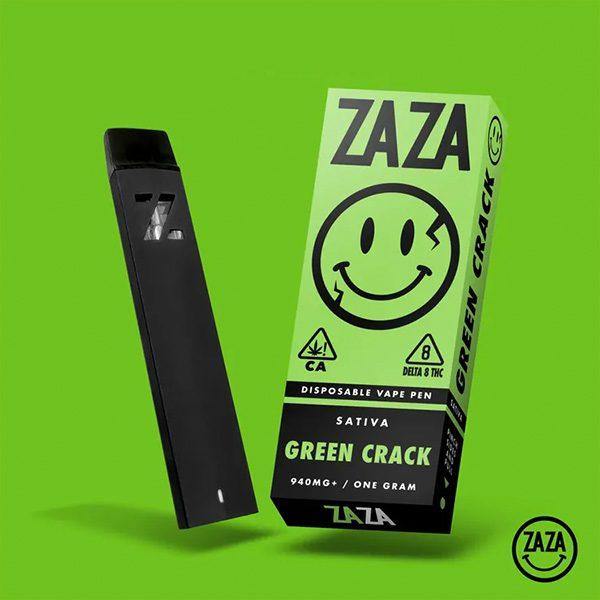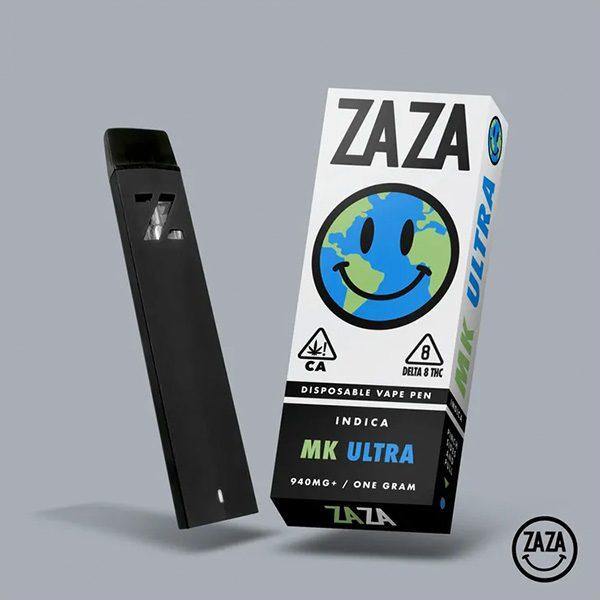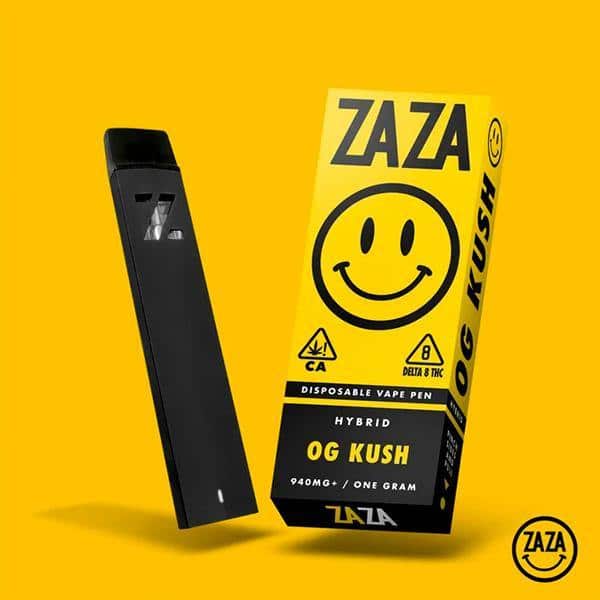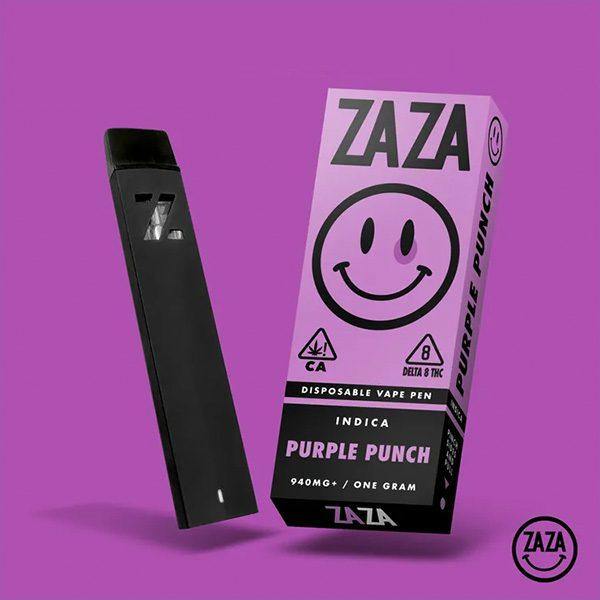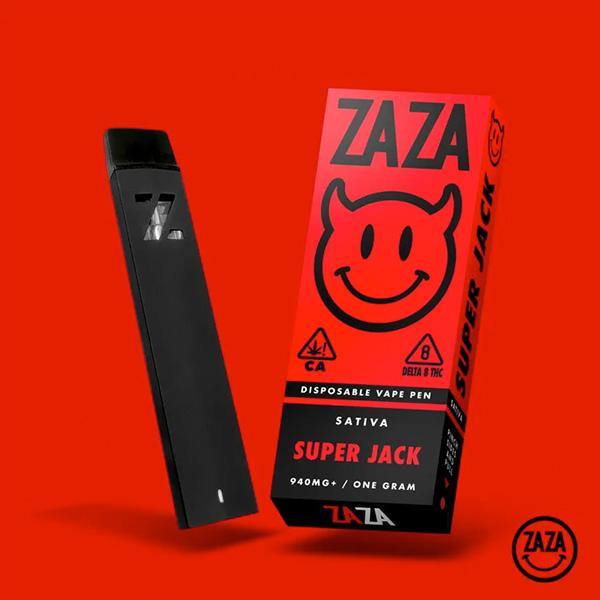 Zaza Delta 8 Vape Disposable 940mg
$24.00
Tax Included. $8.50 flat rate shipping. Free shipping on orders $75+.
Secure Checkout With
Zaza Delta 8 Vape Disposable
Zaza D8 Disposables are hard hitting and easy to use. Simply unbox and puff away. These delta 8 thc vape disposables feature a special filter to make vaping easy.
Each Zaza Delta 8 Disposable is packed with 1 gram of delta-8 distillate. These d8 Zaza vapes come in 9 different tasty flavor options. These hemp products are are made with high quality delta-8 thc. Available in both indica and hybrid strains.
Zaza Vape Disposables Strains
MK Ultra- Indica
Black Mamba- Indica
Purple Punch- Indica
AK-47- Hybrid
Cereal Milk- Hybrid
OG Kush- Hybrid
Candy Land- Sativa
Super Jack- Sativa
Green Crack- Sativa
Product Features:
(1) Delta 8 THC Disposable
940 mg D8 Vape Pen
Third Party Lab Tested
Under 0.03% Delta 9 THC
Click here to view Delta 8 lab reports.
This product also contains Delta 8 which goes by many names, such as delta-8, Δ8 THC, D8, and Delta-8-THC. It's still a new compound among those who consume THC or weed for recreational purposes.
D8Gas is on a mission! We are committed to exposing and promoting a variety of the highest quality brands and products that are excelling in the Delta 8 space today. We strive to provide an exceptional customer shopping experience. We offer some of the best products on the market. From access to a vast variety of the best brands and products through ordering and fulfillment-customer satisfaction is 100% guaranteed.
Our customers are assured to be gassed up and ready to lift off upon the arrival of their new product(s)! The D8Gas team thoroughly researches, tests and rigorously quality-controls all the brands listed on D8Gas.com to ensure they meet the highest quality and health standards. Every product listed for sale has accessible lab reports providing voluminous research and information in support of claims.