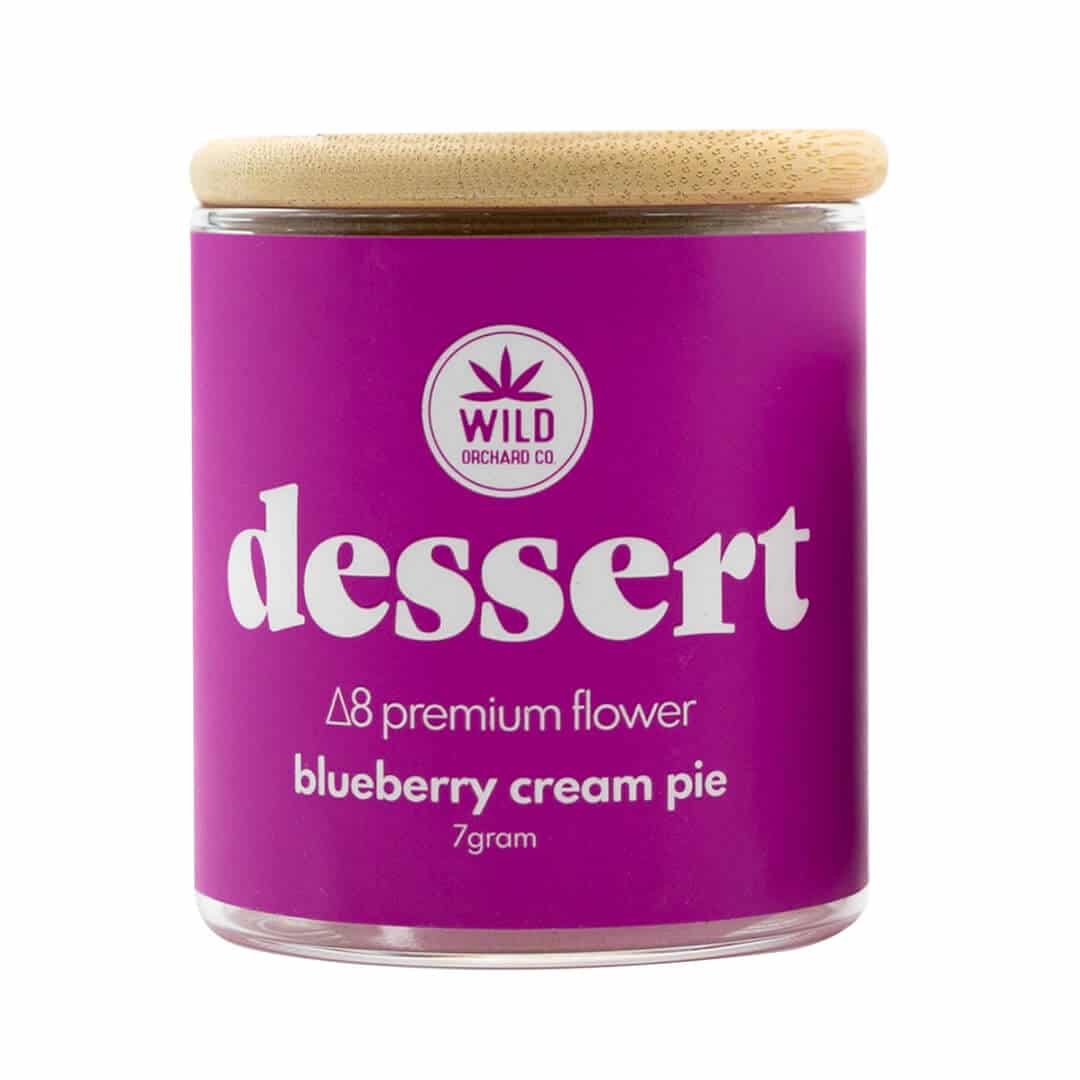 Wild Orchard Delta 8 Flower 7G
Free Shipping on Orders $60+.
Secure Checkout With
24/7 Customer Service
100% US Grown Hemp
All Products Third-Party Lab Tested
Same-Day Shipping with Discreet Packaging
Wild Orchard Dessert Delta 8 Flower
Check out the newest Wild Orchard Delta 8 Flower. These pre-filled and pre-packaged jars of d8 flower come from Hemp that is grown in the United States. This delta 8 flower comes in 4 delicious different strands all of which are sweet and tasty to match the dessert line. The hemp flower used in this product is pesticide-free and GMO-free.
This d8 flower is available in a 7 gram and a 3.5 gram jar.
Wild Orchard Dessert Flower Strains
Strawberries n' Cream- An infusion of sweet strawberry and whipped cream flavors, this Strawberries n' Cream Dessert Flower is the perfect way to enjoy summer all year-'round.
Blueberry Cream Pie- Every pull of this Blueberry Cream Pie Flowers is reminiscent of your favorite homemade dessert. Sun-ripened berries and freshly whipped cream make this one of our best-selling flavors.
Lemon Pound Cake- Rich, irresistible flavors of sweet icing, fresh whipped cream, and zesty citrus.
Fruity Loop Milk- Introducing a one-of-a-kind and the best Delta 8 flower experience rooted in sweet childhood nostalgia. Better known as the flavored Fruity Loop Milk Dessert Flower, every pull will bring you back to Saturday mornings watching cartoons.
Product Features:
3.5g & 7g
USA Grown
Hemp-Derived
Third-Party Lab Tested
Click here to view Lab Reports.
D8Gas is on a mission! We are committed to exposing and promoting a variety of the highest-quality brands and products that are innovating and excelling in the Delta 8 space today to consumers worldwide…all while providing an exceptional customer shopping experience. From access to a vast variety of the best brands and products through ordering and fulfillment-customer satisfaction is 100% guaranteed.
Our customers are assured to be gassed up and ready to lift off upon the arrival of their new product(s)! The D8Gas team thoroughly researches, tests, and rigorously quality-controls all the brands listed on D8Gas.com to ensure they meet the highest quality and health standards. Every product listed for sale has accessible lab reports providing information in support of claims.