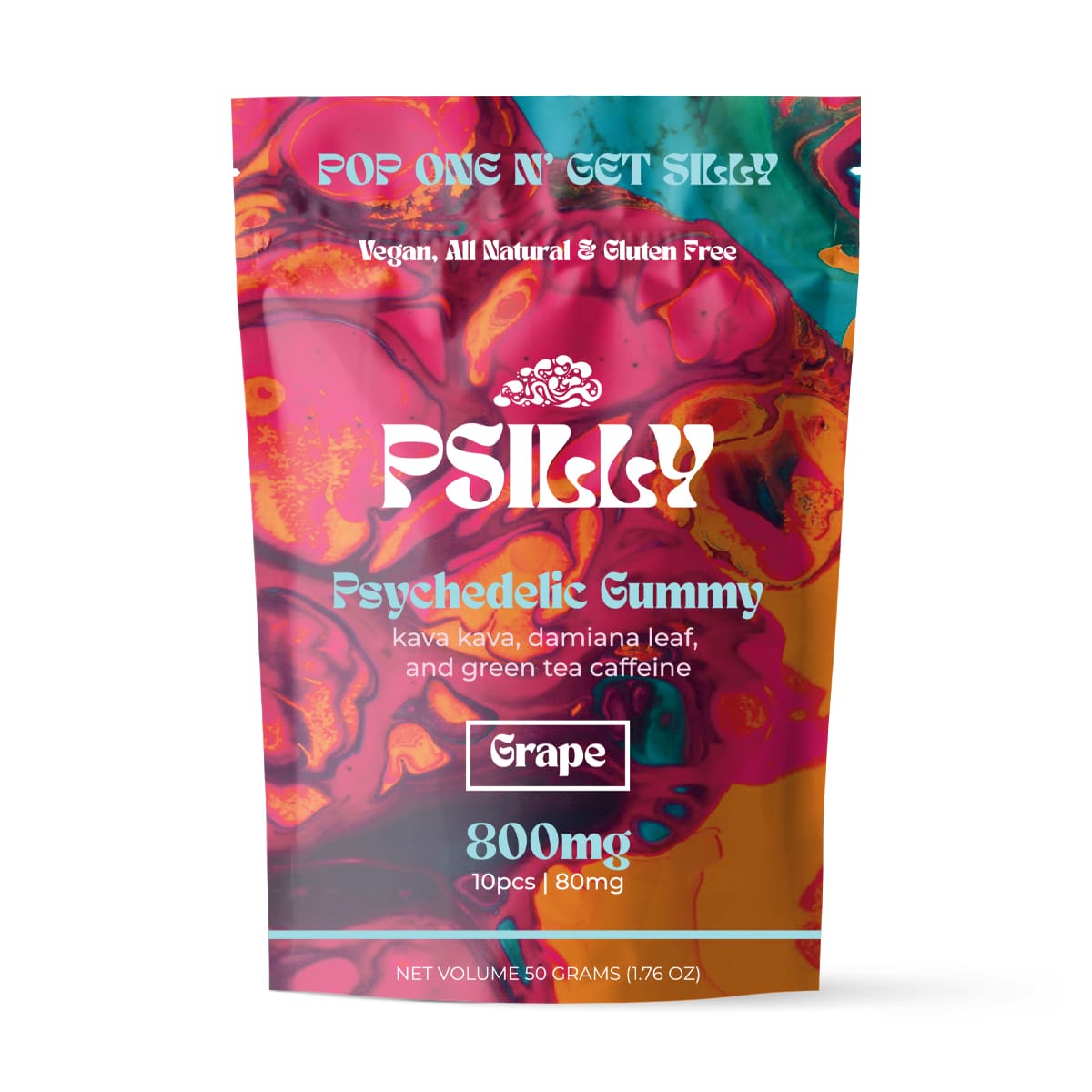 URB Psilly Gummies
$24.99
Tax Included. $9 flat rate shipping. Free shipping on orders $50+.
Secure Checkout With
URB Psilly Gummies
Made from some of the worlds most exotic plants, these gummies are made with the perfect blend that are sure to lift your mind, body and spirit. These gummies are infused with Kava Kava, Chaga, Damian leaf, Caffeine, Reishi mushrooms, lions mane mushrooms and cordyceps. These are some of the best holistic ingredients around.
Mushrooms have been used for hundreds of years and have an enormous amount of benefits. Currently, these edibles are available in 2 different flavor options.
URB Psilly Gummy Flavors
Pineapple
Grape
Product Features:
10 Gummies Per Bag
Grape has 80mg per gummy
Pineapple has 200mg per gummy
Suggested Use: 1 Gummy
D8Gas is on a mission! We are committed to exposing and promoting a variety of the highest-quality brands and products that are innovating and excelling in the Delta 8 space today to consumers worldwide…all while providing an exceptional customer shopping experience. From access to a vast variety of the best brands and products through ordering and fulfillment-customer satisfaction is 100% guaranteed.
Our customers are assured to be gassed up and ready to lift off upon the arrival of their new product(s)! The D8Gas team thoroughly researches, tests, and rigorously quality-controls all the brands listed on D8Gas.com to ensure they meet the highest quality and health standards. Every product listed for sale has accessible lab reports providing information in support of claims.
The Grape Flavor actually has no mushrooms at all, which is slightly misleading. However the combination of herbal ingredients definitely puts me in a better mood. I have encorporated into daily life. Flavor is different but not horrible, sometimes makes my tongue feel funny while chewing, but it goes away quickly.
I've never had a problem with a product not working on this site but these do absolutely nothing. I literally ate both packs since I bought one of each and nothing ever happened. It wasn'ty tolerance either because I don't take any psychedelics often at all. Save your money and buy some regular edibles instead.
These gummies made me feel calm and focused.
We love these gummies. My hubby has severe back pain from the military and these help a lot.