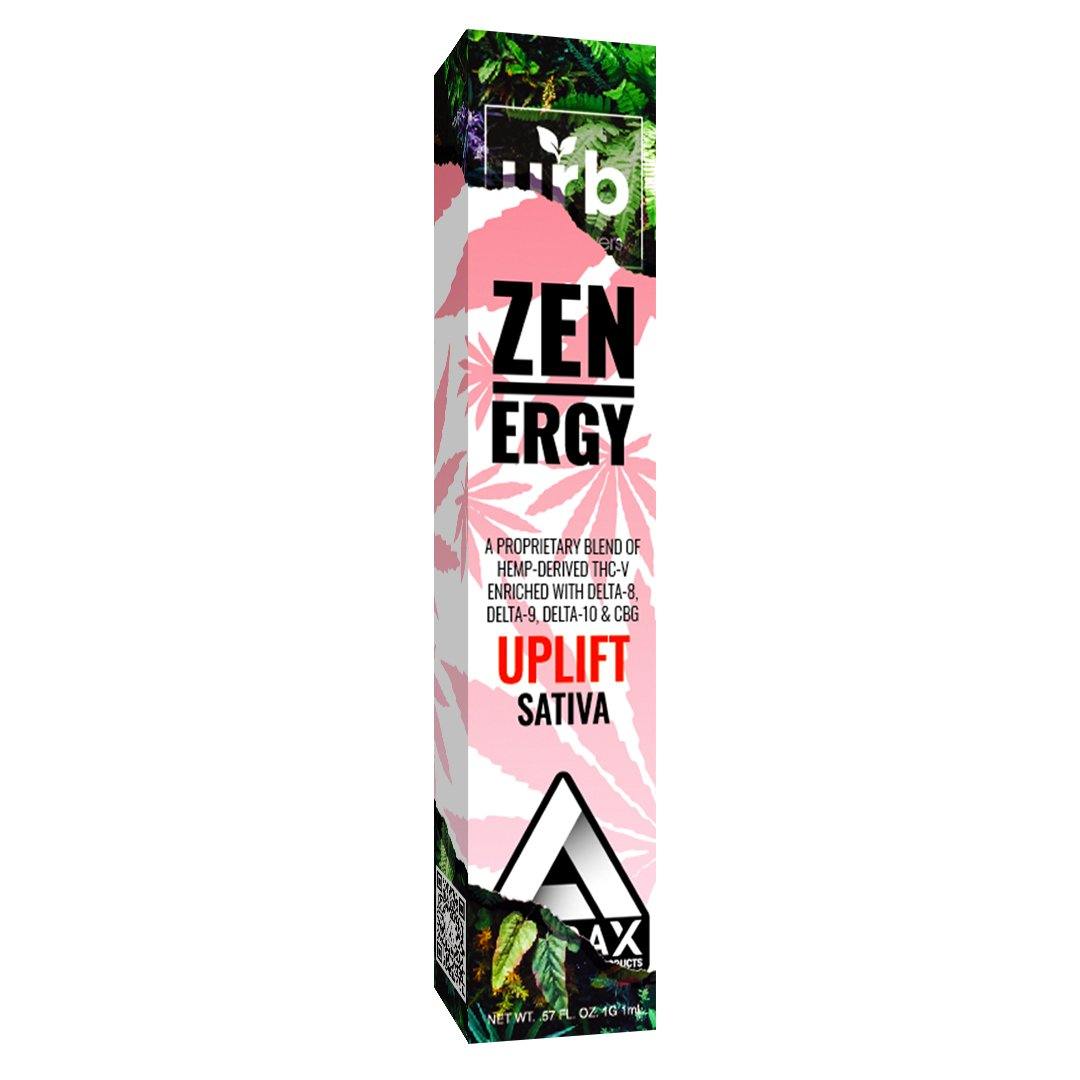 URB Extrax Premium THC-V Vape Disposable
$34.99
Tax Included. $9 flat rate shipping. Free shipping on orders $50+.
Secure Checkout With
24/7 Customer Service
100% US Grown Hemp
All Products Third-Party Lab Tested
Same-Day Shipping with Discreet Packaging
Delta Extrax THC-V Disposable
The new THCV disposable vape enriched with Delta-8, Delta-9, Delta-10, and CBN. A rare and exotic new hemp product.
Unwind Premium THC-V Disposable
This Unwind Premium THCV Disposable is a blend of Delta 8 THC, Delta 9 THC, Delta 10 THC, CBN, and THCV – all Hemp-derived and compliant. The combination of these cannabinoids help create a different Indica strain experience. Its flavor profile includes hints of grape, berries, and a skunk type aroma. Also, this perfect blend of cannabinoids synergizes well, and provides the right vibes for when you're ready to wind down.
Uplift Premium THC-V Disposable
You can expect to taste subtle notes of fruity orange citrus and peach. Also, this perfect blend of cannabinoids synergizes well to get you in that right headspace.
Product Features:
Rechargeable
NOT Refillable
280 mAh
No Light when plugged into charger = fully charged
White light = still charging
Red light = needs to be charged
White light while in use = working/activated
Click Here To View Lab Reports. 
D8Gas is on a mission! We are committed to exposing and promoting a variety of the highest-quality brands and products that are innovating and excelling in the Delta 8 space today to consumers worldwide…all while providing an exceptional customer shopping experience. From access to a vast variety of the best brands and products through ordering and fulfillment-customer satisfaction is 100% guaranteed.
Our customers are assured to be gassed up and ready to lift off upon the arrival of their new product(s)! The D8Gas team thoroughly researches, tests, and rigorously quality-controls all the brands listed on D8Gas.com to ensure they meet the highest quality and health standards. Every product listed for sale has accessible lab reports providing information in support of claims.
The uplift gives you an amazing sativa high, this is my favorite disposable.
great taste, smooth and good effects!
Really good would buy again.
Delta & Urbs are 2 companies that consistently put out high quality product. As always their product taste amazing and hits hard. A good product to use it will keep you sharp and focus. My only gripe is that it does hurt your throat a little.
Great effects. Would like to try a 100%thcv cart or disposable