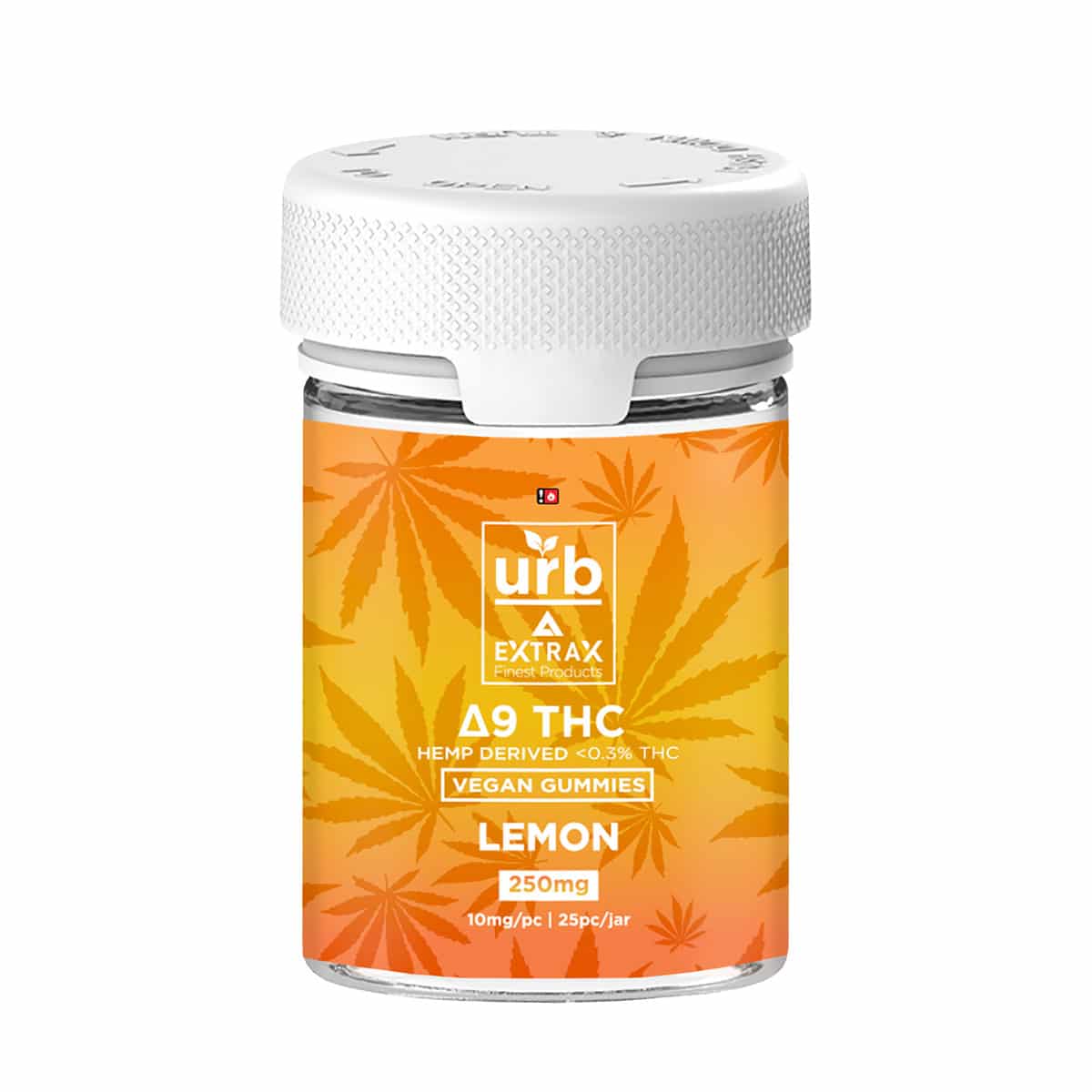 Urb Extrax Delta 9 THC Gummies 250mg
$27.99
Tax Included. $9 flat rate shipping. Free shipping on orders $50+.
Secure Checkout With
URB Delta 9 Gummies
Check out these new d9 gummies by URB. These gummies are a fully legal hemp product under the 2018 hemp bill. Each gummy contains 10mg of hemp derived Delta-9 THC per pack. The total jar carries 250mg.
These gummies are available in 3 different mouth watering flavors. These edibles contain less than 0.03% Delta 9 and do not contain any delta 8 THC.
URB 250mg Delta 9 Gummy Flavors:
Dragon Fruit Paradise
Lemon
Sour Blueberry
Product Features:
250mg gummies
Hemp Derived Delta 9 THC
Compliant Product
D8Gas is on a mission! We are committed to exposing and promoting a variety of the highest-quality brands and products that are innovating and excelling in the Delta 8 space today to consumers worldwide…all while providing an exceptional customer shopping experience. From access to a vast variety of the best brands and products through ordering and fulfillment-customer satisfaction is 100% guaranteed.
Our customers are assured to be gassed up and ready to lift off upon the arrival of their new product(s)! The D8Gas team thoroughly researches, tests, and rigorously quality-controls all the brands listed on D8Gas.com to ensure they meet the highest quality and health standards. Every product listed for sale has accessible lab reports providing information in support of claims.
Great for my pain
I was hesitant about using the Delta-9 but I am replacing opioids with it. Wors well and lasting effects.
Both my husband and myself are enjoying your products very much. More relaxed and we are sleeping much better. My husband is a hard person to get to try, now that he has he is way more relaxed. And admits he likes it.
LOVE URB THESE ARE AMAZINING!
Really surprised how much I liked these. Very comparable to my homemade thc gummies. Great gentle high with just one.
These are good yet they seem a little bit weak for the price. I like to mix them with another gummy at the same time and then it becomes more effective instead of having to eat more than one.