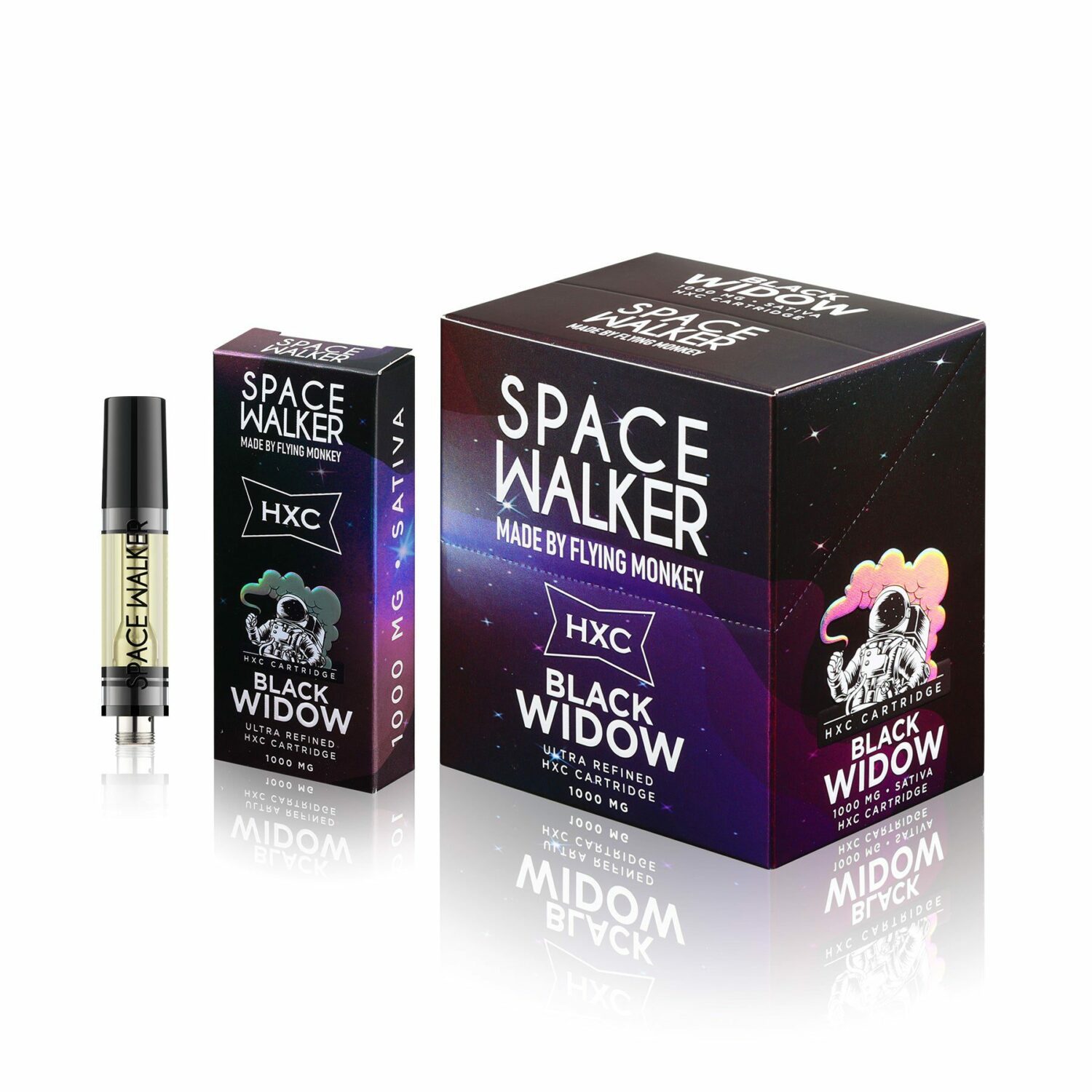 Space Walker HXC Cartridges 1G
$15.00
Tax Included. $9 flat rate shipping. Free shipping on orders $50+.
Secure Checkout With
Space Walker HXC Cartridges
These new HHC carts from SW are tasty and provide users with an uplifting and functional buzz like no other. These premium 1 gram cartridges are compatible with any 510 battery and feature a  high quality ceramic core and mouth piece. Using only high quality hardware, allows for a quality hit that no other brand can compete with.
These HHC cartridges are available in 5 different flavor strains.
Space Walker HHC Strains
Key Lime Kush- Sativa
Space Runtz- Hybrid
Black Widow- Sativa
Cherry Pie- Hybrid
Midnight Znack- Indica
Product Features:
1 Gram Premium HHC
Wide Bill Mouthpiece
Pre Filled
Compact and Sleek Design
Made In The USA
Hemp Derived
Third Party Lab Tested
Click here to view Lab Reports.
D8Gas is on a mission! We are committed to exposing and promoting a variety of the highest quality brands and products that are excelling in the Delta 8 space today. We strive to provide an exceptional customer shopping experience. From access to a vast variety of the best brands and products through ordering and fulfillment-customer satisfaction is 100% guaranteed.
Our customers are assured to be gassed up and ready to lift off upon the arrival of their new product(s)! The D8Gas team thoroughly researches, tests, and rigorously quality-controls all the brands listed on D8Gas.com to ensure they meet the highest quality and health standards. Every product listed for sale has accessible lab reports providing research and information in support of claims.
Only thing would be since the mouthpiece is like a Rove Cartridge, dust/lint/etc can sometimes get caught in it, but otherwise real good.