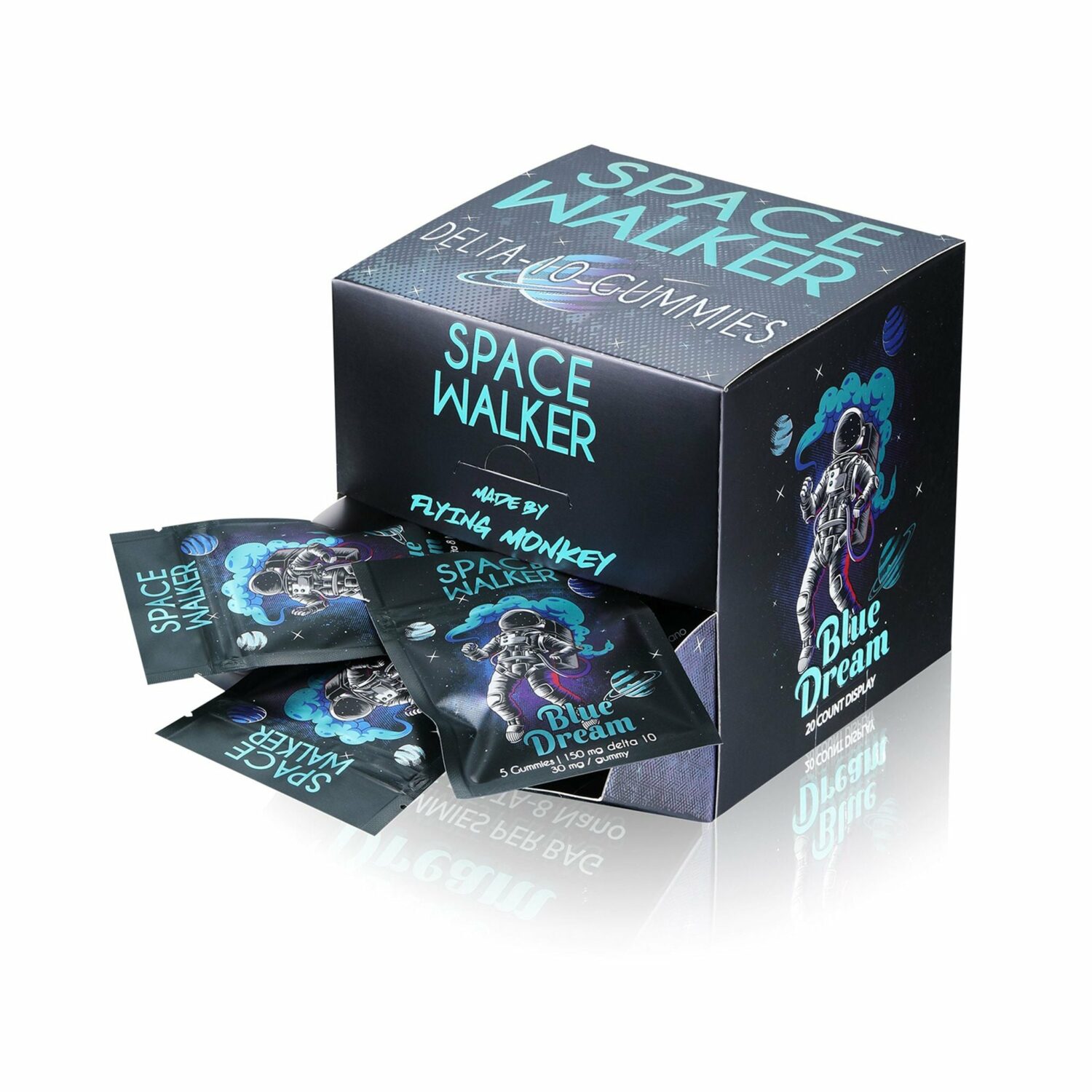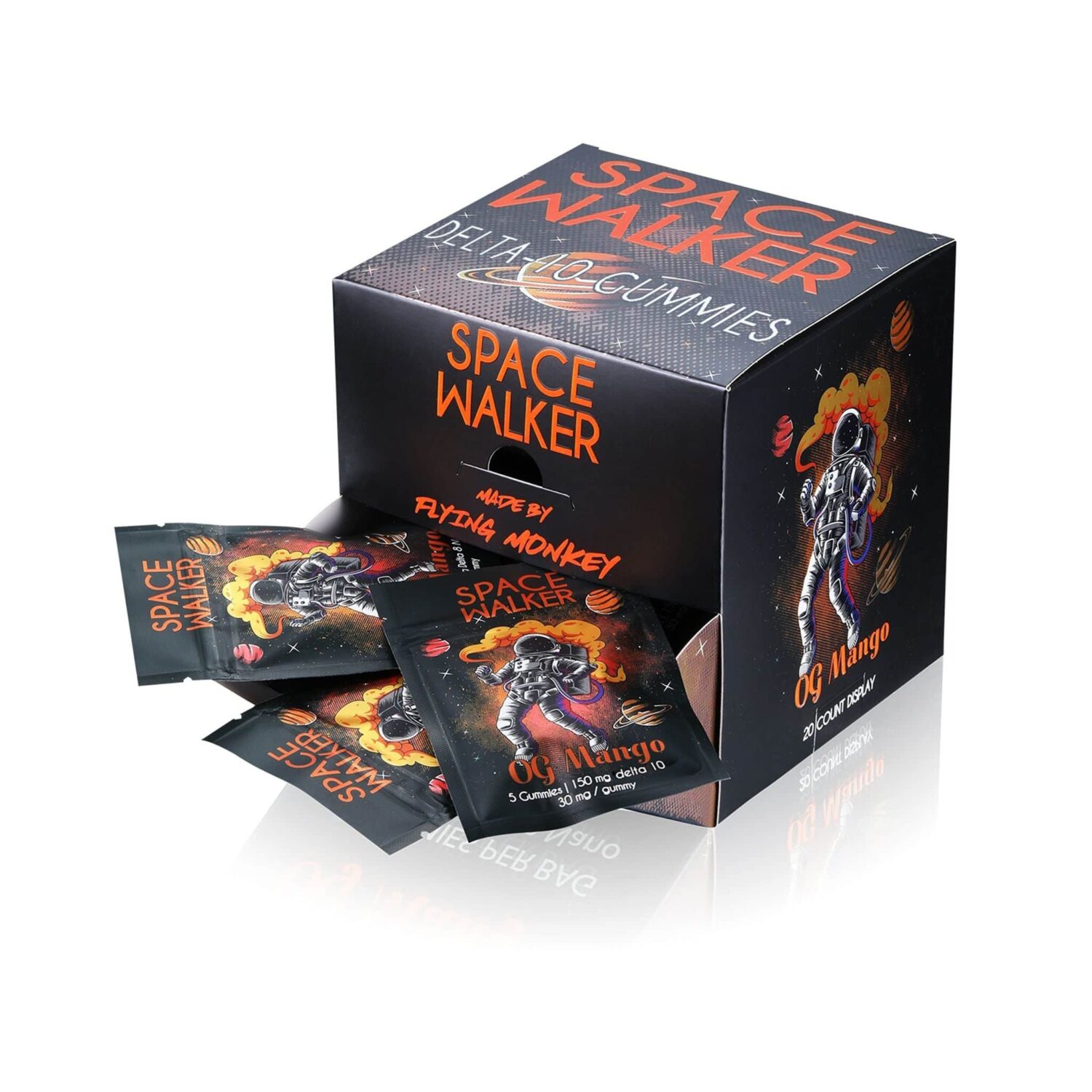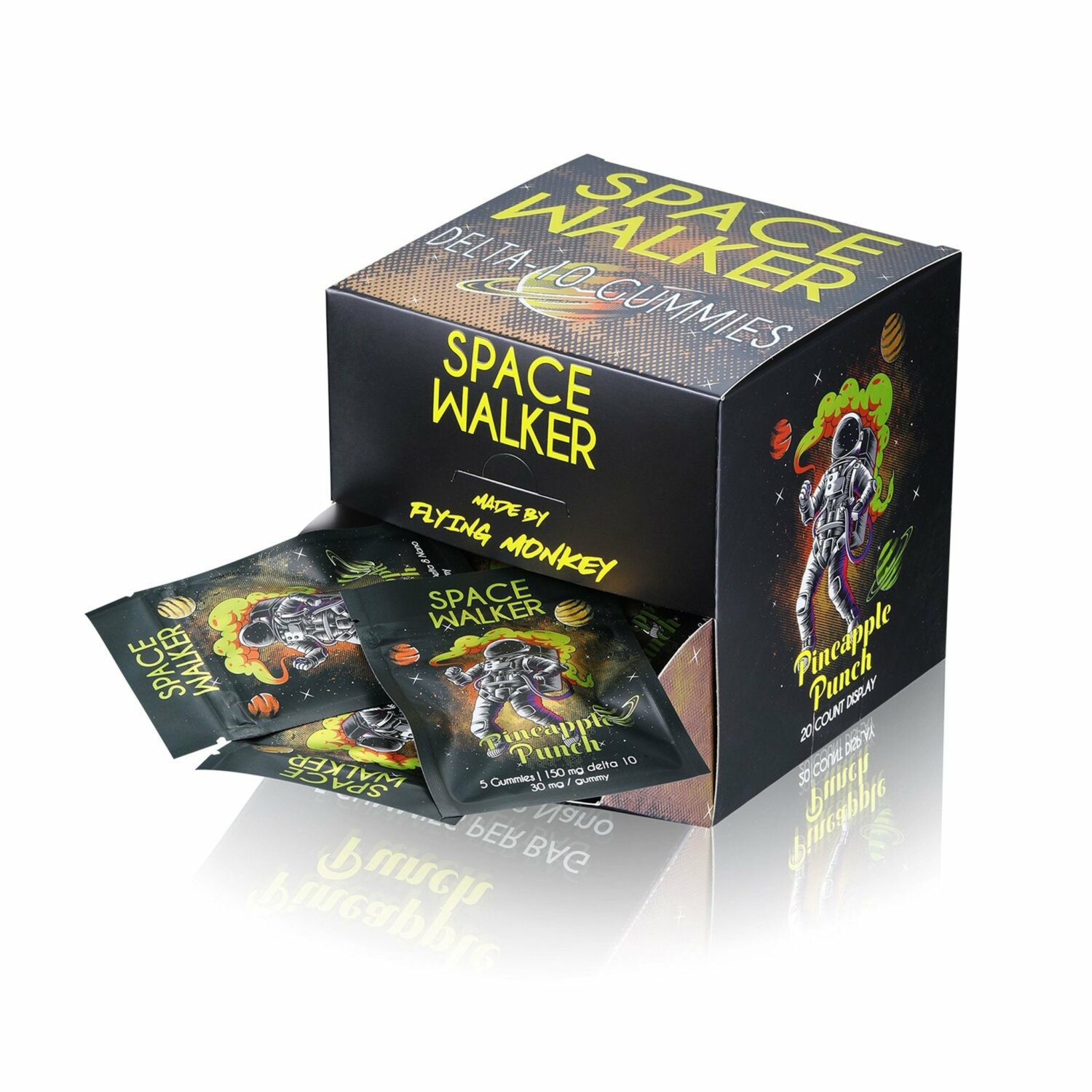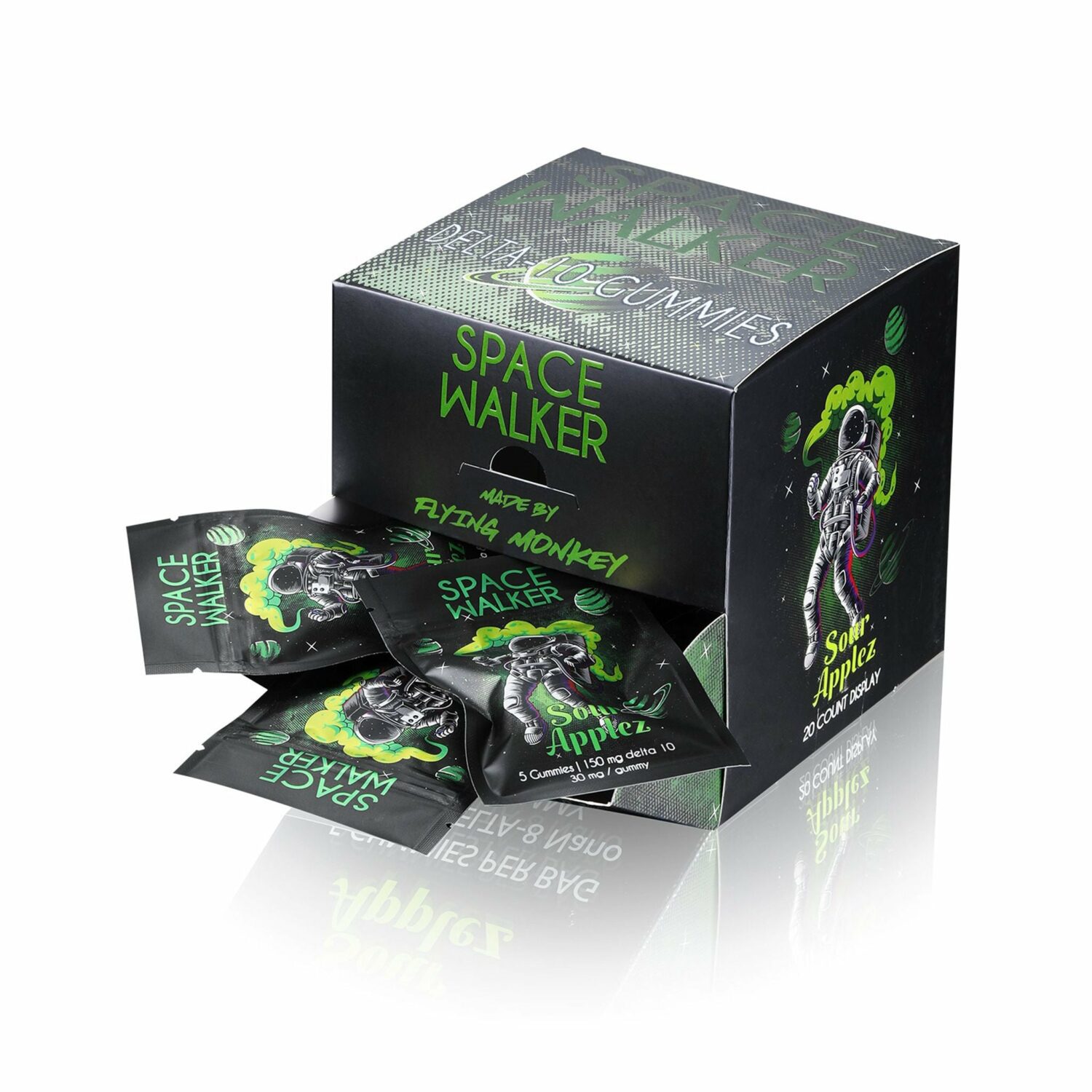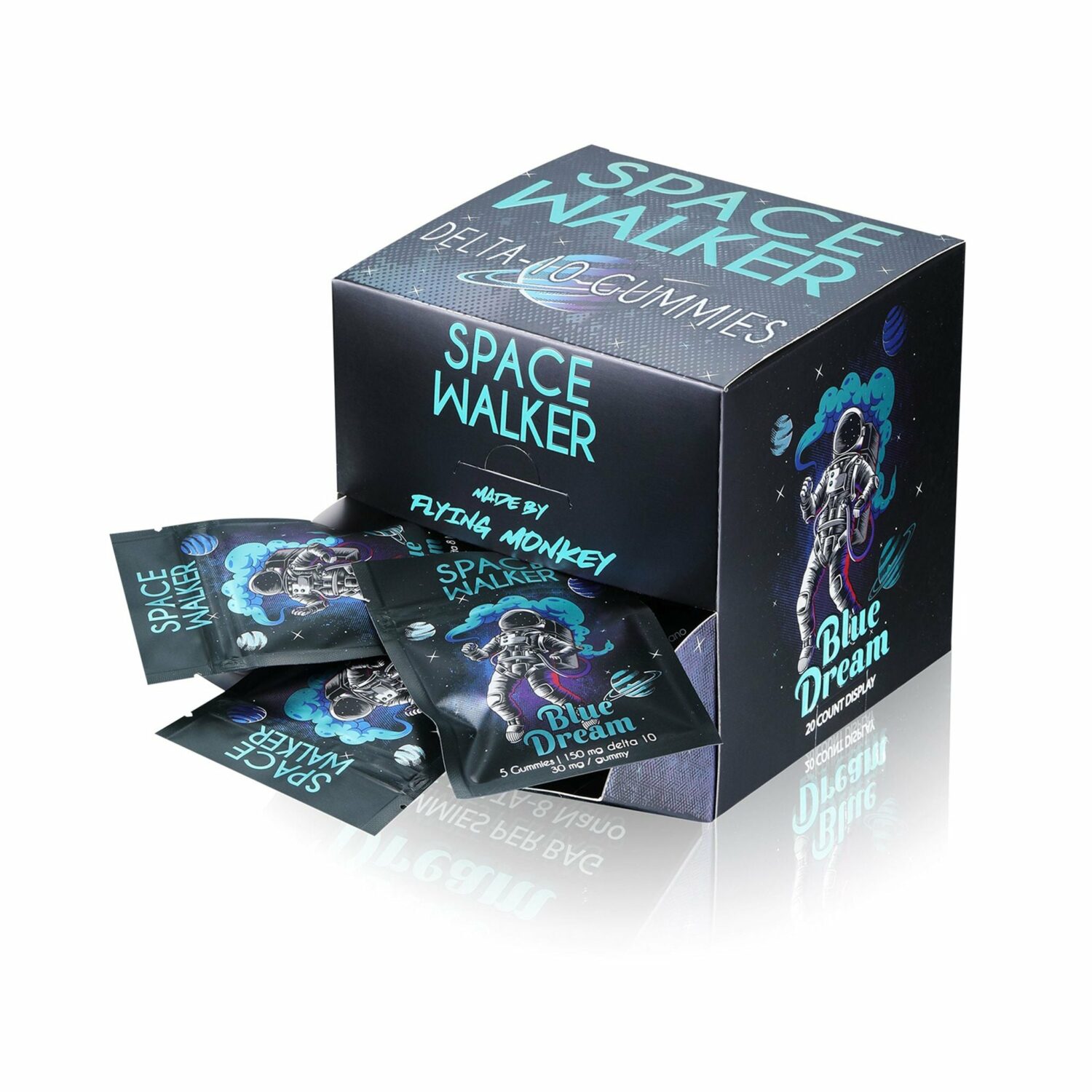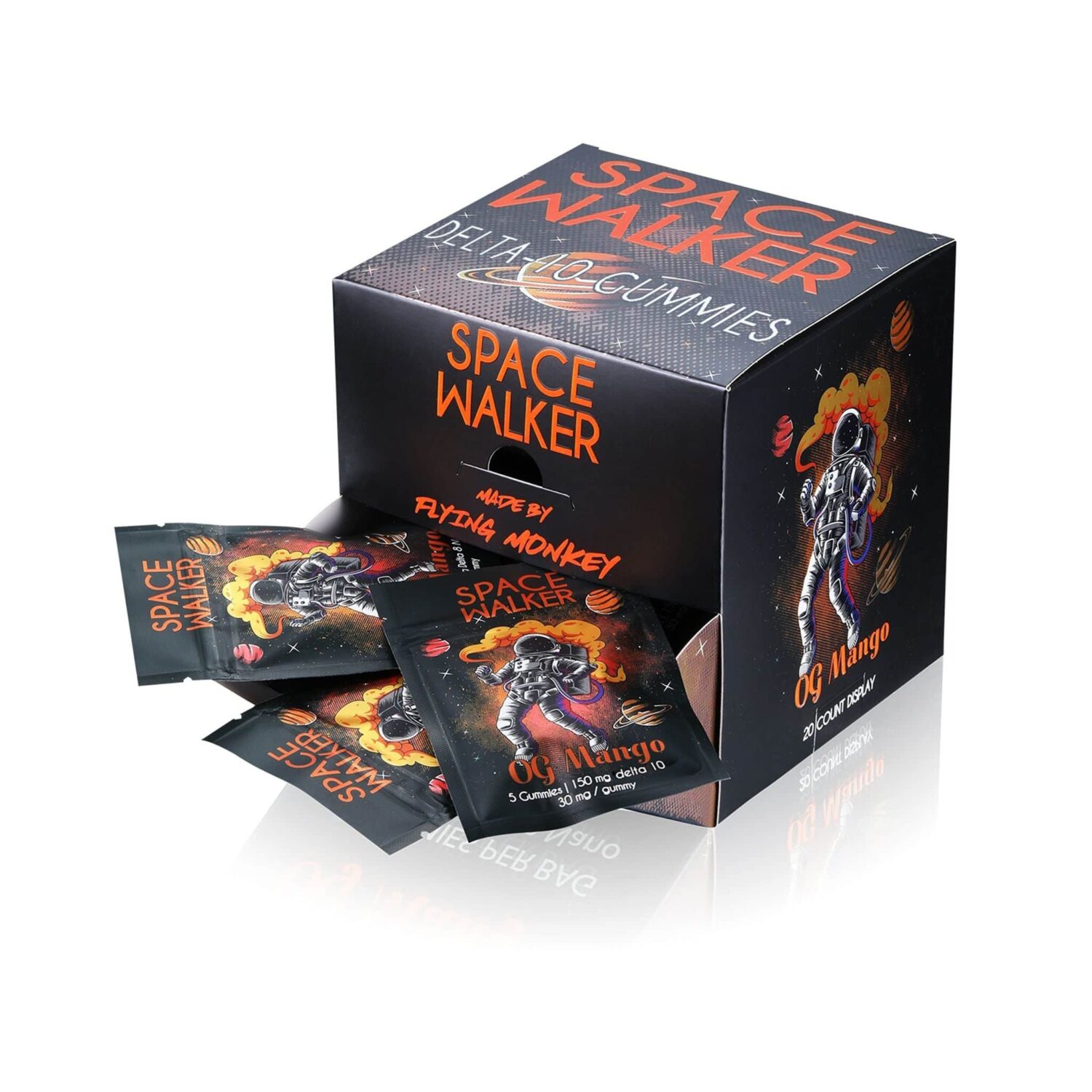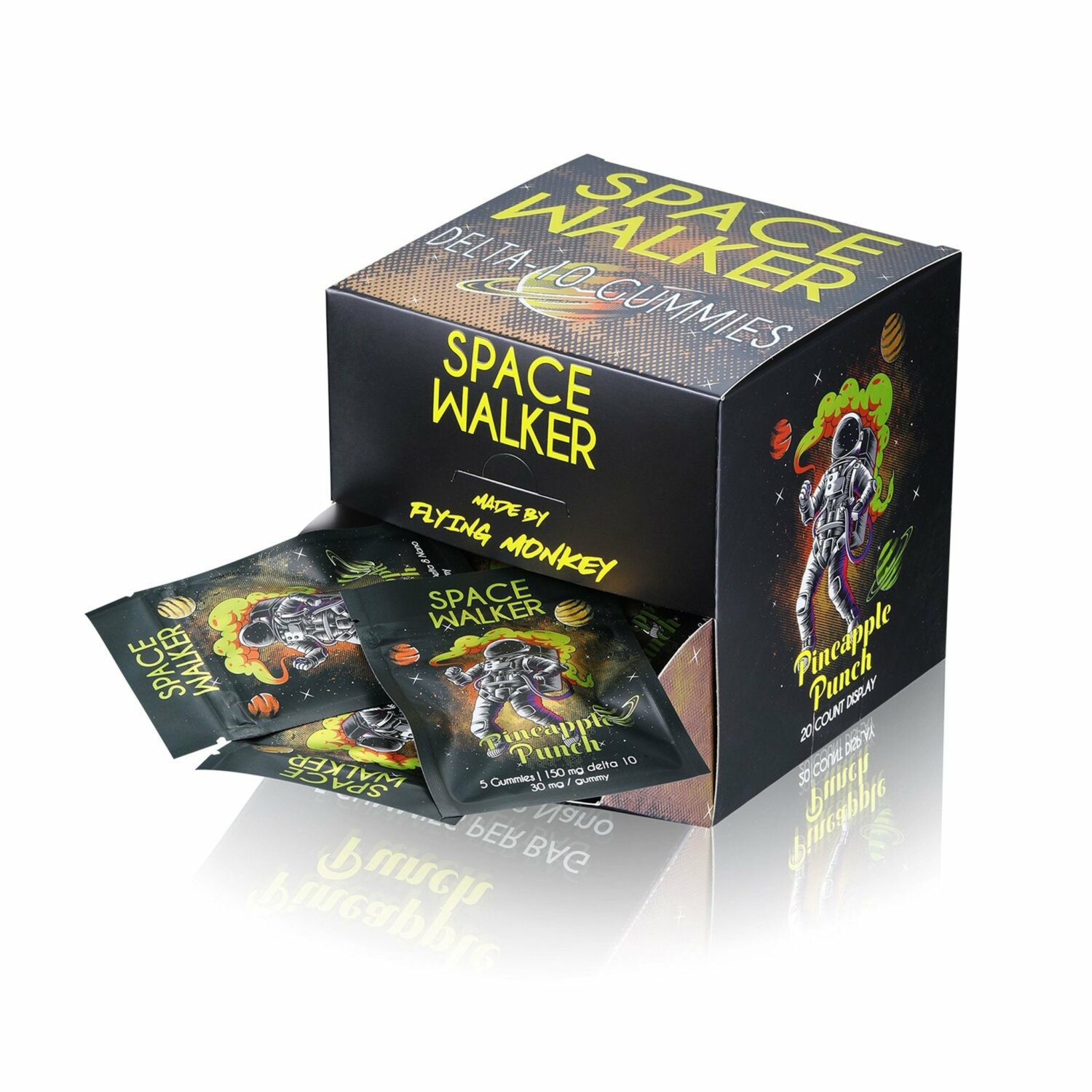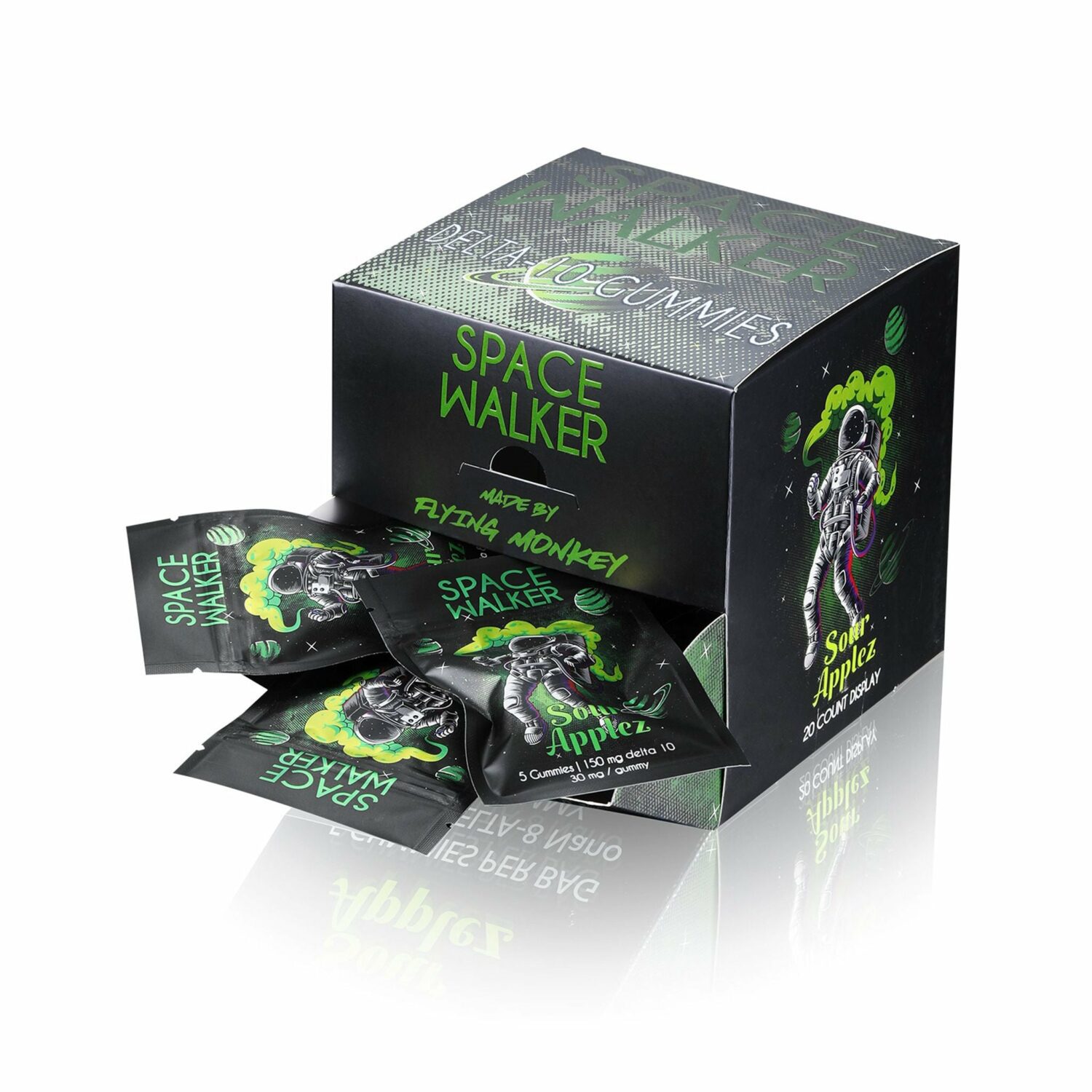 Space walker Delta 10 Gummies 5ct
$13.99
Tax Included. $8.50 flat rate shipping. Free shipping on orders $75+.
Secure Checkout With
Space Walker Delta 10 Gummies 5ct
Enjoy some fire gummies from Space Walker. Conveniently packaged in a 5ct bag. These D10 gummies are formulated and produced in house. Infused with Delta 10 distillate, enjoy the euphoric and uplifting feeling that these delta 10 edibles provide.
These delta 10 thc gummies are infused with high quality delta 10 distillate and enriched with Delta 8 THC. Enjoy 5 delicious flavors.
Delta 10 Gummy Flavors
Blue Dream
OG Mango
Pineapple Punch
Black Cherry
Sour Applez
Product Features:
30mg per gummy of Delta 10
150mg Delta-10 THC per bag
5 gummies per bag
Third Party Lab Tested
Under 0.03% Delta 9 THC
Click Here To View Delta-10 THC Lab Reports. 
D8Gas is on a mission! We are committed to exposing and promoting a variety of the highest quality brands and products that are excelling in the Delta 8 space today. We strive to provide an exceptional customer shopping experience. From access to a vast variety of the best brands and products through ordering and fulfillment-customer satisfaction is 100% guaranteed.
Our customers are assured to be gassed up and ready to lift off upon the arrival of their new product(s)! The D8Gas team thoroughly researches, tests, and rigorously quality-controls all the brands listed on D8Gas.com to ensure they meet the highest quality and health standards. Every product listed for sale has accessible lab reports providing research and information in support of claims.
These gummies are fine enough. They definitely work well. I just didn't get as high as i wanted to.
The flavor is excellent but when I bought them according to the photo it was a box and not a bag when I received the package thinking it was a box well it was not the opposite for the next one specify if it is a box or a bag and your products are excellent
My favorite edibles! I love the flavor and the consistency.
great product gotta hand it to space walker they are smacking good taste too!