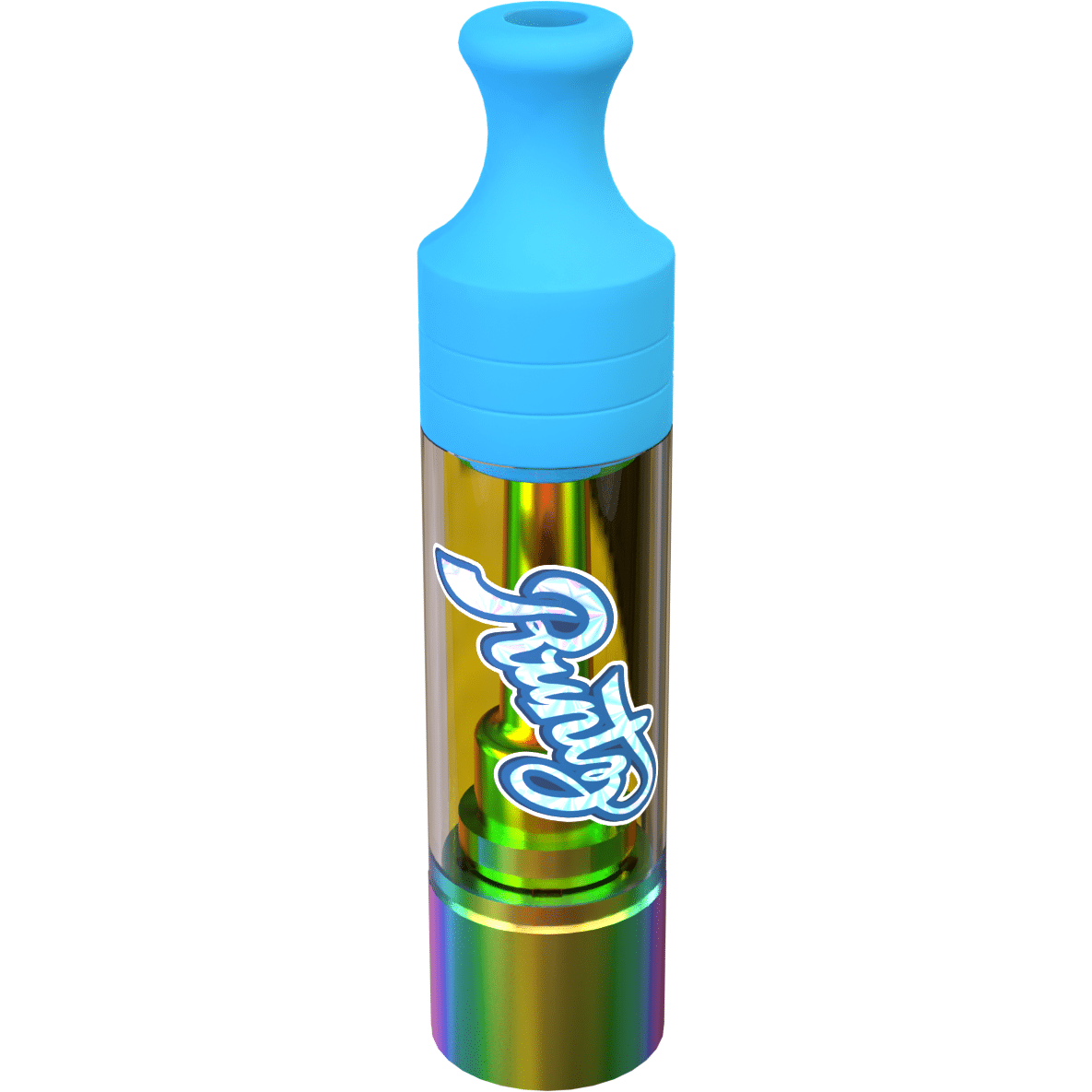 Runtz Delta 8 Cartridge 510
$19.99
Tax Included. $9 flat rate shipping. Free shipping on orders $50+.
Secure Checkout With
Runtz Delta 8 Cartridge
Packed with 1000mg of potent delta-8 thc distillate and organic terpenes these carts are hard hitting. Simply attach your 510 cartridge to any battery and vape away. The fruity flavors in these d8 carts will leave your tastebuds begging for more.
These vapes are available in 4 different flavor strains.
Runtz D8 Strains
Skywalker (Indica)- This strain is a cross of Mazar, Blueberry, and OG Kush.
Wedding Cake (Hybrid)- This strain is also known as Triangle Mints #23. Made by crossing Animal mints and Triangle Kush. Providing users with relaxing and euphoric effects that calm the body and mind. This strain was Leafly's strain of the year in 2019.
Blue Dream (Hybrid)- Producing a balanced high made by crossing Blueberry with Haze. Sativa dominant. Known for a balanced high, along with effects such as cerebral stimulation. Originated in California.
Sour Diesel (Sativa)- Also known as Sour D and Sour Deez. A very popular Sativa strain.
Product Features:
Made in the USA
Third Party Lab Tested
1000mg of Delta-8 THC
4 Flavors
Click Here To View Lab Reports.
D8Gas is on a mission! We are committed to exposing and promoting a variety of the highest quality brands and products that are excelling in the Delta 8 space today. We strive to provide an exceptional customer shopping experience. From access to a vast variety of the best brands and products through ordering and fulfillment-customer satisfaction is 100% guaranteed.
Our customers are assured to be gassed up and ready to lift off upon the arrival of their new product(s)! The D8Gas team thoroughly researches, tests, and rigorously quality-controls all the brands listed on D8Gas.com to ensure they meet the highest quality and health standards. Every product listed for sale has accessible lab reports providing research and information in support of claims.
Runtz Delta 8 Cartridge 510
Put me in Fantasy Land…
The flavor is Superb. Sweet just like a Wedding Cake. It seven lingers around after you've exhaled…
The packaging is Beautiful. It comes in a side opening box. With a Rainbow cartridge.
I went into my Bubble World after Toking a few times. This is my Most Favorite place to be. My Fantasy Land.
I put the heating pad on my back and let my Mind just Wonder- to Future Dreams and Old Memories… I **** a BitterSweet Calm inside me…
I will be purchasing this again… 8 1/2-10
I was shocked
I was quite shocked at how I could **** it in the first puff. It makes my head warm. I love it.
Skywalker
Awesome
Cart is cool looking. Lasts a very long time. Taste is great will continue to get this brand.
Love it!
Such a great flavor! Even better ****!