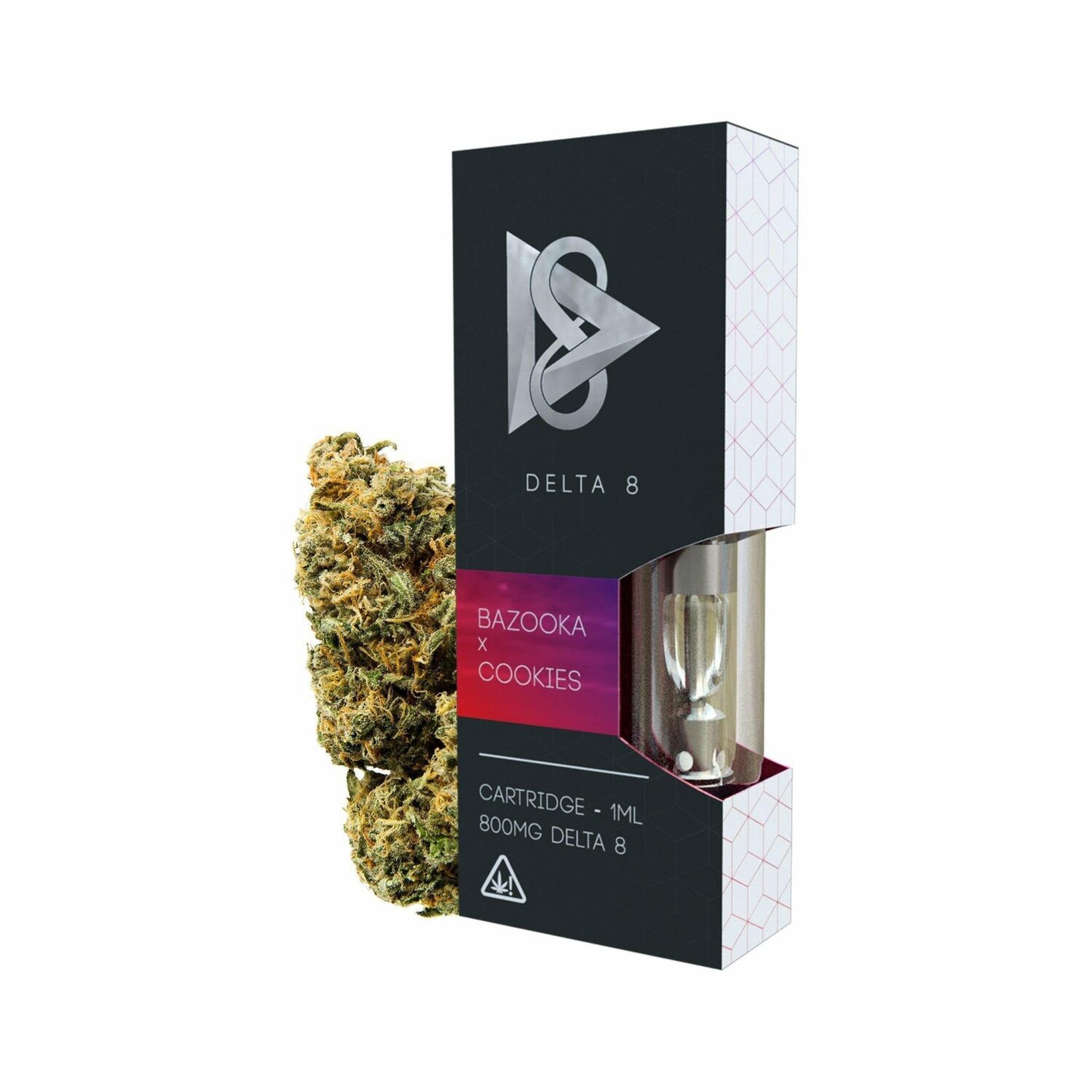 D8 Nekter Farms Delta 8 Vape Cartridge 1G
Tax Included. $9 flat rate shipping. Free shipping on orders $50+.
Secure Checkout With
24/7 Customer Service
100% US Grown Hemp
All Products Third-Party Lab Tested
Same-Day Shipping with Discreet Packaging
D8 Co Delta 8 Cartridge
Perfect for both Delta-8 connoisseurs and newbies, Nekter Farms' 1 gram Delta-8 cartridges are the real deal on the market right now. Using authentic CCELL® technology, these carts are packed with premium Delta-8 distillate and just the perfect amount of terpenes, guaranteeing a medley of distinctive flavors while also providing a unique and euphoric high.
These vape cartridges are available in 4 different flavor strains.
D8 Co Strains
Acai X Gelato A refreshing swirl of berry sweet cream highlights this unique terpene scoop.
Gelato [HYBRID]: Gelato is an extremely well known hybrid strain cultivated by crossing Sunset Sherbet and Thin Mint Girl Scout Cookies.
Bazooka X Cookies An explosion of the two hottest terpenes on the block leaving a carnage carpet of doughy sweetness.
Girl Scout Cookies [HYBRID]: Girl Scout Cookies is an Indica-dominant hybrid bred by crossing OG Kush with Durban Poison.
Gusherz X Runtz The two winners of strains of the year mixed into an ultrapotent terpene delight.
Runtz [HYBRID]: Runtz is a famous and rare hybrid strain bred by crossing Zkittles with Gelato, giving it an elite status in the cannabis community.
Orange X Zkittlez Delicate candy notes maximize the subtle notes of the terpenes to deliver a candy bowl full of bliss.
Zkittles [HYBRID]:Zkittles is the Indica-dominant strain bred from a mix of Grape Ape and Grapefruit that produces a candy flavored strain.
Product Features:
1 Full Gram of Delta-8 THC
Authentic CCELL Technology Cartridge
1mL Tank
Third party Lab Tested
Less than 0.3% Delta-9 THC
Ingredients: Delta-8 Distillate, Terpenes, Flavoring
Recommended Use: Consult with a physician before using this product.
Warning: Must be 21 years of age. Do not use this product while pregnant or breastfeeding.
When Using This Product: Do not drive or operate heavy machinery. 
Click here to view Delta 8 Lab Reports.
D8Gas is on a mission! We are committed to exposing and promoting a variety of the highest quality brands and products that are excelling in the Delta 8 space today. We strive to provide an exceptional customer shopping experience. From access to a vast variety of the best brands and products through ordering and fulfillment-customer satisfaction is 100% guaranteed.
Our customers are assured to be gassed up and ready to lift off upon the arrival of their new product(s)! The D8Gas team thoroughly researches, tests, and rigorously quality-controls all the brands listed on D8Gas.com to ensure they meet the highest quality and health standards. Every product listed for sale has accessible lab reports providing research and information in support of claims.