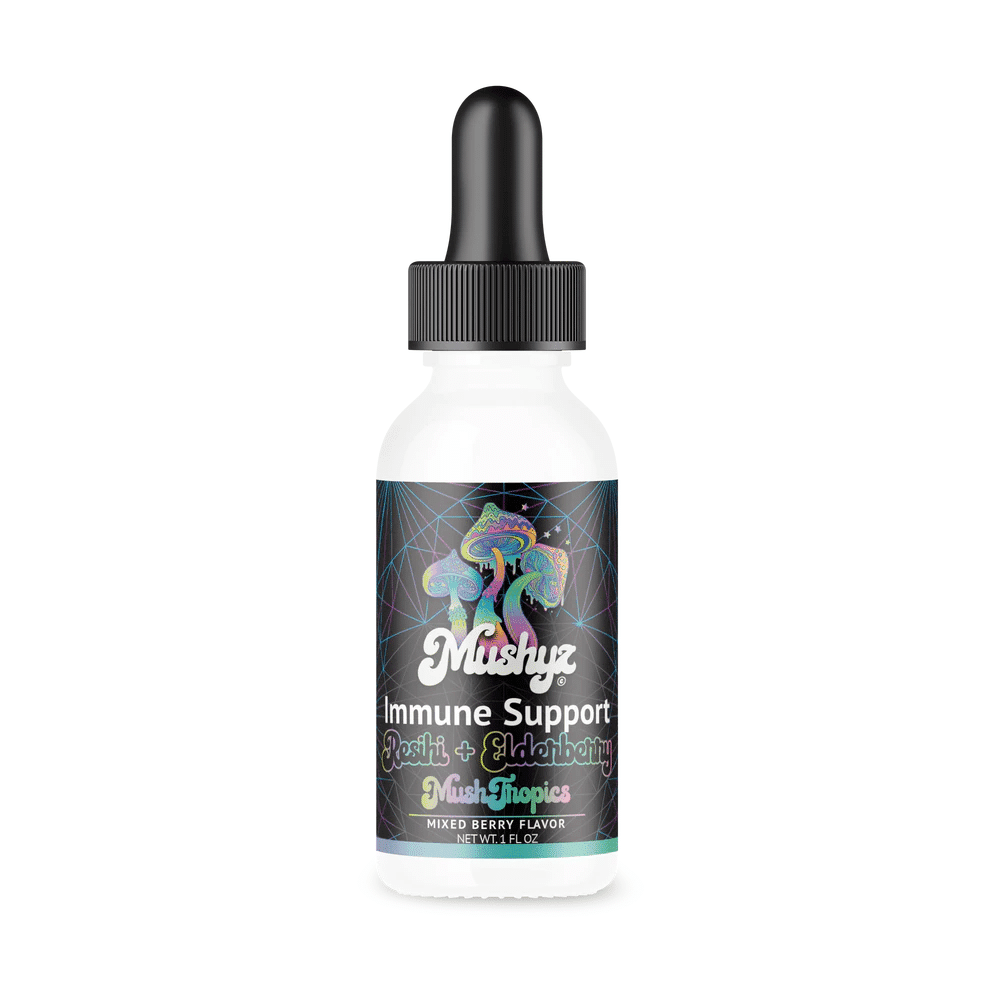 Mushyz Immune Support
Tax Included. $9 flat rate shipping. Free shipping on orders $50+.
In stock
Secure Checkout With
Mushyz Immune Support
This mushroom blend extract is also mixed with nootropics in an act oil carrier with natural flavoring. This high quality MushTropics is organically sourced. The Reishi and Elderberry blend help promote a stronger immune system.
This oil is also blended with organic lemons. This mushroom oil can help fight the body against colds, flu, and other common ailments. Reishi has immune enhancing properties that come in quite handy when the body is fighting off infections. Therefore, when you combine Elderberry and Mushroom supplements, what you effectively have is a product that helps to shorten the lifespan of colds and flu.
Mushyz Immune Support Flavor
Mixed Berry Flavor
Product Features:
1 oz
Fresh Berry Flavor
Made In The USA
Mushroom & Nootropic
Ingredients: MCT Oil, L-Theamine, Reishi Mushroom Extract, Elderberry Natural Flavoring