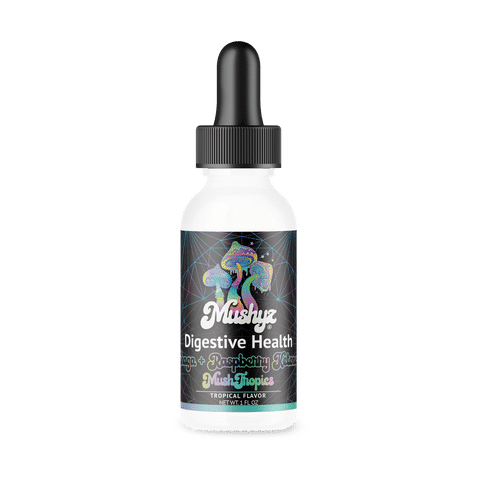 Mushyz Digestive Health Chaga
Tax Included. $9 flat rate shipping. Free shipping on orders $50+.
Out of stock
Want to be notified when this product is back in stock?
Secure Checkout With
Mushyz Digestive Health Chaga
Check out this new blend of mushroom extract oil and nootropics with natural flavoring. Mushtropics brings you the power of mushrooms at an affordable cost. All of Mushyz ingredients are organically sourced.
Chaga and Raspberry Ketones helps promote a healthier digestion by supporting a healthy metabolism.
Mushyz Digestive Health Oil Flavor
Tropical Flavor
Product Features:
1 oz
Fruity Tropical Flavor
Raspberry Ketones
Natural Flavoring
Made In The USA
Ingredients: MCT Oil, Mushroom Extract, Raspberry Ketones, Natural Flavoring.
tasty
very tasty, good for my digestion.
Mush
I love it. It's tasty,potent.