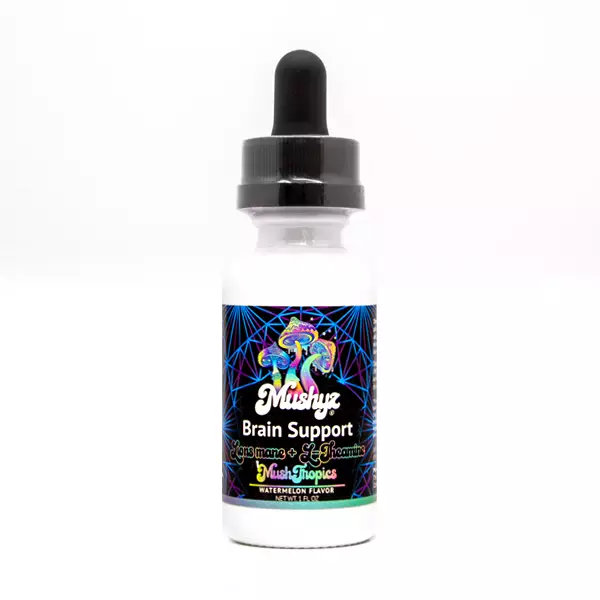 Mushyz Brain Support Lions Mane
Tax Included. $9 flat rate shipping. Free shipping on orders $50+.
Out of stock
Want to be notified when this product is back in stock?
Secure Checkout With
Mushyz Brain Support
Check out this organic Mushroom tincture from Mushyz. All of the extracts used in this tincture are organically sourced. Lions Mane mushroom blend can help promote a healthier brain and memory function. This tincture comes pre filled in a 1 ounce glass bottle.
Mushyz brain support is currently only available in one flavor.
Mushyz Brain Support Flavor
This mushroom tincture is available in a fresh watermelon flavor.
Product Features:
1 oz
Made In The USA
Organic Ingredients