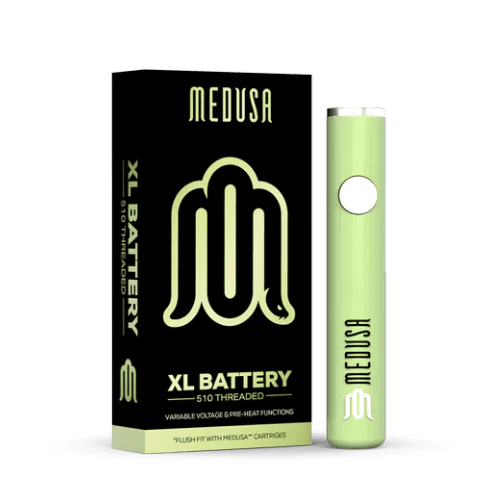 Medusa XL Battery 510 Threaded
$18.00
Tax Included. $9 flat rate shipping. Free shipping on orders $75+.
Secure Checkout With
Medusa 510 Thread Battery
Medusa XL Battery was not only designed to feel and look extremely sleek, but to also get the strongest and smoothest draws out of your cartridge- all without burning the distillate. This battery also contains a variable voltage feature so that you can customize how hard each puff will be. It is also 510 threaded like most cartridges offered in the market and has a perfect flush fit with any Medusa cartridge. These batteries come in a stylish green or black finish.
Simply attach the cartridge and fire away!
Medusa 510 XL Battery Colors:
Product Features:
400mAh battery
2.8v or 4.2v variable voltages
Lithium-ion
Suitable for use with 510 threaded cartridges
Micro USB charge port