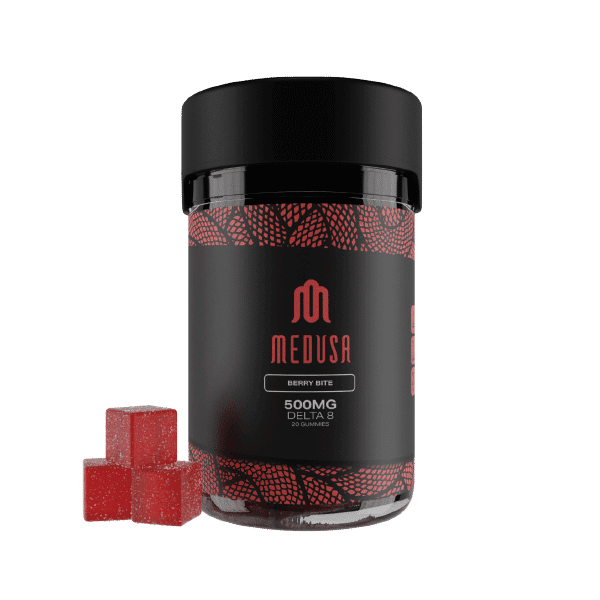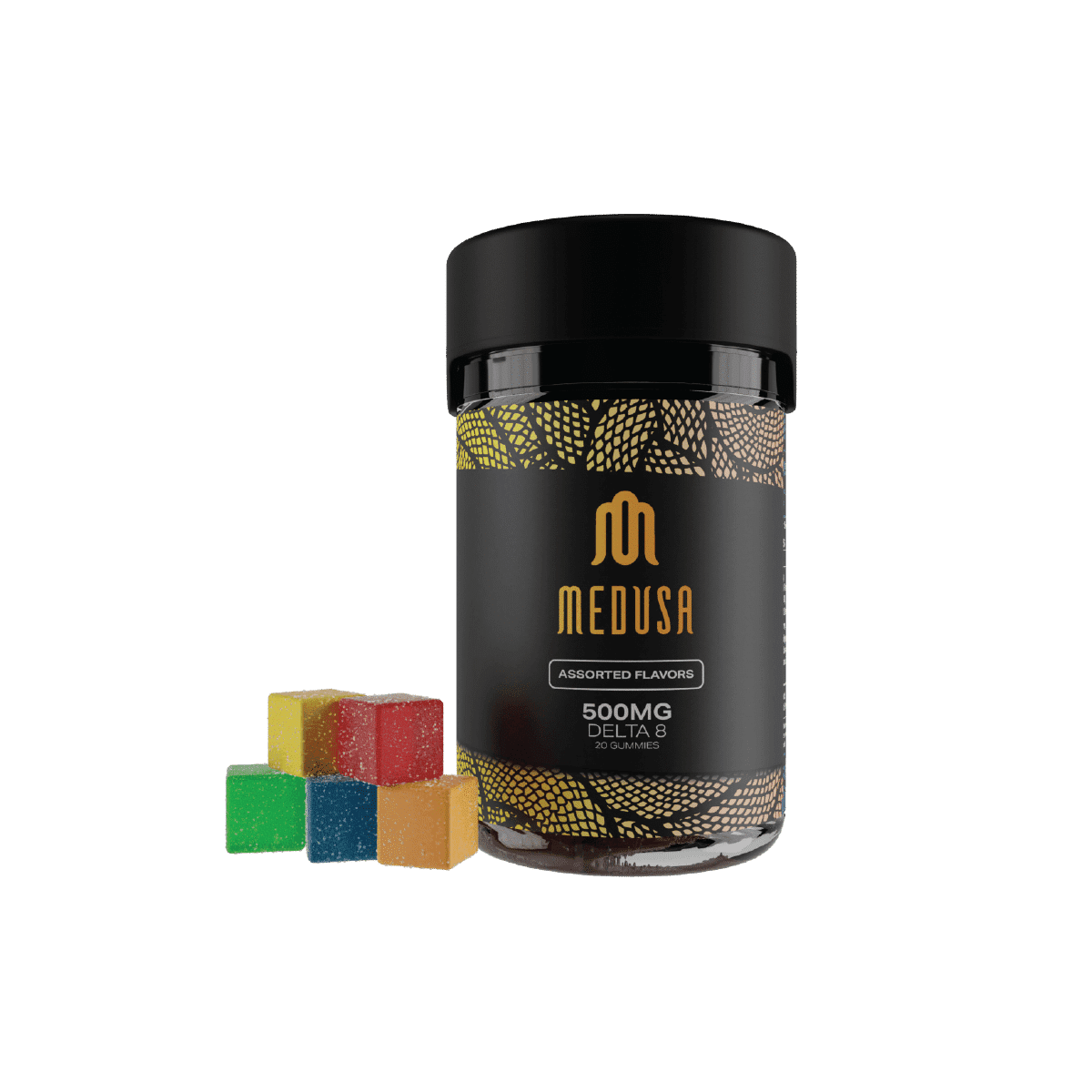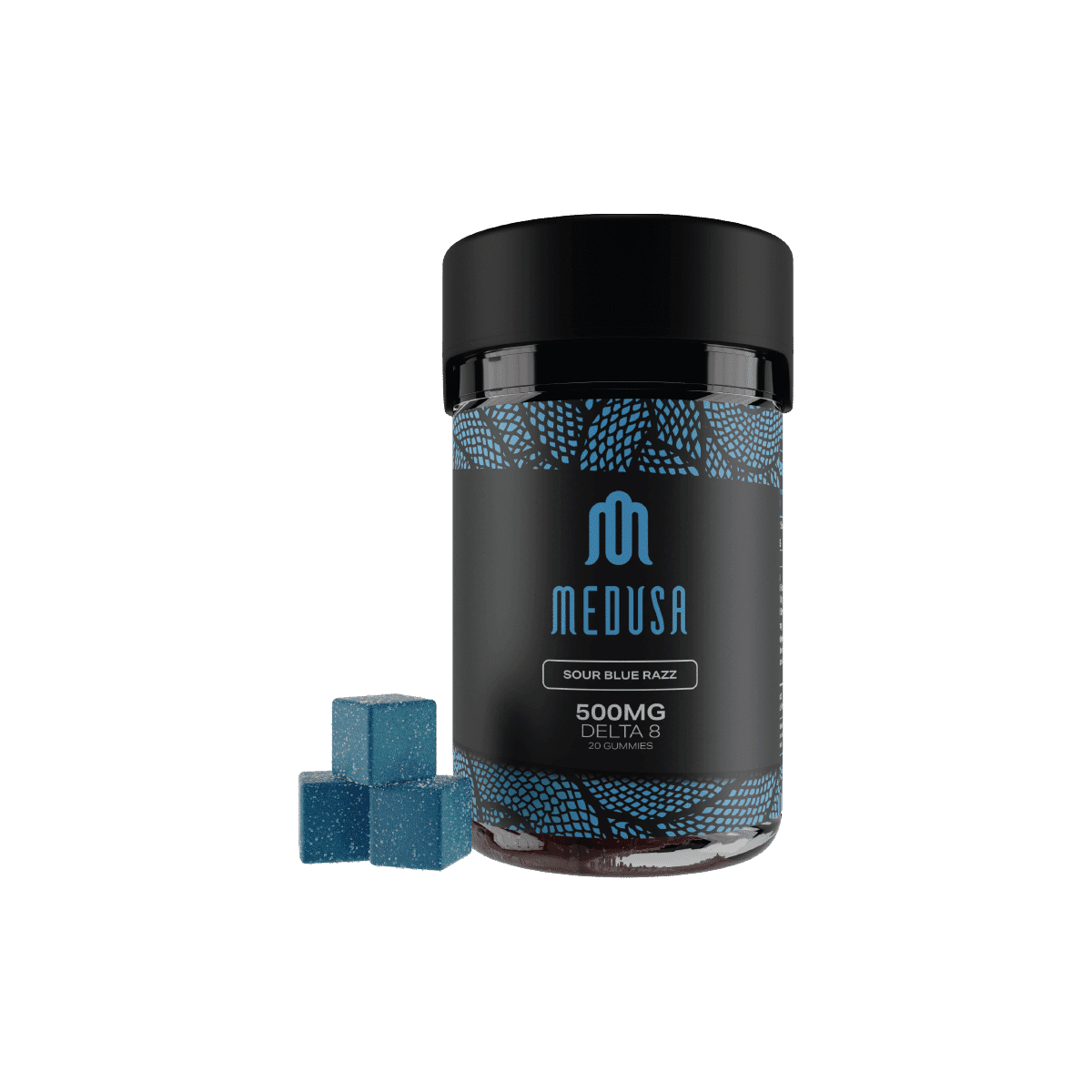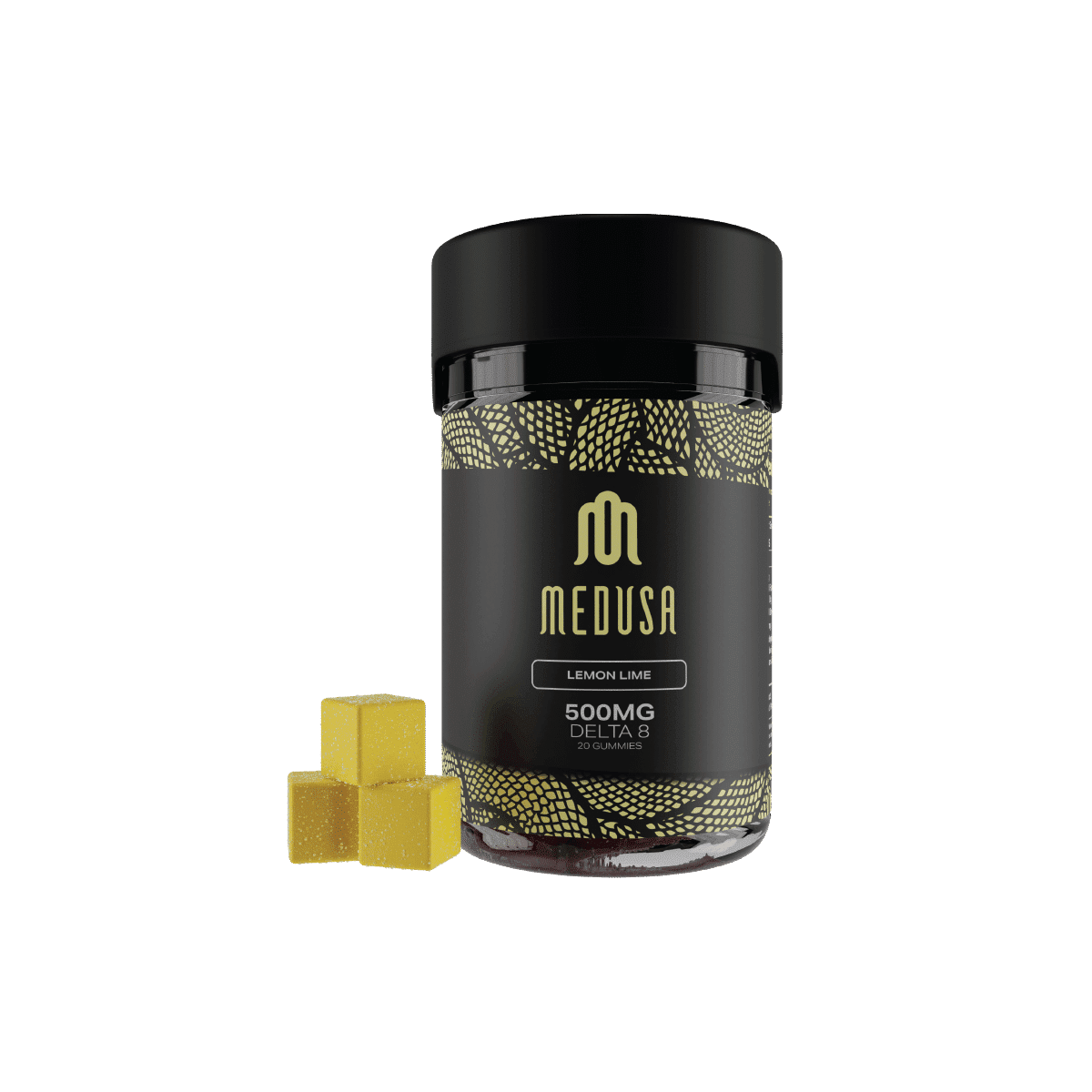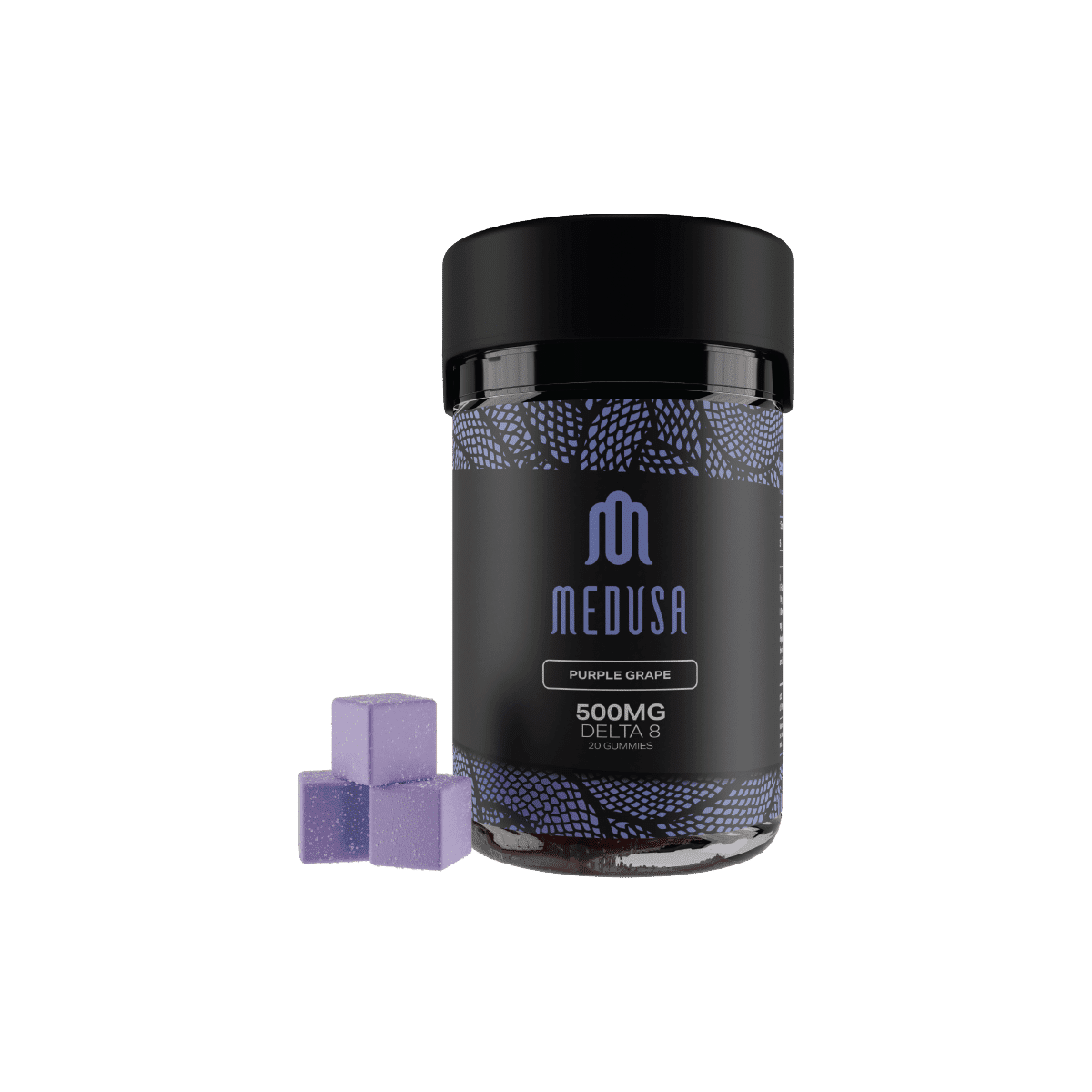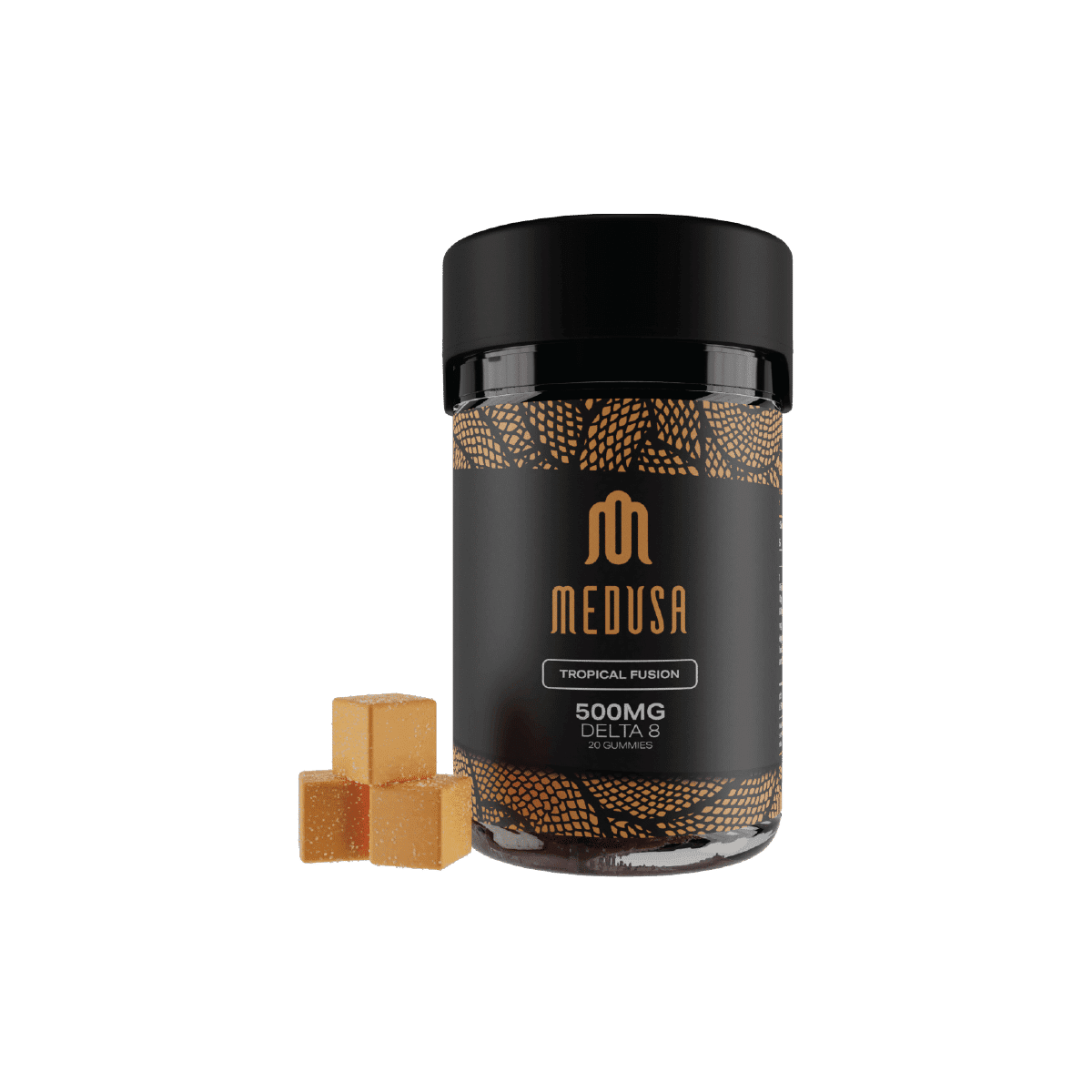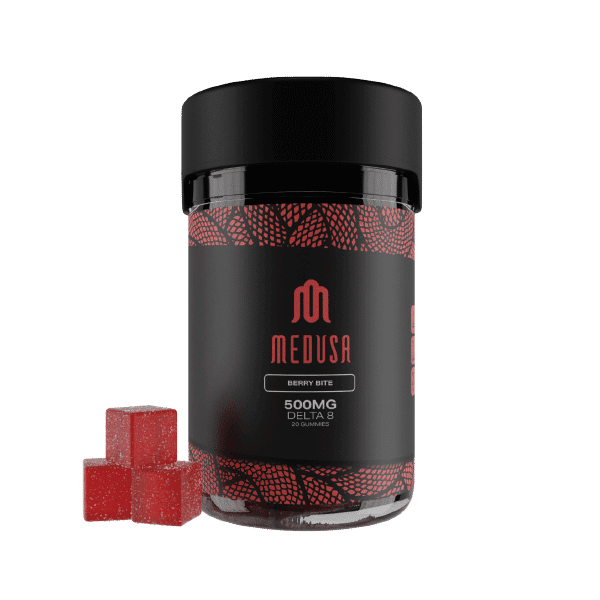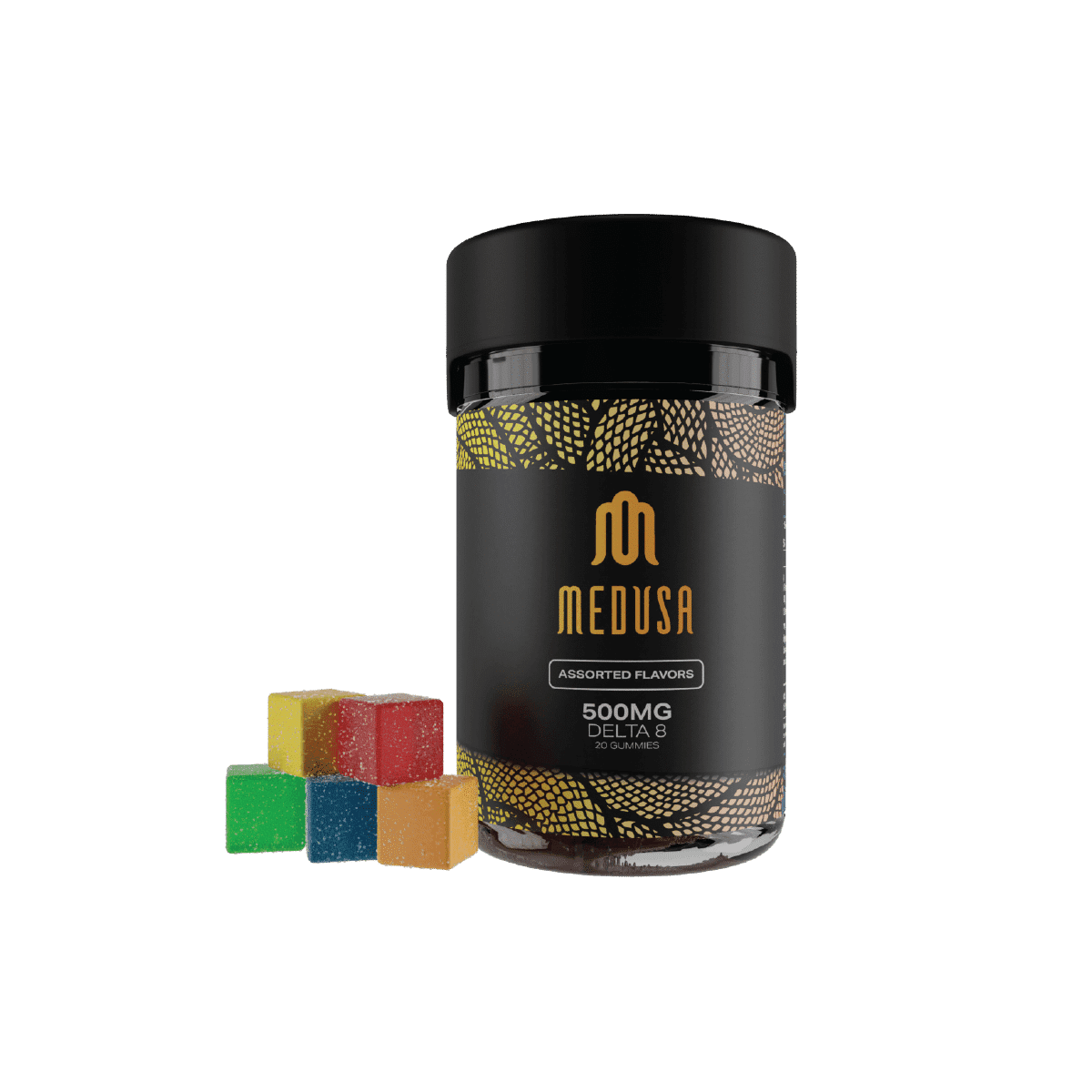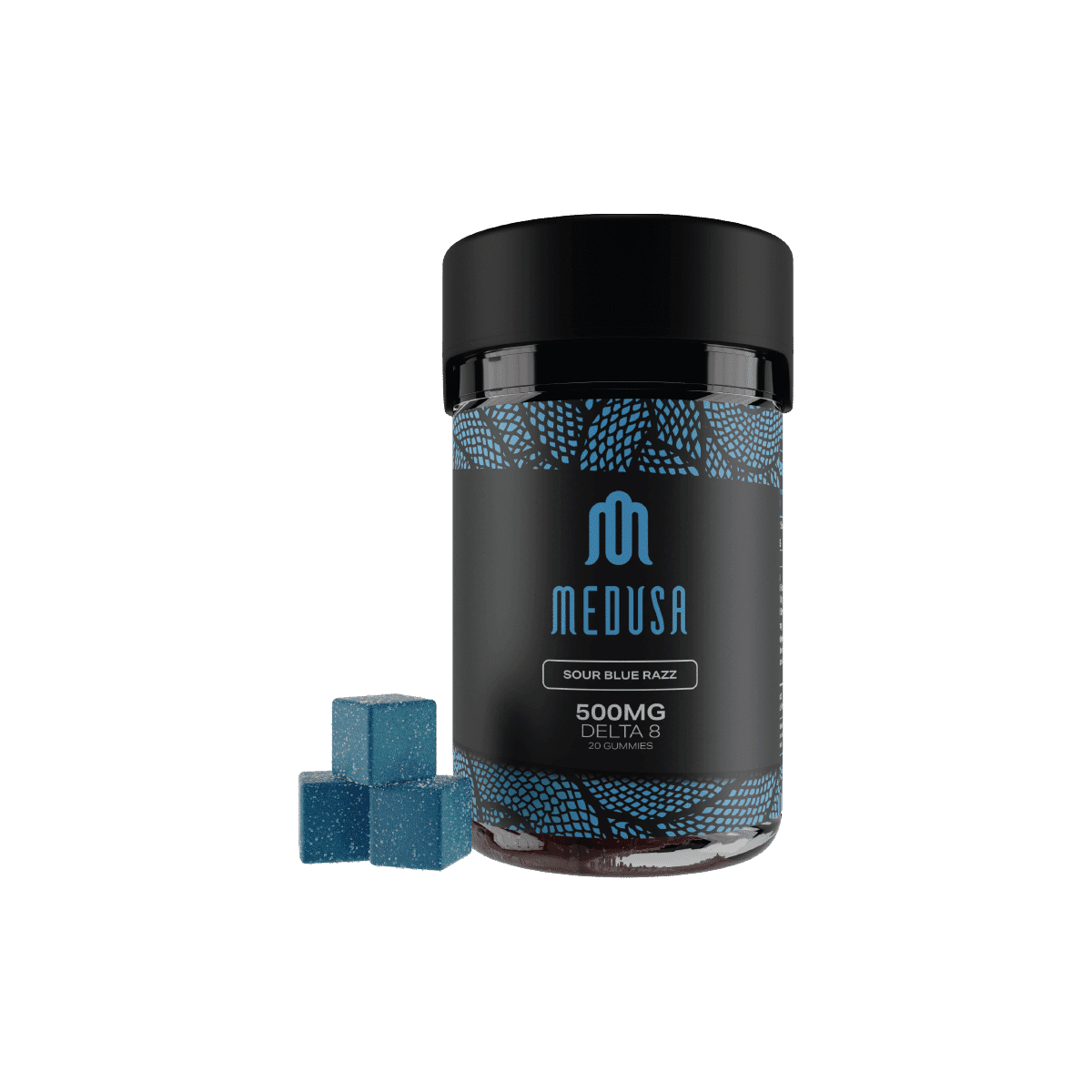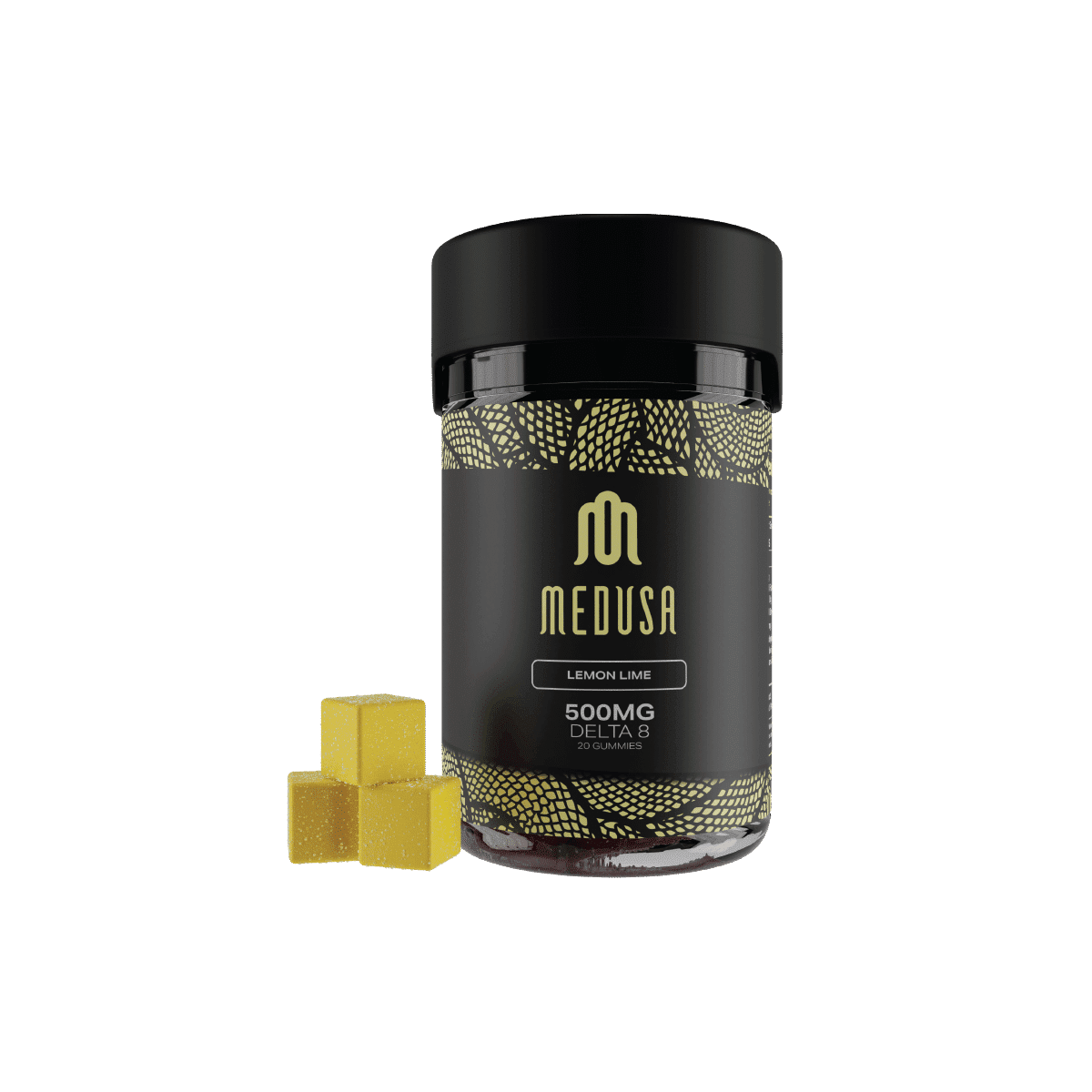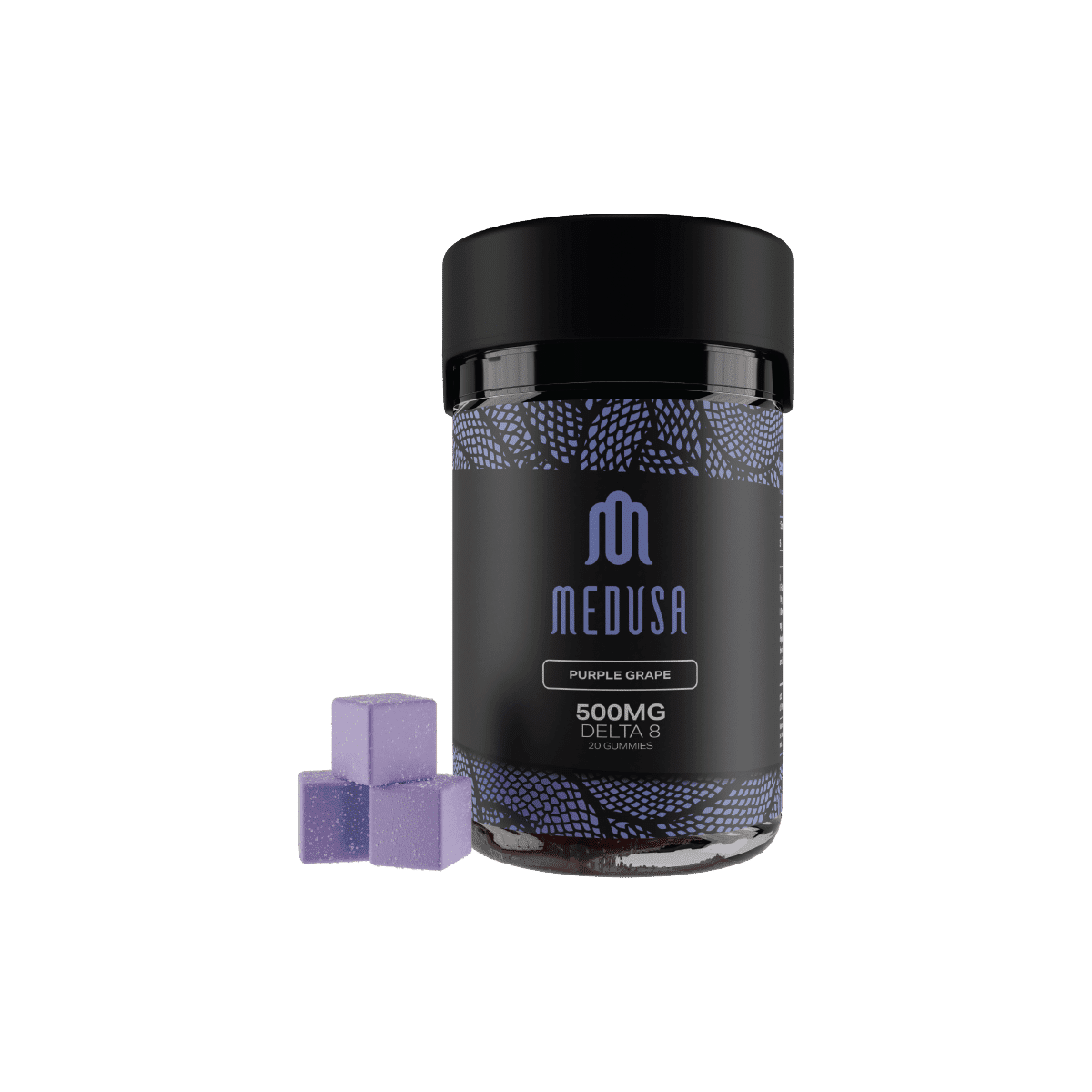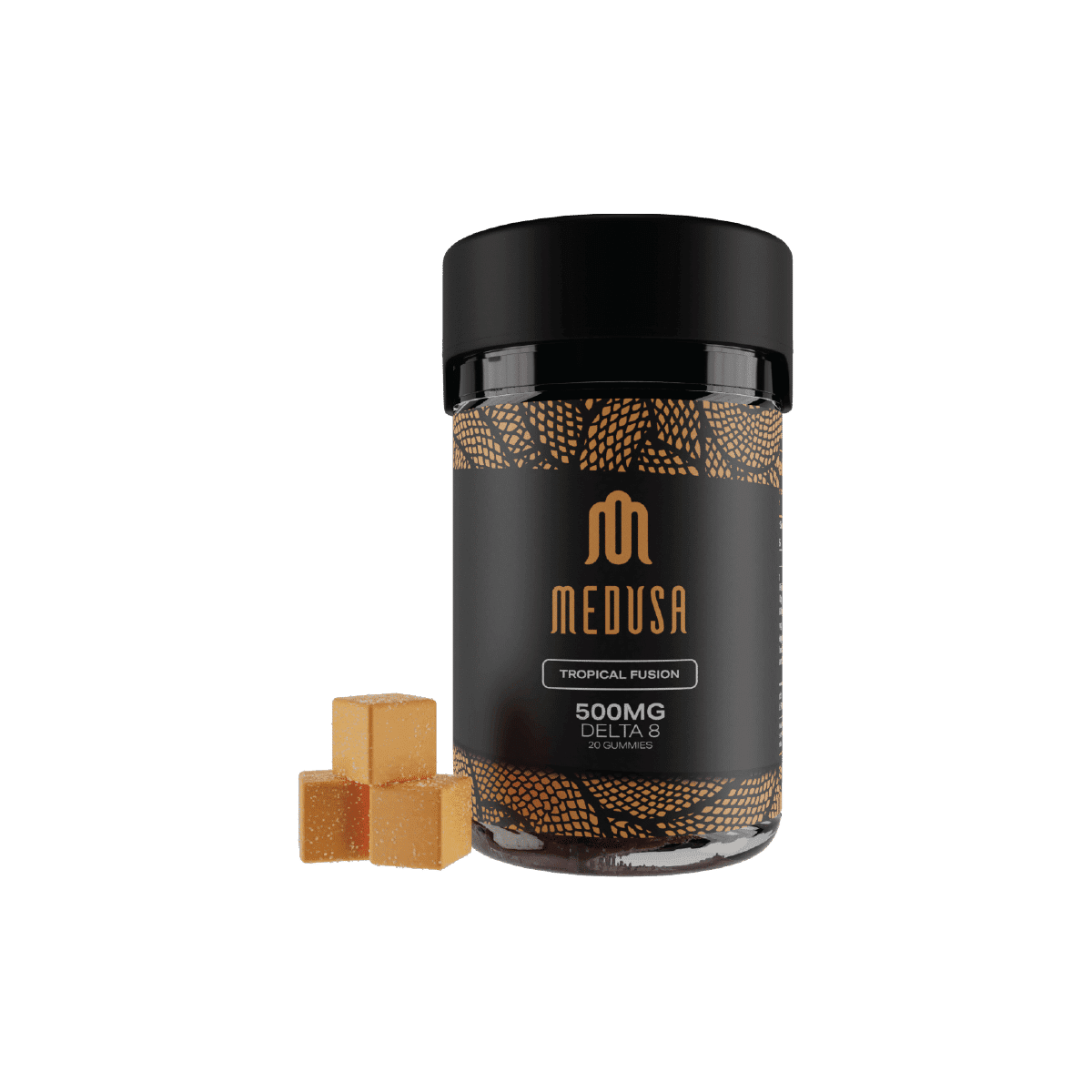 Medusa Delta 8 Gummies 20 pack 500mg
Tax included. Shipping calculated at checkout.
Secure Checkout With
Medusa Delta 8 Gummies
Medusa Delta 8 Gummies will propel you straight to summer time chill when the living is easy and the days are for kicking back! Take a bite of a Medusa D8 Gummy and kick back.
These delicious bites come in 7 different juicy flavors. You are guaranteed to find one that you will love.
Medusa D8 Gummy Flavors
BERRY BITE:
Sweet yet sour strawberry sour belt candy. (Organic & Kosher)
MAMBA MELON
A Juicy yet mouth puckering watermelon.
TROPICAL FUSION
A tropical medley of succulent mangos and juicy pineapple.
SOUR BLUE RAZZ
A mouth puckering sour blue raspberry.
LEMON LIME
A sweet yet tart lemon lime.
PURPLE GRAPE
A Juicy concord candy grape.
ASSORTED FLAVORS
An assorted medley: Sour Blue Razz, Purple Grape, Tropical Fusion, & Lemon Lime.
Product Features:
25mg of Delta 8 per Gummy
20 Gummies per Container
Third party Lab Tested
Less than 0.3% Delta 9 THC
Click here to view Lab Reports.
Ingredients: Sugar, Corn Syrup, Pectin, Sunflower Oil, Water, Flavoring, Sodium Citrate, Sodium Acid Sulfate, Citric Acid, Natural and Artificial Food Coloring, 25mg Delta 8 THC, and Plant-derived Terpenes.
Recommended Use: Consult with a physician before using this product.
Warning: Must be 21 years of age. Do not use this product while pregnant or breastfeeding.
When Using This Product: Do not drive or operate heavy machinery. Do no use while pregnant or breastfeeding. Products may only be possessed or consumed by persons 21 years of age or older. Keep out of reach of children.
D8Gas is on a mission! We are committed to exposing and promoting a variety of the highest quality brands and products that are excelling in the Delta 8 space today. We strive to provide an exceptional customer shopping experience. From access to a vast variety of the best brands and products through ordering and fulfillment-customer satisfaction is 100% guaranteed.
Our customers are assured to be gassed up and ready to lift off upon the arrival of their new product(s)! The D8Gas team thoroughly researches, tests, and rigorously quality-controls all the brands listed on D8Gas.com to ensure they meet the highest quality and health standards. Every product listed for sale has accessible lab reports providing research and information in support of claims.
Only logged in customers who have purchased this product may leave a review.
Decent Enough
The edibles from this site all either seem to not work, or be really weak. But these came out okay.
Excellent customer service, great product!