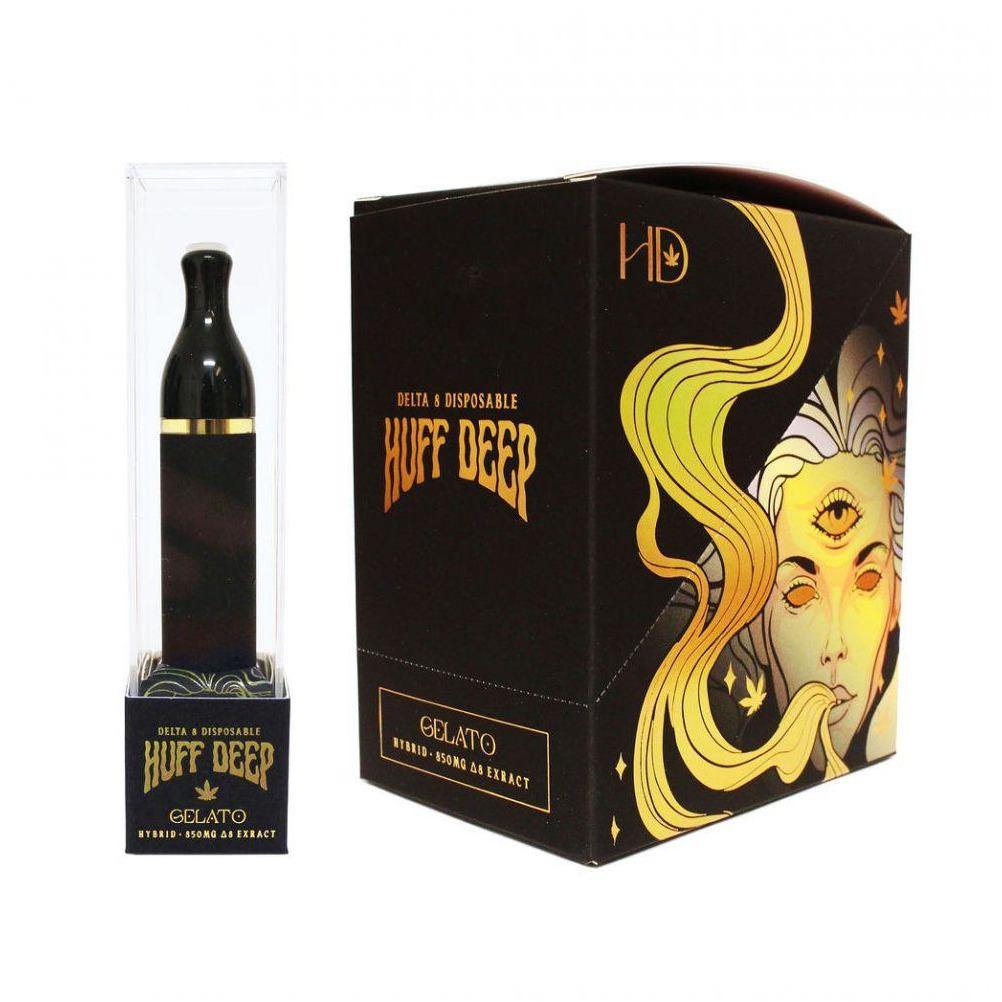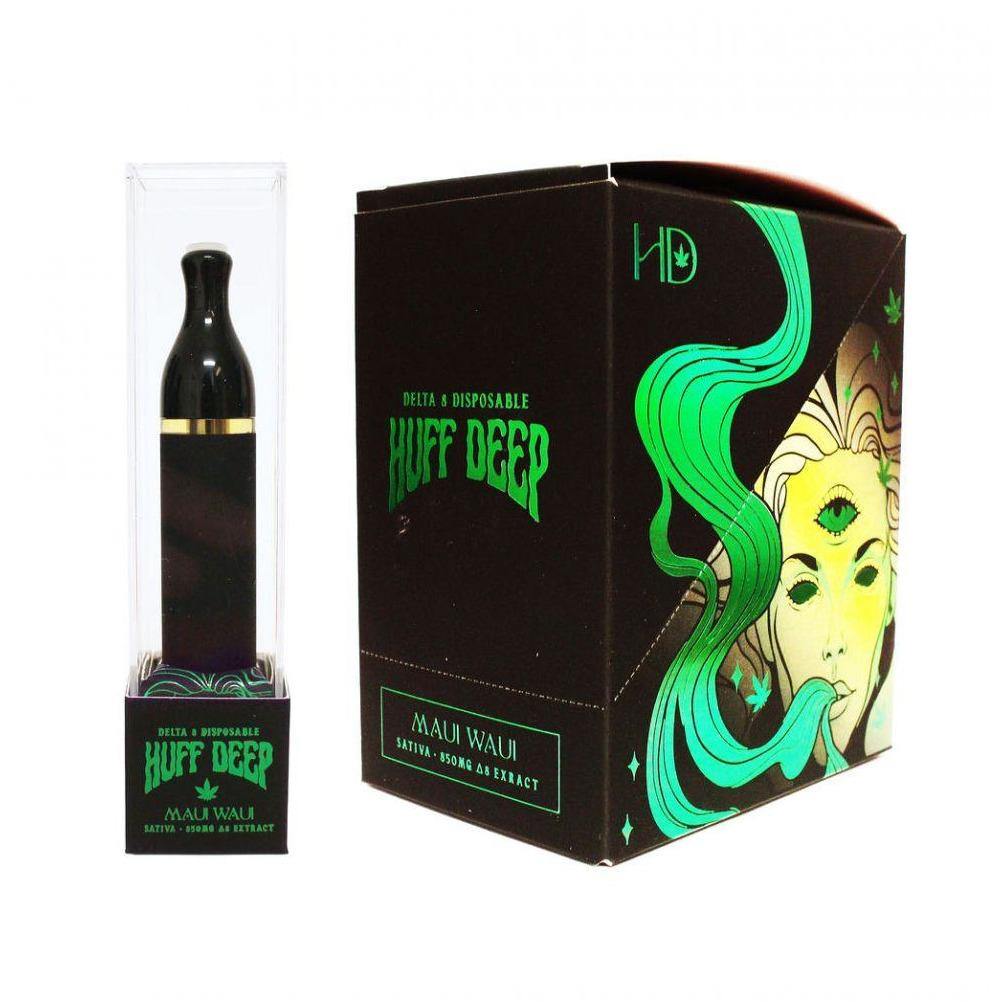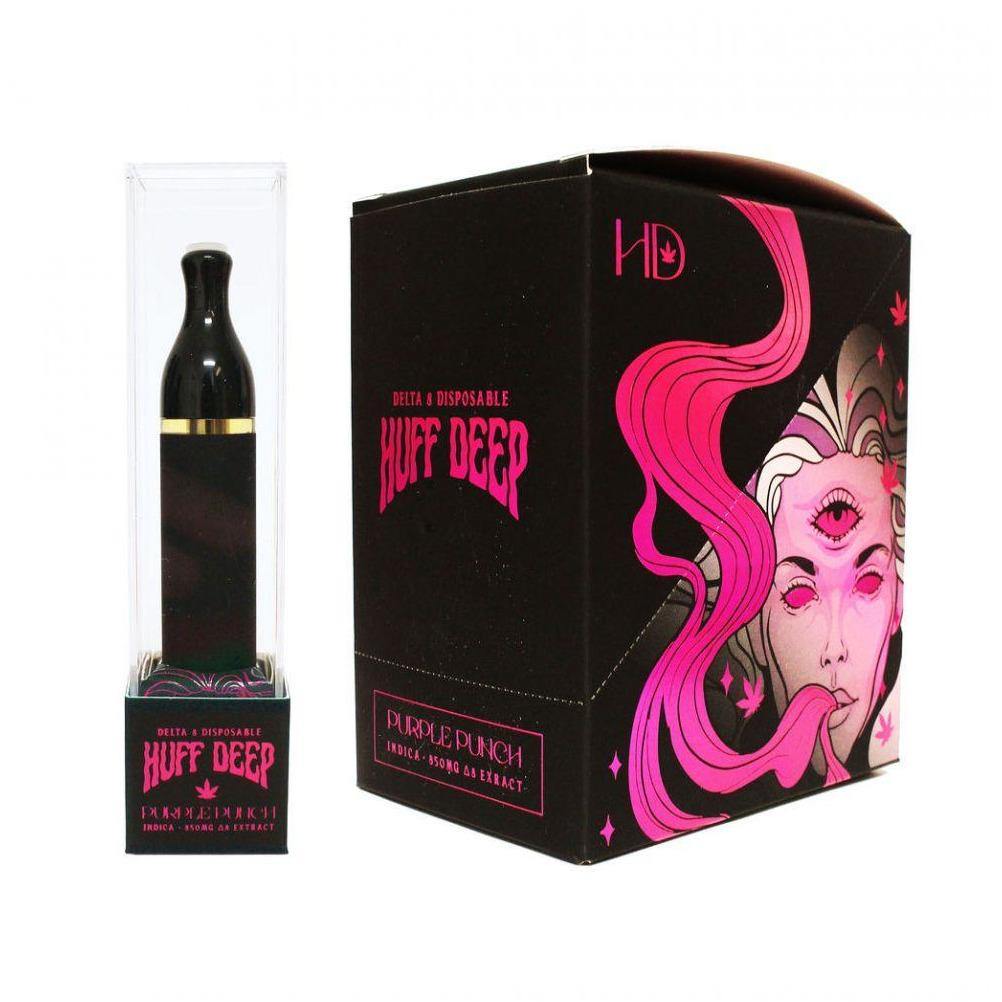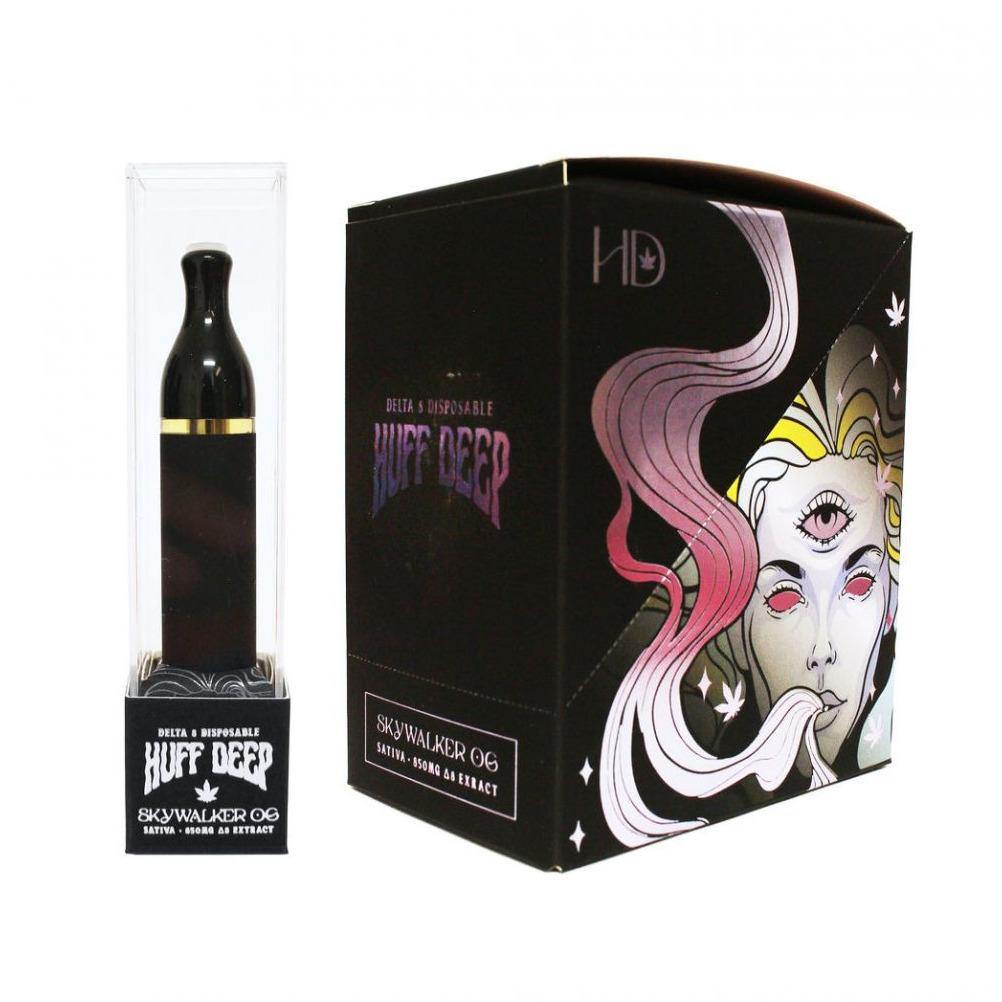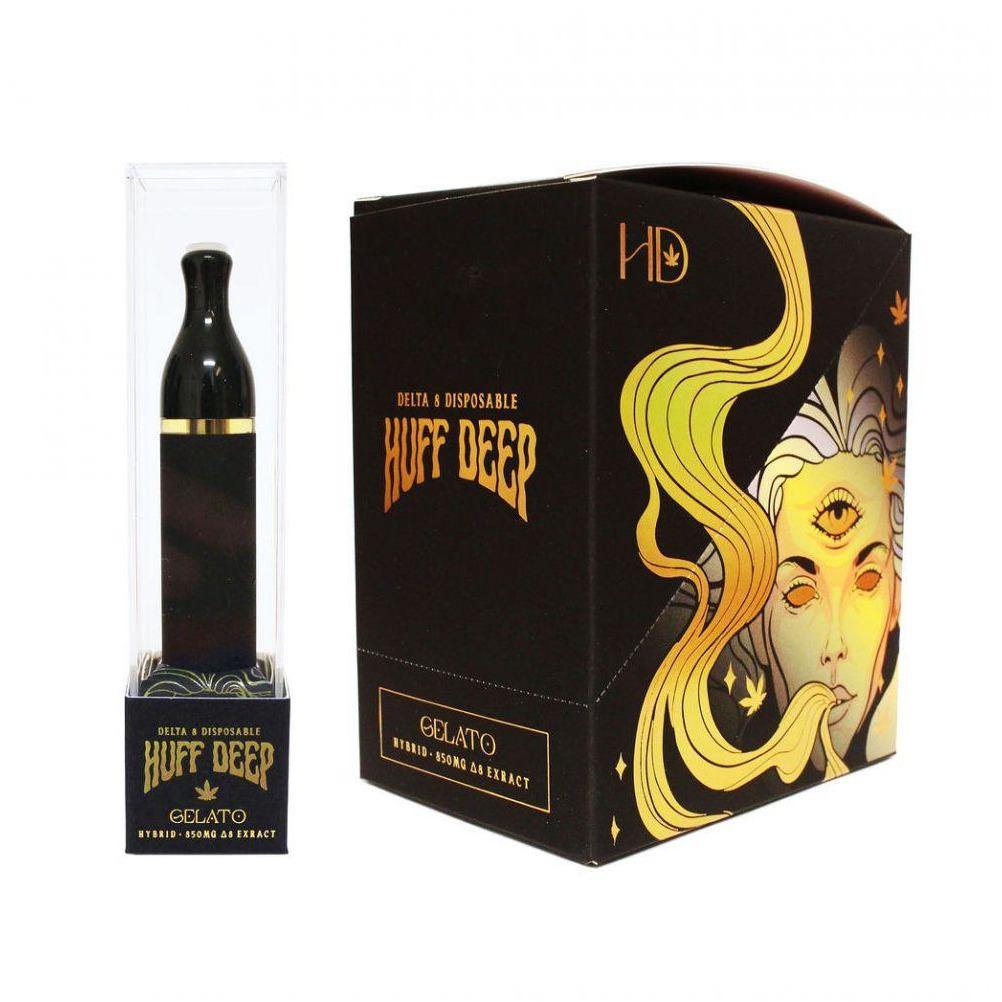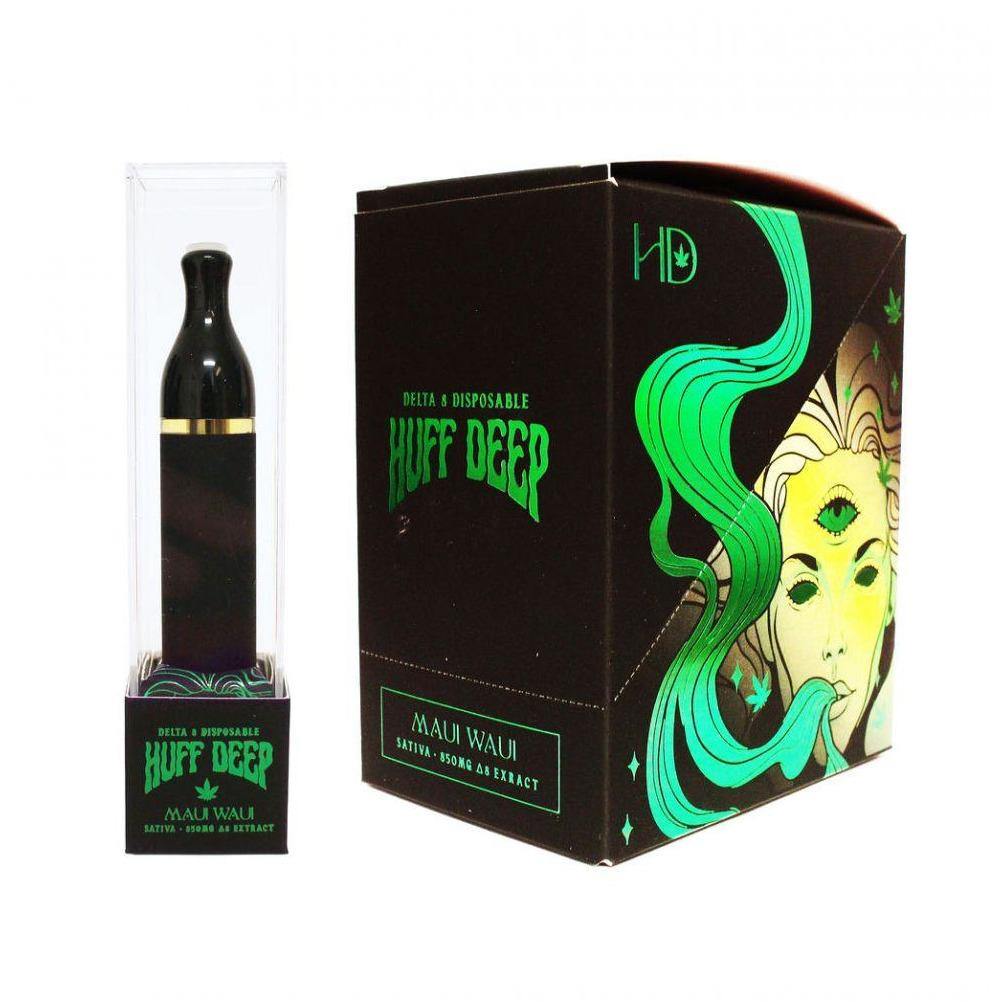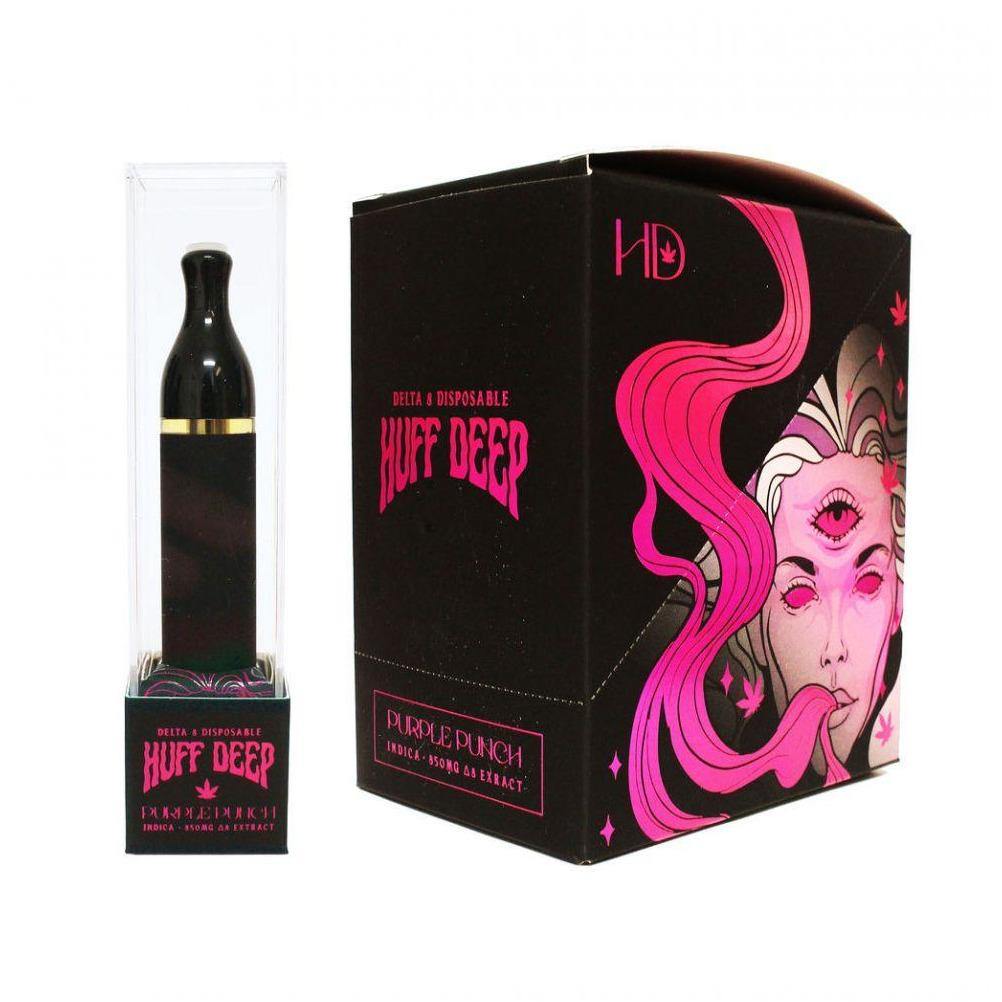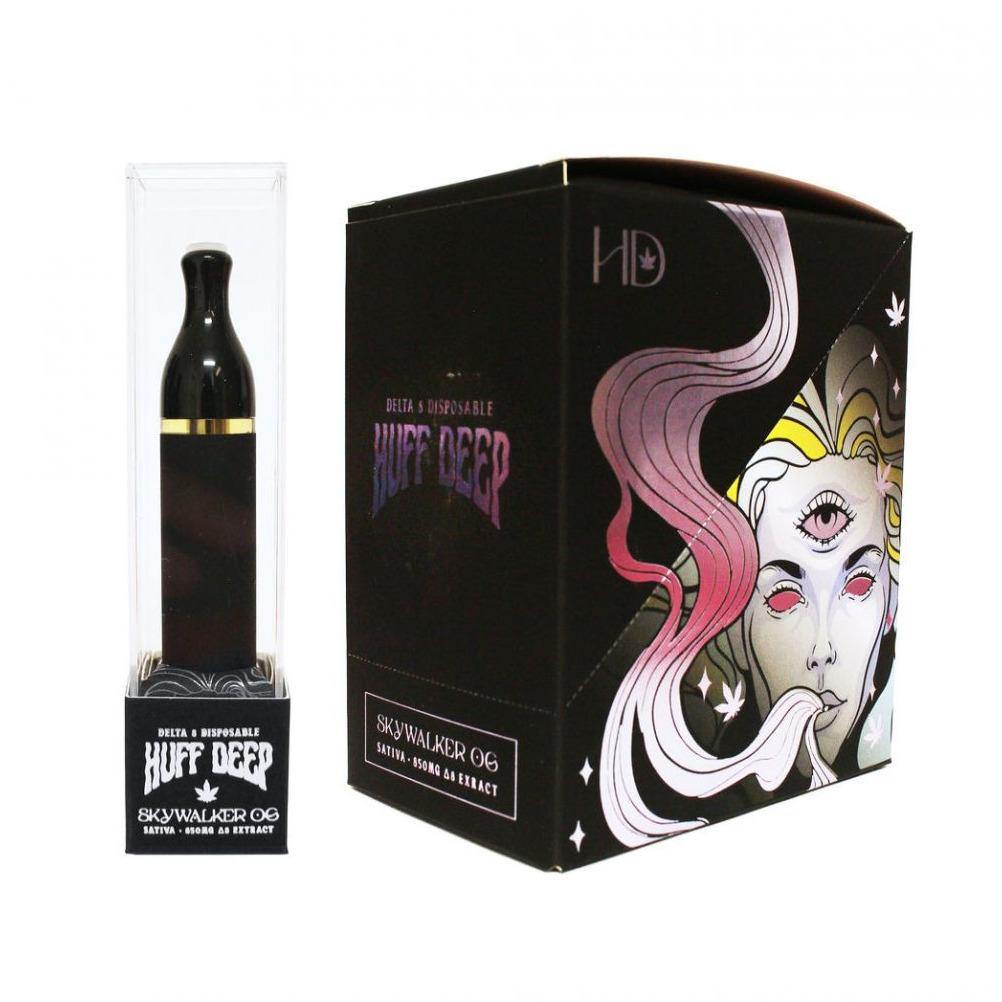 Huff Deep Delta 8 Vape Disposable 850mg
$20.00
Tax Included. $8.50 flat rate shipping. Free shipping on orders $75+.
Secure Checkout With
HUFF DEEP DELTA 8 VAPE DISPOSABLE
Huff's Deep's exceptional Delta 8 distillate is available in a pre-charged vaporizer. This Huff Deep Delta 8 vape disposable is ready to use right of the box.
These vape disposables contain 850mg of Delta 8 THC oil. A 600maH pre-charged battery, gives cannabis users a life span of 800 puffs. These D8 disposables is one of the most flavorful and convenient ways of consuming a serving of Delta 8 THC.
Huff Deep Delta 8 Strains
Blue Dream
Gelato
Maui Waui
Purple Punch
Skywalker OG
Product Features:
850mg D8 Disposable
Pre Filled
Pre Charged
Made In The USA
Third Party Lab Tested
Click here to view Lab Reports.

Ingredients: Delta-8 Distillate, Natural Terpenes
Recommended Use: Consult with a physician before using this product.
Warning: Must be 21 years of age. Do not use this product while pregnant or breastfeeding.
When Using This Product: Do not drive or operate heavy machinery. 
D8Gas is on a mission! We are committed to exposing and promoting a variety of the highest quality brands and products that are excelling in the Delta 8 space today. We strive to provide an exceptional customer shopping experience. From access to a vast variety of the best brands and products through ordering and fulfillment-customer satisfaction is 100% guaranteed.
Our customers are assured to be gassed up and ready to lift off upon the arrival of their new product(s)! The D8Gas team thoroughly researches, tests, and rigorously quality-controls all the brands listed on D8Gas.com to ensure they meet the highest quality and health standards. Every product listed for sale has accessible lab reports providing research and information in support of claims.
I bought my disposable huff deep at the gas station next door for 34.99 I loved it for two days till it died over half full and will not recharge! What a waste of money I don't have to just throw around. I use delta 8 for ptsd and anxiety because I have no medical insurance for proper treatment and medications. Needless to say this did the opposite of help me. I still have the vape in my purse in hopes someone can help me charge it.
it is all very nice. i have not tried them all . thier packaging is very nice and secure. good job.
Idk yet I have to wait till it runs out because it's looking hella low and I just got it yesterday and only took 6 puffs
I love it, the purple punch is the best. Really nice for unwinding after a long day. One thing I will note is these are very TASTY
My favorite disposable vape I've tried so far!