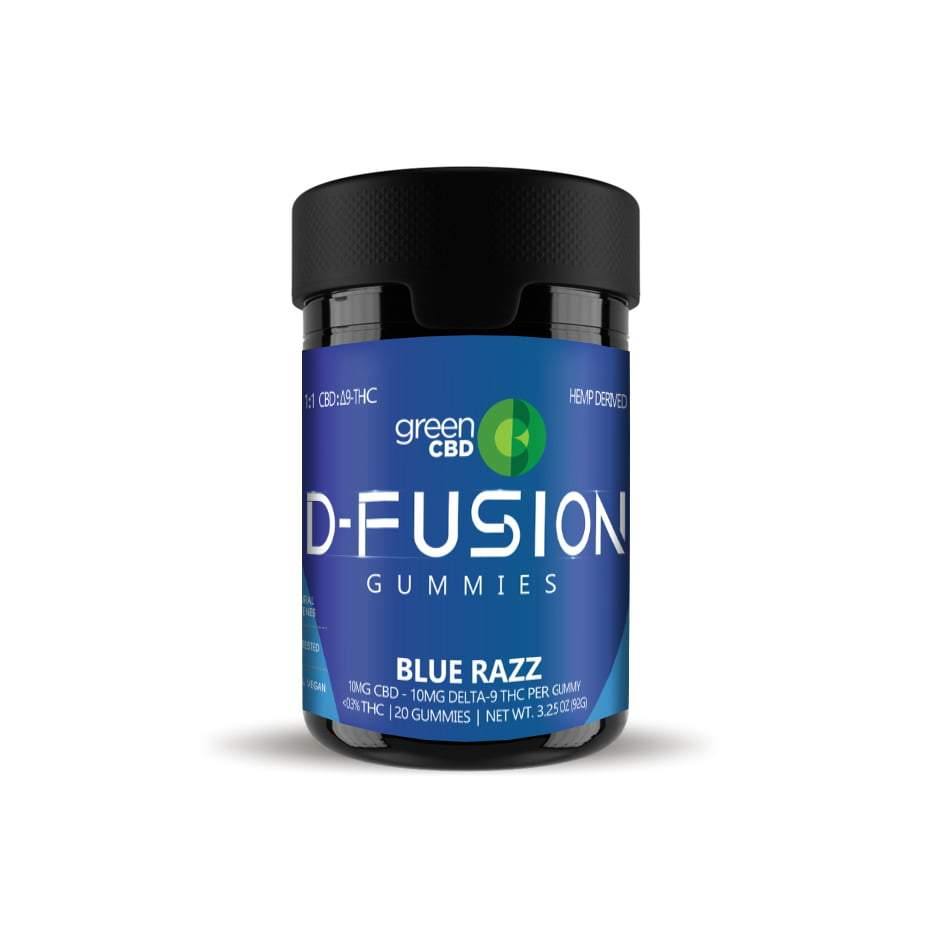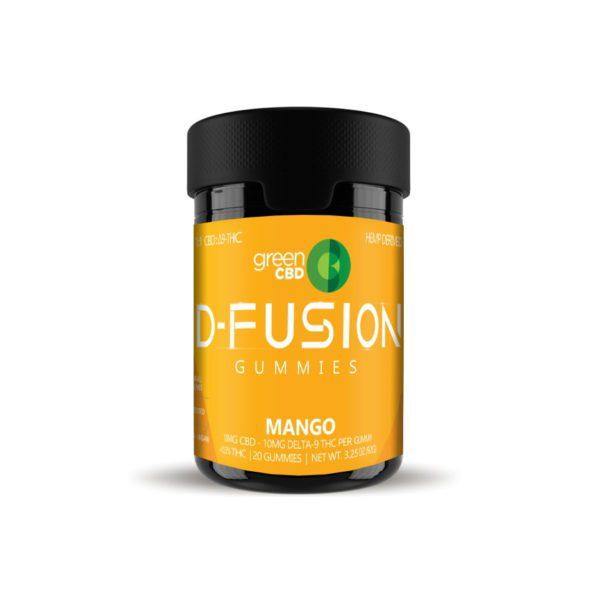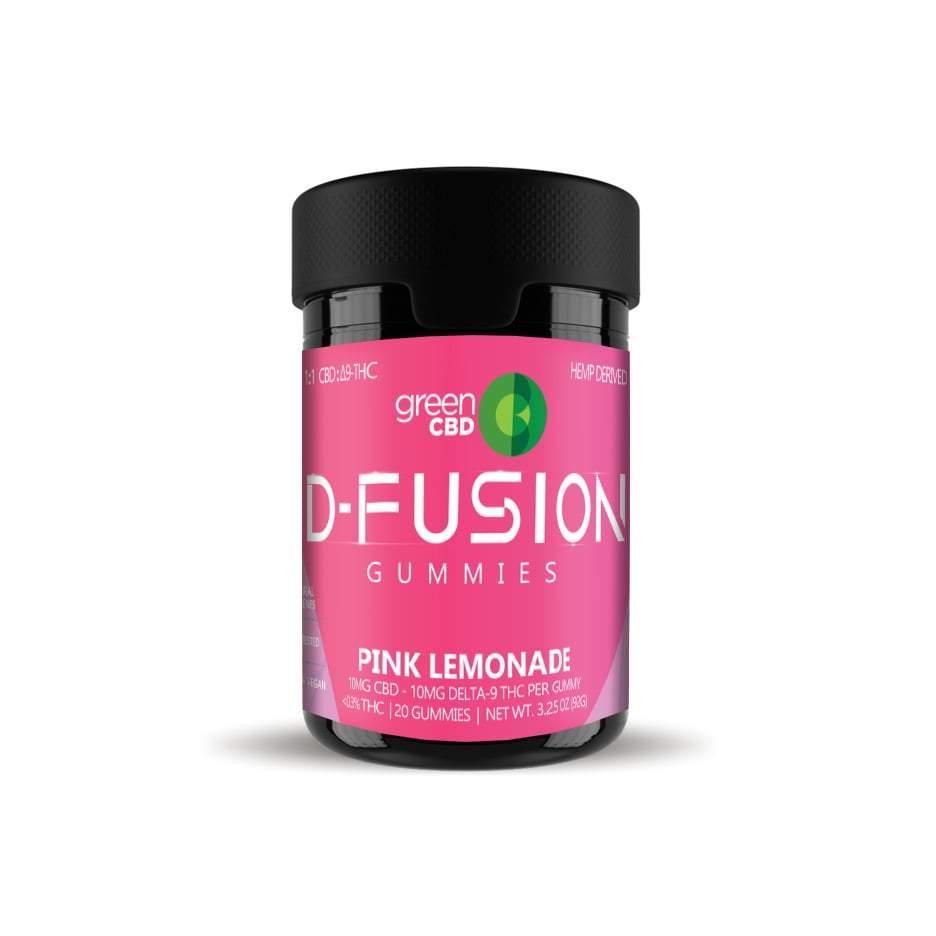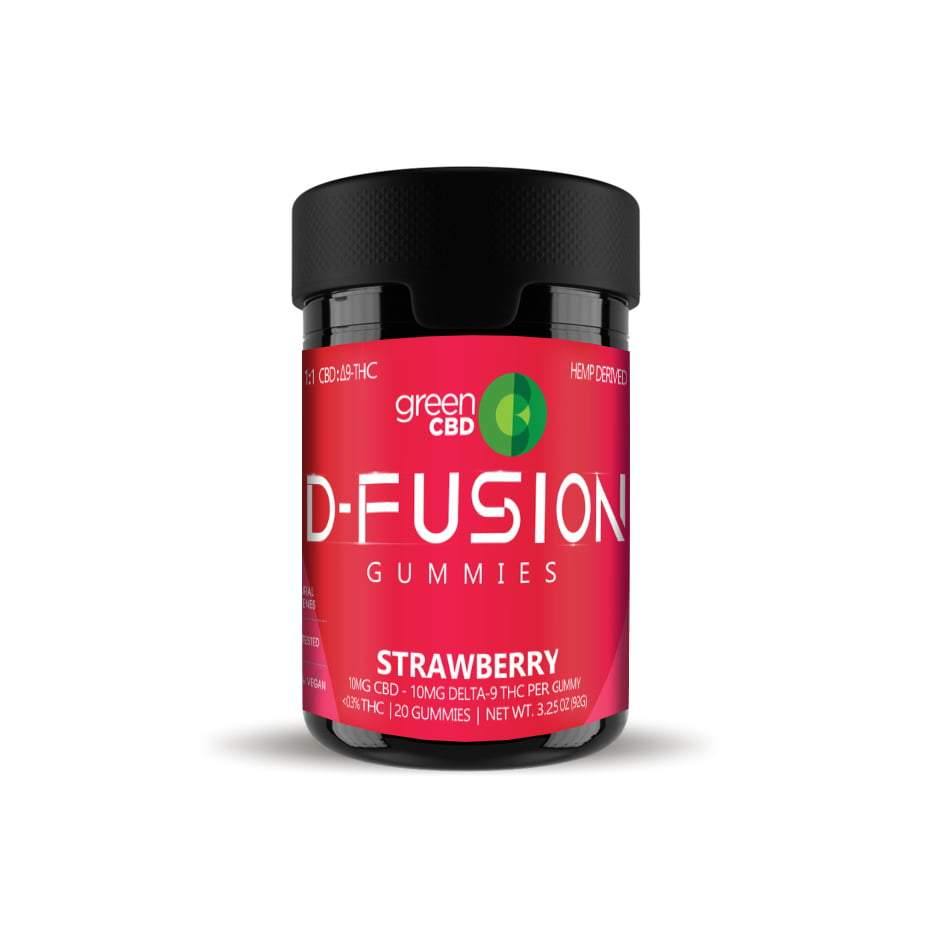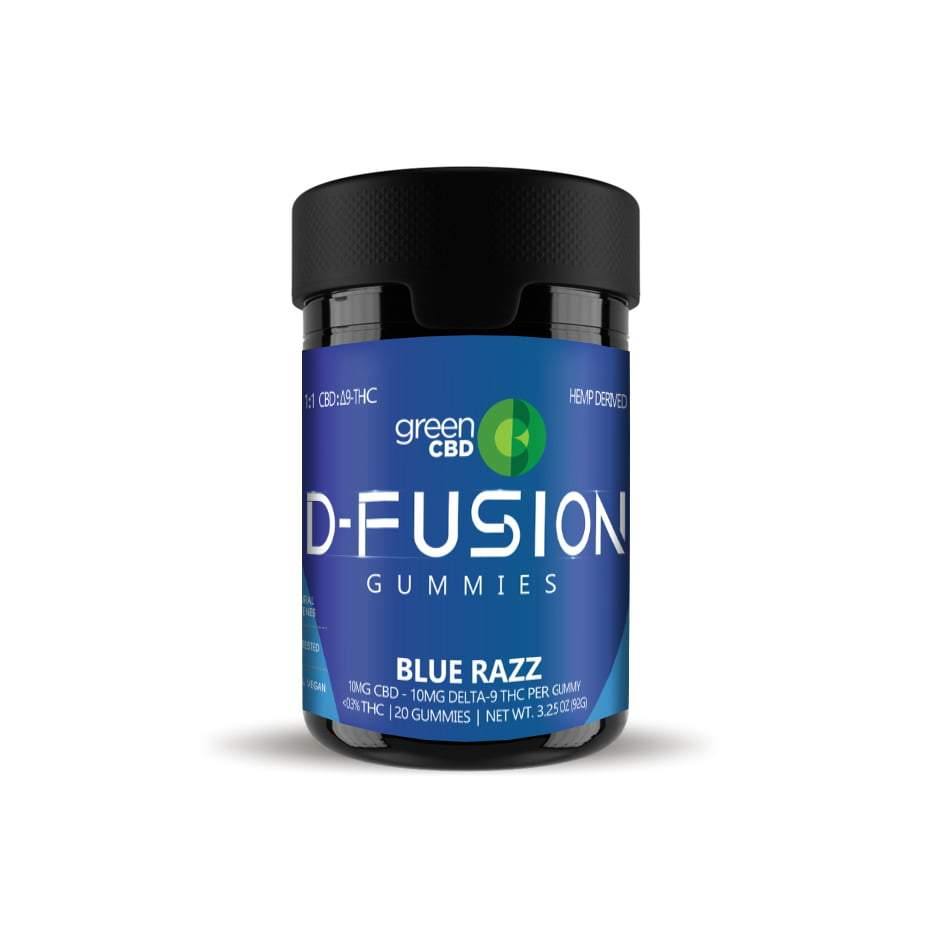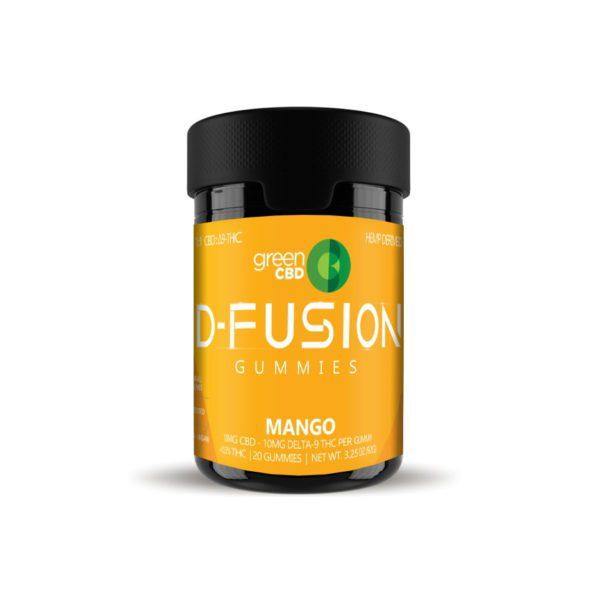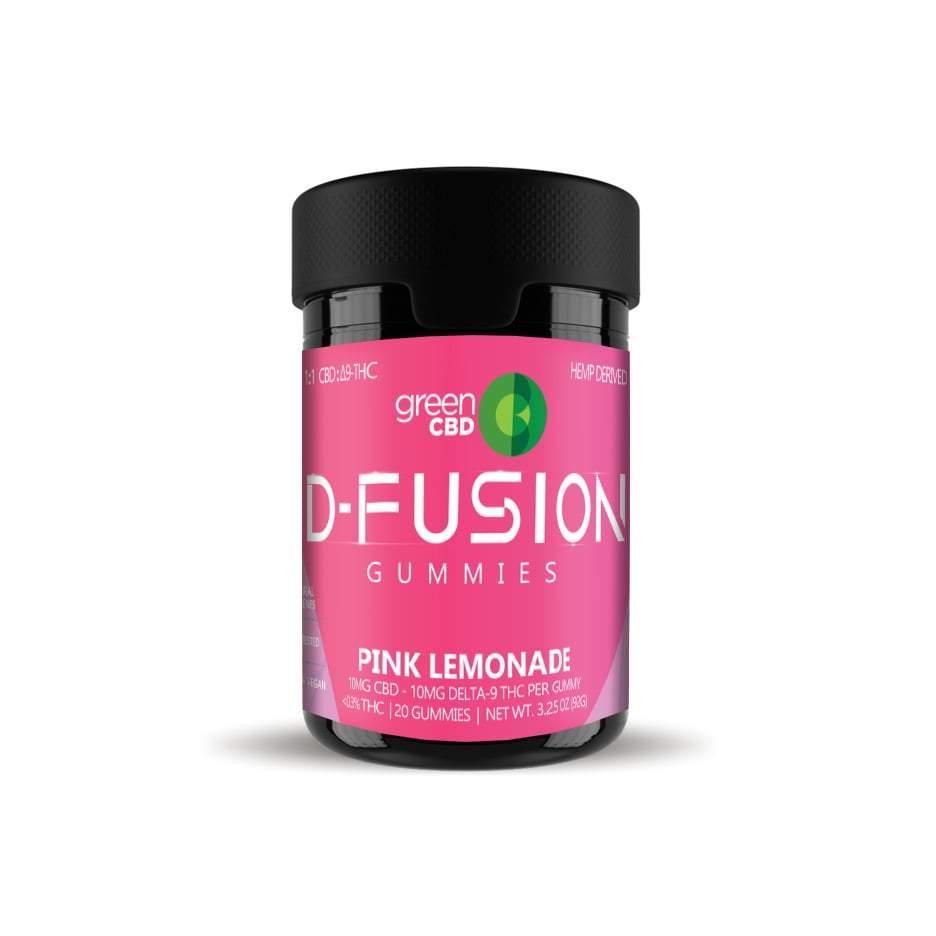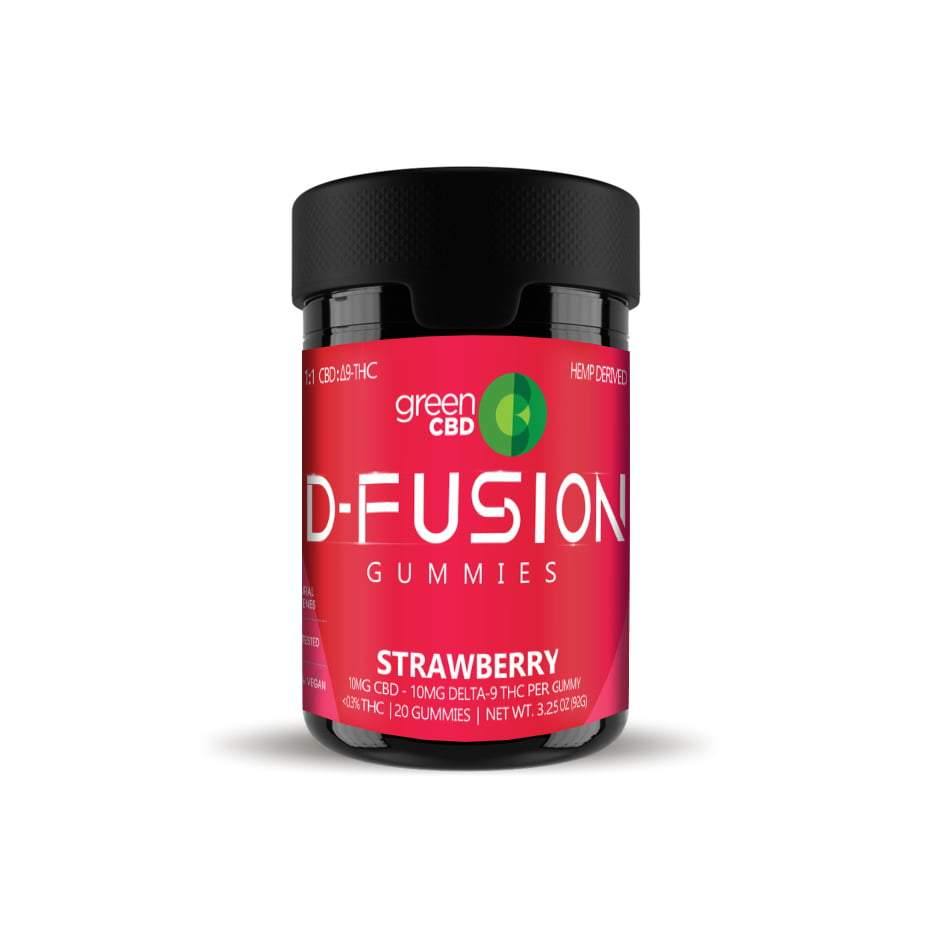 Green CBD D Fusion Delta 9 Gummies 400mg
$23.00
Tax Included. $8.50 flat rate shipping. Free shipping on orders $75+.
Secure Checkout With
D Fusion Delta 9 THC Gummies
All new D Fusion Delta 9 Gummies. These D9 gummies are a great way to let loose at the end of the day. Providing users with an uplifting and euphoric sensation. These gummies are made by Green CBD.
D9 THC gummies are available in 5 different mouth watering flavors. Feel the effects of this high quality product.
Green CBD also manufactures CBD Products, and Delta 8 Gummies. 100% Vegan.
D9 Gummy Flavors
Blue Razz
Strawberry
Watermelon
Pink Lemonade
Mango
Product Features:
1:1 CBD: Delta-9 THC
10mg of CBD : 10mg of Delta 9 THC
Hemp Derived
100% Vegan
0.03% THC by weight
20 gummies per jar
Ingredients: Sugar, Corn Syrup, Pectin, Sunflower Oil, Water, Flavoring, Sodium Citrate, Sodium Acid Sulfate, Citric Acid, Natural and Artificial Food Coloring, 25mg Delta 8 THC, and Plant-derived Terpenes.
Suggested Use: Take 1 gummy every 6 hours or as desired.
WARNING: Keep out of reach of children. Cannabidiol use while pregnant or breastfeeding may be harmful. Consult your health care provider before taking if you have any other medical conditions.
Click Here To View Lab Reports. 
D8Gas is on a mission! We are committed to exposing and promoting a variety of the highest quality brands and products that are excelling in the Delta 8 space today. We strive to provide an exceptional customer shopping experience. From access to a vast variety of the best brands and products through ordering and fulfillment-customer satisfaction is 100% guaranteed.
Our customers are assured to be gassed up and ready to lift off upon the arrival of their new product(s)! The D8Gas team thoroughly researches, tests, and rigorously quality-controls all the brands listed on D8Gas.com to ensure they meet the highest quality and health standards. Every product listed for sale has accessible lab reports providing research and information in support of claims.
After trying some of the other gummies on this site, I returned Green CBD for my gummies. It is the best of the ones I've tried and will continue to purchase these. Service was a bit sluggish this time.
Product is outstanding. Nice high. Buying again. You guys are the best.
This is the best gummies I've tried. I tried several other brands but always come back to these. Great!
After trying several other brands of gummies, I came back to Green CBD. They are the best that I've tried and will continue to use them.