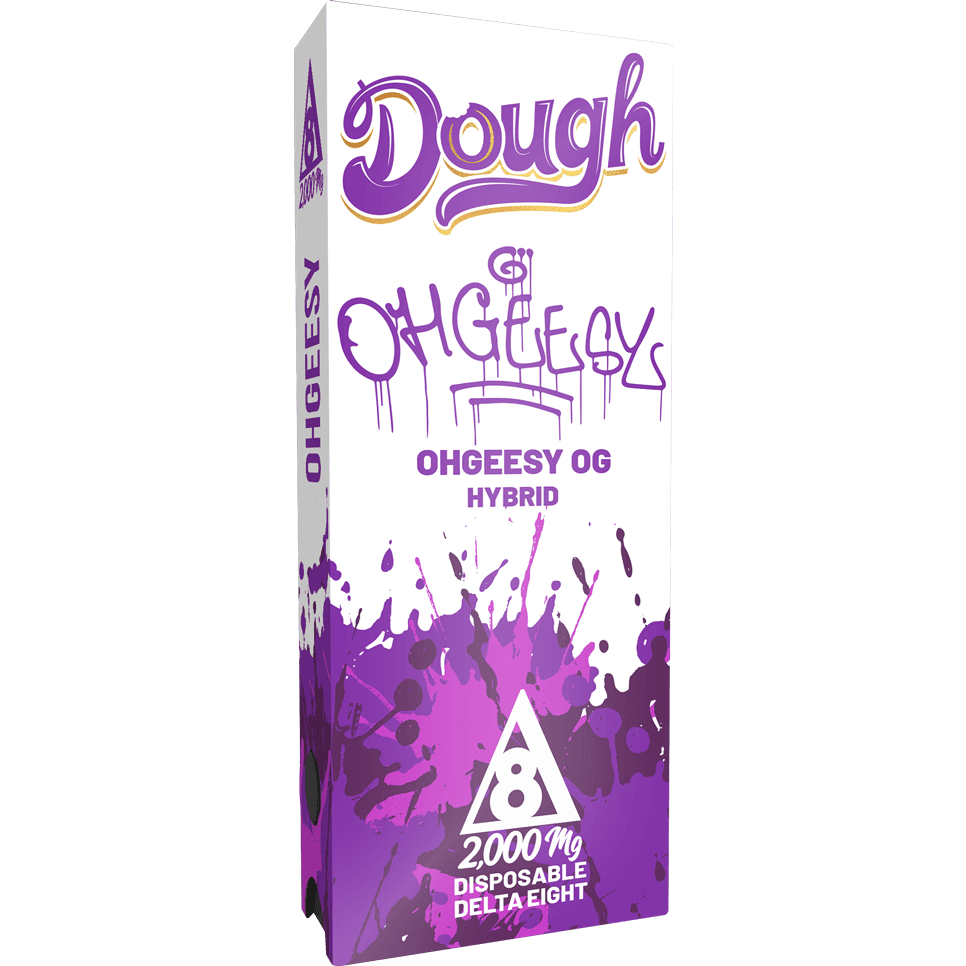 Dough OhGeesy OG Delta 8 Vape Disposable 2000mg
$21.00
Tax Included. $9 flat rate shipping. Free shipping on orders $50+.
Out of stock
Want to be notified when this product is back in stock?
Secure Checkout With
OhGeesy 2 gram Vape Disposable
Dough Delta 8 has began to leave their imprint in the Hemp space. These are their new disposables that were created with OhGeesy. This is by far one of the most impressive delta 8 disposables out.
Each disposable is packed with 2000mg of delta 8 distillate and organic terpenes.
Dough OhGeesy OG Strain
This strain is a one of one blend of Wedding Cake, Ice Cream Cake, and Gelato. Enjoy the rich, and creamy flavor of vanilla and fruit.
Product Features:
2 gram disposable
Unique one of one blend
Hybrid Strain
Produced by Dough
Created by OhGeesy
Click here to view Lab Reports.
Ingredients: Delta-8 Distillate, Terpenes, Flavoring
Recommended Use: Consult with a physician before using this product.
Warning: Must be 21 years of age. Do not use this product while pregnant or breastfeeding. If you have a medical condition please speak with your doctor.
When Using This Product: Do not drive or operate heavy machinery.
Click here to view Lab Reports.
D8Gas is on a mission! We are committed to exposing and promoting a variety of the highest quality brands and products that are excelling in the Delta 8 space today. We strive to provide an exceptional customer shopping experience. From access to a vast variety of the best brands and products through ordering and fulfillment-customer satisfaction is 100% guaranteed.
Our customers are assured to be gassed up and ready to lift off upon the arrival of their new product(s)! The D8Gas team thoroughly researches, tests, and rigorously quality-controls all the brands listed on D8Gas.com to ensure they meet the highest quality and health standards. Every product listed for sale has accessible lab reports providing research and information in support of claims.