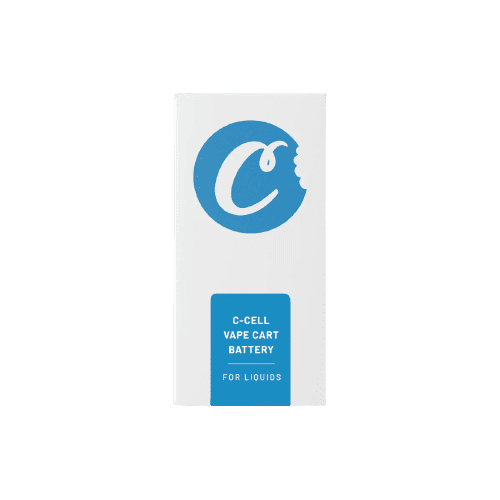 Cookies C-Cell Battery
$20.00
Tax Included. $9 flat rate shipping. Free shipping on orders $75+.
Out of stock
Want to be notified when this product is back in stock?
Secure Checkout With
Cookies C-Cell Battery
Introducing one of the best batteries in the entire hemp industry! Crafted by Cookies, these exclusive C-Cell batteries go perfectly with any 510 threaded cartridge, especially ones produced by Cookies. If you're looking for an extremely sleek and effective battery, you've ran into the perfect product.
C-Cell is known for manufacturing the best available batteries for cartridge vaping. Their defect rates of inconvenient issues such as clogging, leaking, and faulty devices are very rare.
The box it's packaged in has a slot where you can safely store your cartridge. It also brings a micro USB charging cable so you can recharge it when it runs out of battery.
Product Features:
510 threaded battery
Sleek and effective
Extremely minimal defect rates
1 micro USB charging cable
Creative and usable box
D8Gas is on a mission! We are committed to exposing and promoting a variety of the highest quality brands and products that are excelling in the Delta 8 space today. We strive to provide an exceptional customer shopping experience. From access to a vast variety of the best brands and products through ordering and fulfillment-customer satisfaction is 100% guaranteed.
Our customers are assured to be gassed up and ready to lift off upon the arrival of their new product(s)! The D8Gas team thoroughly researches, tests, and rigorously quality-controls all the brands listed on D8Gas.com to ensure they meet the highest quality and health standards. Every product listed for sale has accessible lab reports providing research and information in support of claims.