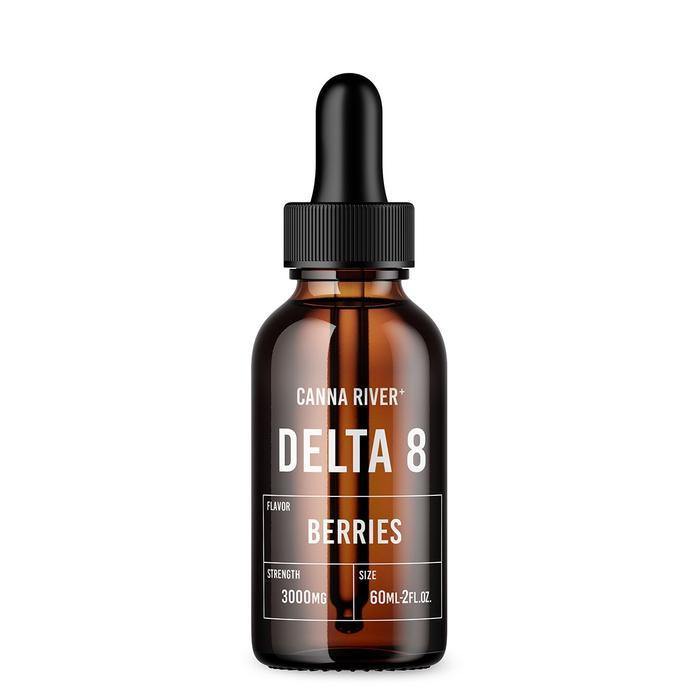 Canna River Delta 8 Tincture 3000mg
$48.00
Tax Included. $9 flat rate shipping. Free shipping on orders $50+.
Secure Checkout With
Canna River Delta 8 3000mg Tincture
Canna River Delta 8 Tinctures are now available in 3 different flavors. Each tincture contains a total of 3000mg of Delta 8 THC. These d8 tinctures come in a 60ml bottle. Great taste and strong potency. This high-quality tincture is sugar-free.
Canna River D8 Flavors:
Berries- Enjoy the amazing flavor of sweet and tart wild berries with premium Delta-8 and organic MCT Oil.
Guava- Take your tastebuds to paradise with this tropical guava!
Lemon Raspberry- Succulent raspberries and sour lemons create the candy-like taste that makes this flavor one of the most popular.
Strawberry Lemonade- Sweet strawberry and tart lemon.
Check out the new Canna River Vape Cartridges.
Product Features:
Non-GMO and Vegan
Organic MCT Oil and Delta-8 THC
Sugar-Free and Alcohol-Free
USA Grown Hemp
Third-Party Lab Tested
Under 0.03% Delta 9 THC
Ingredients: Delta 8, USDA organic MCT oil, natural food-grade flavor, organic coconut oil-based stevia
Recommended Use: Consult with a physician before using this product.
Warning: Must be 21 years of age. Do not use this product while pregnant or breastfeeding.
When Using This Product: Do not drive or operate heavy machinery.
Click here to view Lab Reports.
D8Gas is on a mission! We are committed to exposing and promoting a variety of the highest quality brands and products that are excelling in the Delta 8 space today. We strive to provide an exceptional customer shopping experience. From access to a vast variety of the best brands and products through ordering and fulfillment-customer satisfaction is 100% guaranteed.
Our customers are assured to be gassed up and ready to lift off upon the arrival of their new product(s)! The D8Gas team thoroughly researches, tests, and rigorously quality-controls all the brands listed on D8Gas.com to ensure they meet the highest quality and health standards. Every product listed for sale has accessible lab reports providing research and information in support of claims.
Taste great with a super mellow buzzzz..
Taste is great and effect come on smooth. Better than most tinctures