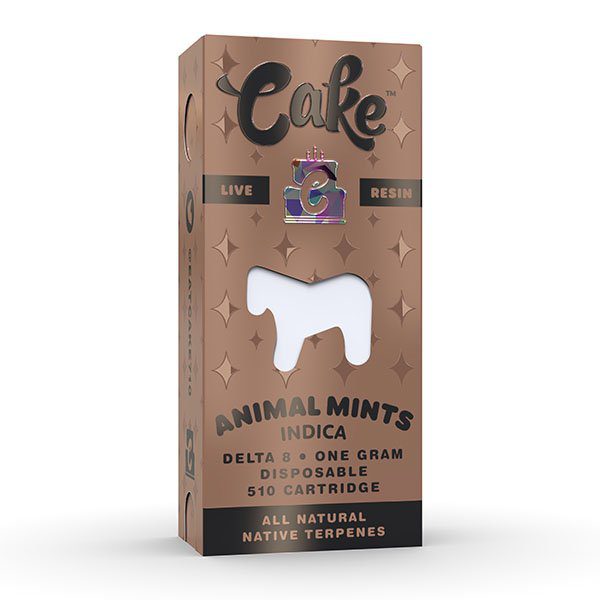 Cake Live Resin Delta 8 Cartridges 1G
$24.00
Tax Included. $9 flat rate shipping. Free shipping on orders $50+.
Secure Checkout With
Cake Delta 8 Live Resin Cartridge
Introducing the newest product from the Cake brand. Known for making some of the best tasting hemp products, these are their new 510 carts that come pre filled with one gram of live resin delta 8. These d8 carts come in all 3 types Sativa, Indica, and Hybrid.
Choose from any one of the 10 classic Cake vape flavors.
Cake Live Resin D8 Strains
Samurai Jack- Sativa
Ghost Haze- Sativa
Gelatti- Hybrid
King James XIII- Hybrid
Marlin Poundcake- Hybrid
Pancakes- Hybrid
Papaya Rosin- Hybrid
Strawnana- Indica
Hippy Crasher- Indica
Animal Mints- Indica
Product Features:
One Gram
Pure Live Resin
Premium Delta-8 THC
Third Party Lab Tested
Made in the USA
Click here to view Lab Reports.
Ingredients: Delta-8 Distillate, Terpenes, Flavoring
Recommended Use: Consult with a physician before using this product.
Warning: Must be 21 years of age. Do not use this product while pregnant or breastfeeding. If you have a medical condition please speak with your doctor.
When Using This Product: Do not drive or operate heavy machinery.
D8Gas is on a mission! We are committed to exposing and promoting a variety of the highest quality brands and products that are excelling in the Delta 8 space today. We strive to provide an exceptional customer shopping experience. From access to a vast variety of the best brands and products through ordering and fulfillment-customer satisfaction is 100% guaranteed.
Our customers are assured to be gassed up and ready to lift off upon the arrival of their new product(s)! The D8Gas team thoroughly researches, tests and rigorously quality-controls all the brands listed on D8Gas.com to ensure they meet the highest quality and health standards. Every product listed for sale has accessible lab reports providing voluminous research and information in support of claims.
Perfection
I really enjoy the Gelato flavor and I had no problems with the cartridge. No clog or spitting and it is so smooth.