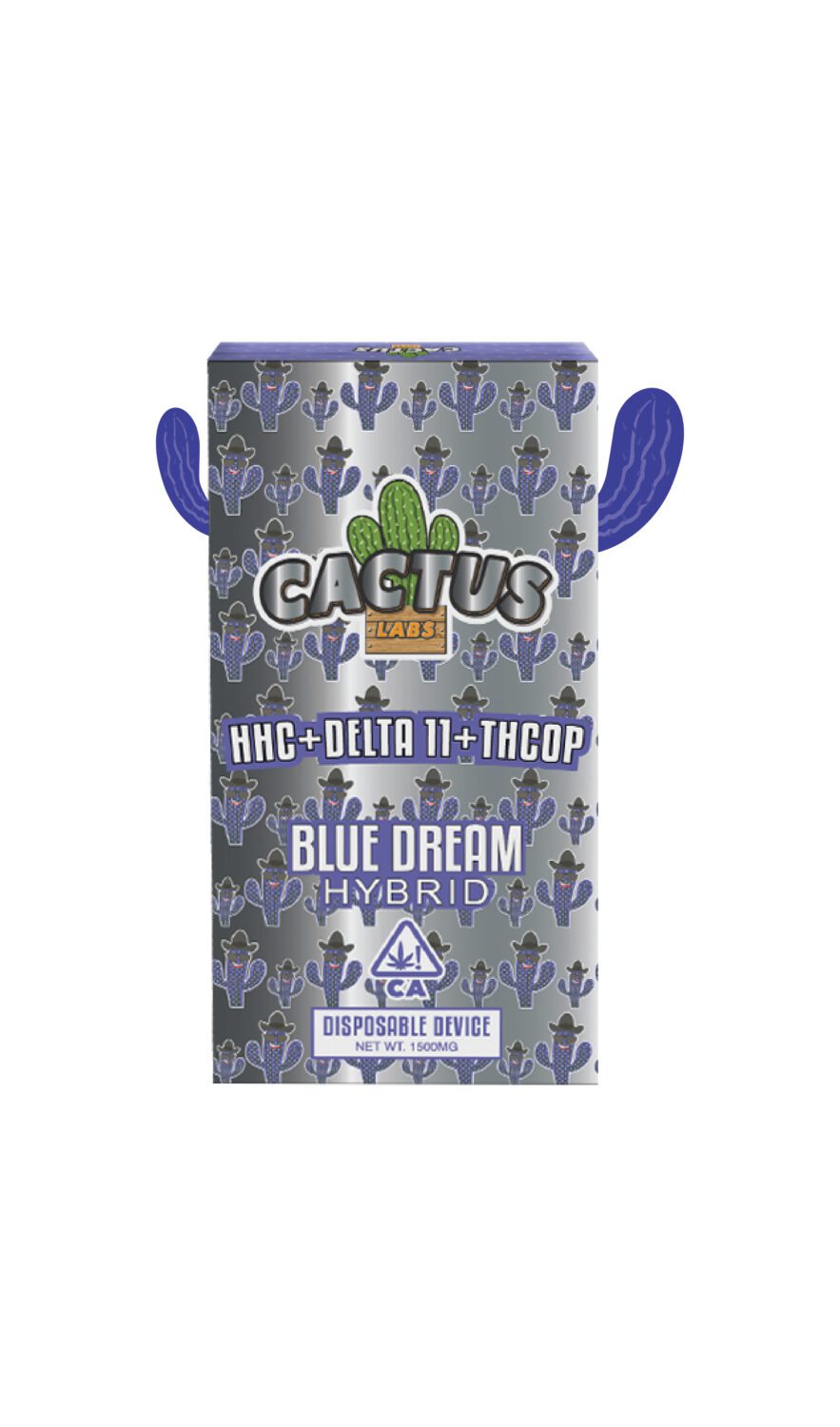 Cactus Labs Master Blend Disposable 1.5G
Tax Included. $9 flat rate shipping. Free shipping on orders $50+.
Secure Checkout With
24/7 Customer Service
100% US Grown Hemp
All Products Third-Party Lab Tested
Same-Day Shipping with Discreet Packaging
Cactus Labs Master Blend Disposable
Introducing the new Master Blend Disposables crafted by Cactus Labs. These disposables are infused with 1.5 grams of 3 different cannabinoids; HHC, delta-11 THC, and THCO-P in a single device. They also feature a pre-heat function, which allows the disposable to draw perfect hits without a burnt taste or overheating the distillate. Cactus Labs uses naturals flavors and plant-derived terpenes which provides a natural and extremely savory taste with each puff.
Cactus Labs Master Blend Disposables come in 10 different flavor profiles. Ranging from well-known classic strains such as Blue Dream and Sour Diesel to the new sought-after Ice Cream Cake and Zkittles.
Cactus Labs Master Blend Disposable Flavors/Strains:
Gushers (Indica)
Kings (Indica)
Rainbow Candy (Sativa)
Purple Punch (Indica)
Sour Diesel (Sativa)
Pine Apple (Hybrid)
Blue Dream (Hybrid)
Ice Cream Cake (Indica)
Skywalker (Hybrid)
Zkittles (Indica)
Product Features:
Compliant with the 2018 Farm Bill (consists of less than .3% of delta-9 THC)
One 1.5g disposable with 3 different cannabinoids; HHC, delta-11 THC, and THCO-P
Naturally-derived terpenes and flavors
Made in the USA with industrial hemp
10 available strain selections
Click here to view Lab Reports.
D8Gas is on a mission! We are committed to exposing and promoting a variety of the highest quality brands and products that are excelling in the Delta 8 space today. We strive to provide an exceptional customer shopping experience. From access to a vast variety of the best brands and products through ordering and fulfillment-customer satisfaction is 100% guaranteed.
Our customers are assured to be gassed up and ready to lift off upon the arrival of their new product(s)! The D8Gas team thoroughly researches, tests and rigorously quality-controls all the brands listed on D8Gas.com to ensure they meet the highest quality and health standards. Every product listed for sale has accessible lab reports providing research and information in support of claims.